Why Online Reputation Matters
Summary: This guide outlines why your online personal brand matters, and the next steps you can take to enhance your online reputation.
Online Screening is on the Rise
People look you up online before deciding to work with you, admit you, or even date you. And what they find directly impacts their decision to accept or reject you.
From job offers to college acceptance letters, promotions to business partnerships and even first dates – your online personal brand influences your life more than you may realize.
While most people know that 75% of hiring managers are required to google candidates, you may not know just how often your personal brand influences your real life.
Negative content about you online damages not only your reputation, but your earning potential. On the flipside, positive search results and content online boost your earning potential while opening doors for you.
When do you get screened online?
Remember, before every major milestone in your life, you will be screened online. Here are some of the most common examples:
College
Searching for a new job
Before dates
Prior to loans
You're being searched online at every stage of your career: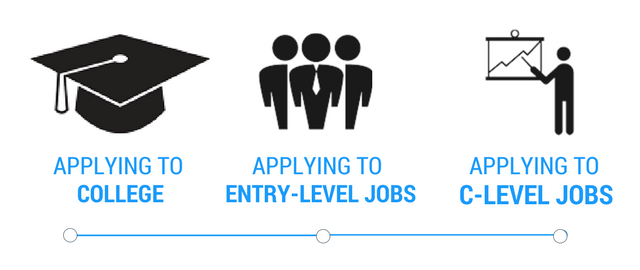 Applying to School
According to Kaplan Test Prep, 40% of college admissions officers look you up on social - that's over quadruple the percentage that did in 2008. As college admissions get more competitive, officers are not only looking for red flags that may disqualify a potential candidate, but also for positive factors that prove the student would be a great addition to the campus.
Applying to Entry-level Jobs
When you're applying to your first job, you're not coming in with much experience so everything you bring to the table counts. According to CareerBuilder, 70% of employers research job candidates on social and 96% of recruiters use social media to find candidates. So anything that comes off as being less than professional about you online leaves you behind the 8 ball. Luckily, content that showcases your assets online gives you the leg up you just might need to get your foot in the door.
Applying to C-level jobs
Once you've established yourself professionally, your online reputation still matters. According to an Execunet survey, 90% of executive recruiters look you up on social. When considering executive leadership roles, employers realize that the stakes are higher and they need to know that it's a good fit.
Working full-time
We've seen time and again people getting fired or reprimanded by an employer for something they posted on social media. According to CareerBuilder's 2017 study, 51% of employers use social media to research current employees and 34% of them found content online that caused them to reprimand or fire an employee.Even if something you post may not seem like a big deal, it's easy to misinterpret the original intention when taken out of context. And this is true across industries.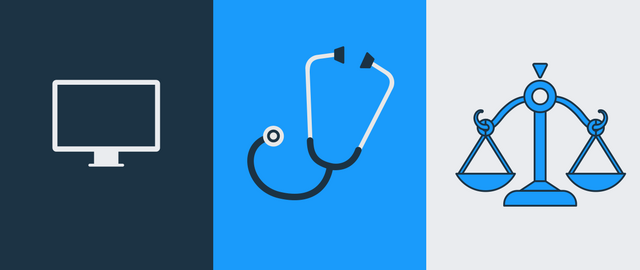 Freelancing or consulting
As a freelancer or consultant, your livelihood depends on people hearing about your services and feeling confident in the work you will provide. That's why your online reputation is absolutely essential in building out a client base. According to the Society for Human Resource Management, 81% of employers screen freelancers, independent contractors and consultants online. That means that your online reputation determines whether or not you get that next job.
Healthcare professionals
Even doctors and healthcare professionals need to monitor and develop a positive reputation online to attract and retain patients. According to a recent survey, 41% of people said social media would affect their choice of a specific doctor, hospital, or medical facility.
Attorneys
Lawyers are competitive in the courtroom, but that doesn't always translate to their presence online, but that needs to change. FindLaw's 2014 survey found that 38% of the adults surveyed used the internet to find an attorney, up from only 7% in 2005. This means that more people use the Internet to find a lawyer than ever before.
You're being searched online at every stage of your life: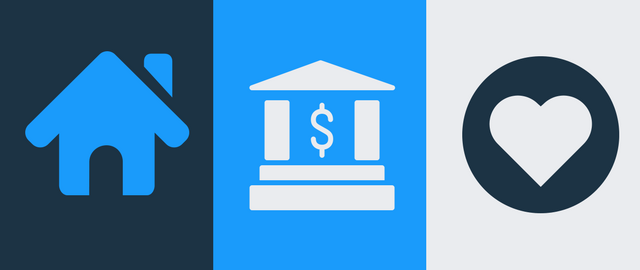 Buying or renting a property
Whether you live in a competitive real estate market or not, your online presence has the potential to help or hurt your chances of closing on that property that you want. According to the Chicago tribune, more than 18% of landlords/etc. will look you up on social. And what they find has the potential to directly or indirectly influence where you live.
Borrowing money
Whether you're getting ready to go to school, buy a car, or own your first home, how you look online can have an impact. About 19.3% of adult Americans are credit invisible or have credit records that cannot be scored. Because of this, many loan officers turn to alternative ways of verifying information about applicants. Social media is the top alternative form of credit rating.
Online dating
Online dating is a reality for most people at this point, so it's no surprise that how you look online is a standard part of the whole process. When it comes to dating, it's human nature to try and find out as much as you can about the other person. So it's no surprise that 42% of singles judge a date first by their social media posts.
If you think nobody's screening you online, think again.
At every point in your career, somebody will be looking at your online presence. And because of privacy loopholes and vulnerabilities, even a profile set to private can be cracked. That means that it's up to you to create a strong personal brand that showcases your strengths, and remove examples of any risky content that could be a red flag for someone looking you up.
Software Features That Matter: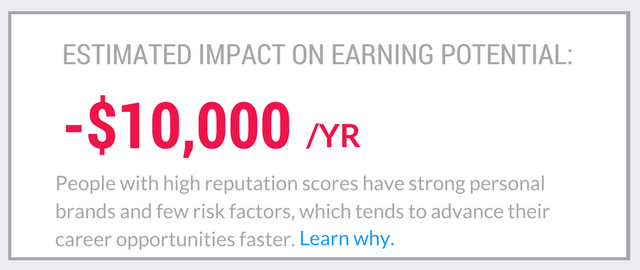 Earnability Calculator: When it comes to understanding why your online reputation matters, an important feature in our DIY reputation software does just that. BrandYourself's Earnability Calculator puts a dollar amount to what your specific online presence is earning you or costing you on an annual basis.
Next steps? Take Control of Your Online Reputation:
Use our Reputation Builder Software to clean up Risk Factors on social media and build a personal brand that gets you noticed for the right reasons. Or let us do the work for you with our in-house managed services team.Give us a call at 646-863-8226 or schedule a free consultation with a Reputation Advisor.
Cleaning Up Your Social Media →