Personal Websites 101
Summary: A personal website is the cornerstone of an impressive online presence. In this guide, we outline what a great personal website looks like.
Do I Really Need a Personal Website?
Yes! As you now know, building, improving and protecting your online reputation is a process that requires you to:
BUILD websites & profiles to create the foundation of your online presence.
ESTABLISH credibility and an audience.
TARGET new opportunities to maintain relevance and cultivate your personal brand over time.
An important part of this plan requires building an online presence that reflects your brand and expertise. You can accomplish this by building, optimizing and monitoring a strong foundation of sites and profiles for your brand. To start, build at least 1 personal website and 10-12 professional profiles.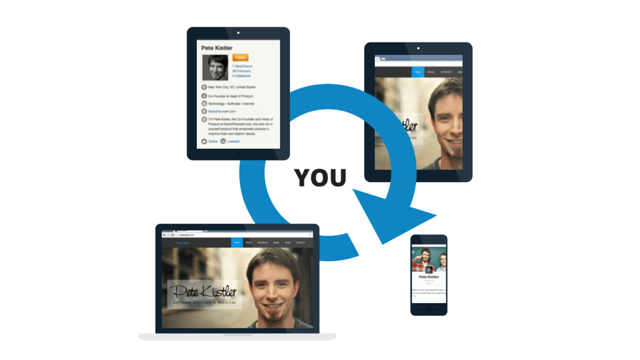 When executed properly, a personal website can be one of the highest ranking properties about you online.
Anatomy of a Great Personal Website
A great personal website is a central hub of information about you on the web. At the very least, it should have an about page, a contact page, and a blog component. Check out Pete Kistler's website if you're looking for a strong example of a personal website.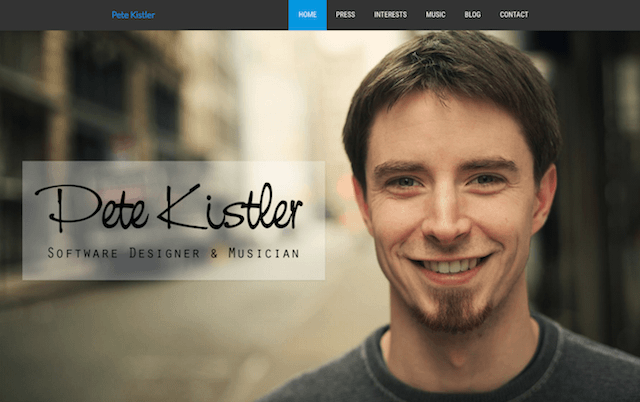 Must-Have Components:
About Page: This is the page that people visiting your site will use to learn about you. The About Page should include a unique and well-optimized biography that consists of at least 500 words. Think of this as an opportunity to tell your story. This should include your professional experience, awards & recognition, special skills, education and more.
Contact Page: Include the best way for someone to contact you and other places they can find you online (like your professional profiles).
Blog: A personal blog is one of the best ways to keep your site active with valuable and original content. Blogging also helps you to position yourself as an authority figure within your field.
Build Your Personal Website & Submit it to BrandYourself
STEP 1: Set Up Your Website on WordPress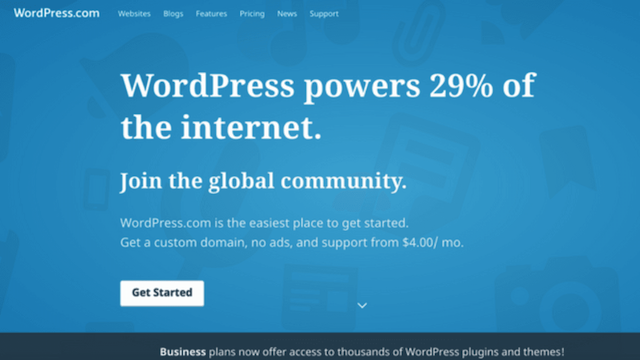 Why WordPress?
There are so many site builders that allow you to set up a stunning personal website without breaking the bank. We recommend working with WordPress because it's affordable (under $9 per month), easy-to-use, and produces sites that are search-engine friendly.
How to set up your website
STEP 2: Buy Your Personal Domain Name & Apply it to Your Site
Applying a personal domain is one of the easiest things you can do to help your personal website rank well in search results for your name. You can easily buy one through a registrar like Hover, Go Daddy, 1&1 or Host Gator.
What's a Domain Name?
A domain name is the address to a website or profile. Including your name in your personal website's domain - like "yourname.com", is a logical branding move that makes it simple for users to find you online.
Learn more about buying and using a personal domain name in "How to Register a Personal Domain Name"
STEP 3: Build Your Site's Main Pages
Now it's time to actually build out your site! The goal is to fill it with relevant, positive information about YOU. You can include whatever information you'd like, but we highly recommend that you set up a(n):
About Page with a well-optimized biography
Contact Page
Blog
Check out Pete's homepage as an example!

STEP 4: Submit Your Website to BrandYourself
Once you submit your website to BrandYourself, our software will analyze it and provide specific steps you can take to help it rank well in search results. BrandYourself's DIY reputation management software will also track and alert you about your site's movement in rankings.

STEP 5: Keep Your Website Up-to-Date with Relevant Content
The more content you add to your site, the better. The blog component will go a long way to help you keep the site updated. You should also refresh other information on your site to keep it relevant. Regularly update your bio to reflect a new position/responsibility at work or to highlight a new skill that you've acquired. Read more about this in our Updating Content 101 guide.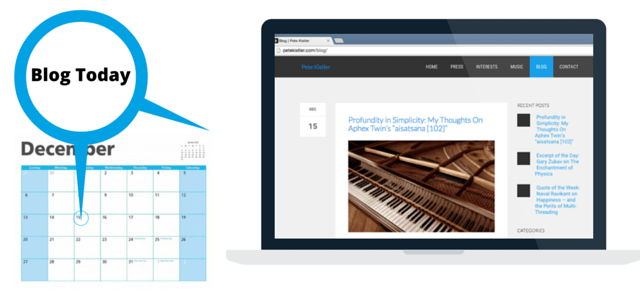 Remember, these days, a personal website is an expectation for all professionals. For someone looking to establish him or herself as an authority within a given industry, a website is an absolute necessity. But just having a website isn't enough. No matter where you are in your career, your website should:
Introduce who you are
Showcase what you are about
Be updated regularly with valuable content
Be designed in a way that reflects your personal brand
Provide an informative and enjoyable experience for visitors
Register a Personal Domain Name →