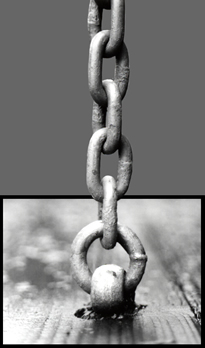 Build Your Personal Brand and Make It Work
---
Social networking and personal branding have opened the doors to so many of us (me included) to connect with far too many people I wouldn't have had the opportunity to connect with previously.  Do you know what?  As I connect with these people I learn about what they do and share with them what I do.  That way if anything arises I may connect my network to assist each other.
What do I expect in return?  Nothing.  That's right, nothing.  I want to help connect people.  My connections are still getting to know my personal brand and it does take time and it should evolve as you gain knowledge and experience.  But as you are creating, defining and living your personal brand you should ask yourself a few test questions to see how you are doing so far:
Do people know where to find you online? You should be at a minimum on LinkedIn, Facebook and Twitter and highlight your professional niche on all of them.
Do people in your network know what you do professionally? If you are a student or early career, express your drive and passion.  If you are middle career, hopefully you are still excited and passionate about what you do.  And if you are late career, then you have a lot of value to share.
Do you have a 30 second personal brand statement worked up about you? A short overview of "you" will help start a conversation and let the person know more about you.  Remember, when you speak on "you", that "you" are not your company.  When you speak, highlight what you do and not who you do it for.
Do you know people on your professional network outside of the social media sites? Make an easy weekly goal.  For example, I strive to meet at least one new person that I know on social media in real life (phone call, coffee, lunch, etc.) each week to expand my relationships.
What two individuals in your network could you introduce today that would make a positive connection? This is an unbelievable way to add value to your network.  A simple introduction between two individuals that may help either (or both) of them is a way to infuse value and trust into your brand.
These are just a few questions to get you thinking of how you may expand your personal brand and how you may positively impact others.  While a personal brand is a personal statement, making one of your social networking goals will only expand your online presence and help to expand it offline as well.
—
Keith McIlvaine is a Social Media Strategist within HR and Recruiting for a Fortune 500 company.  When he is not focused on leveraging social media and networking, Keith is also a personal branding coach and social media mentor.  He is passionate about his family and is a major soccer fanatic.  The statements I have posted on this site are mine alone and do not necessarily reflect the views of my employer.