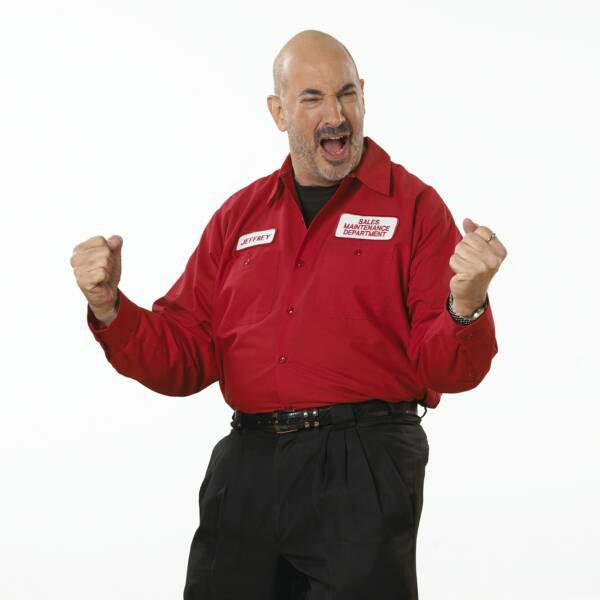 Personal Brand Management – Jeffrey Gitomer's Tips on Personal Branding
---
Part of my own strategy to build my brand, gain business, and establish myself as an expert in my field is using my blog to write about and interview other experts and companies. Through these means, I can promote them while continuing to build and strengthen my own relationships with them.  Last Friday was no exception.  Through a simple LinkedIn "invitation to connect" message (yes, LinkedIn) , I was able to secure an interview with best selling author (and one of my personal favorites) Jeffrey Gitomer.
While his followers and fans are generally sales professionals, I am a firm believer that each and every person works in sales in some form, at some time.   It may not always be obvious, but when acting as a job seeker selling yourself to a company, dating or meeting your prospective mate (the ultimate sales job), or even when making a major life purchase like a car or house, you are acting in a selling capacity.  In all three of these scenarios, solid sales, negotiation, networking, and presentation skills are very important .
Jeffrey's three hour seminar focused a great deal on how a solid sales, marketing, and branding plan can impact your success.  The bottom line is that people buy from other people, and those that are ordinary end up in second place.  If someone wants to sell you something, and you perceive them as being just another ordinary joe, why should you be interested in what they have to say?
If you want to make an impression, and ultimately a sale, you need some way to stand out. This is why I was surprised to learn that less than 10% of the 300 or so attendees utilized social media tools as part of their sales, branding, and lead generation strategy.
Jeffrey then discussed the power of social media, and how it can help you engage decision makers (buyers) as well as hiring managers. He says, "The challenge is for you to understand that we are the bailout.  The challenge is not just about sales tips and ideas but what you do that's pretty ordinary."  How, then, do we become extraordinary?  Gitomer offers the following pointers as quick, easy ways to boost your image in the eyes of those you need to impress the most.
Get a creative voice mail. Be different from everyone else.  Humor is an excellent tool to define who you are and differentiate yourself from the rest. You're tired of that boring old recording.  Don't you think everyone else is too?
Schedule a three way lunch. If someone you want to meet is giving you the run-around, invite someone who you know, that they need to know, with you to lunch.   Call your contact and invite them again.  You will build instant rapport and credibility with both parties.
Be the Best. Don't settle for ordinary.  When you are the best at what you do, everything else shows up.
Business cards matter. Find creative ways to keep people talking.  Your business card is a representation of yourself.  How do you want people to remember you? To print your business cards, you can employ printing services.
Get a flip video camera. Video testimonials and video references are extremely powerful on your blog or website, lending you instant credibility.  Use a flip video camera to interview experts and promote them on your blog or website, building solid rapport and relationships not only with the interviewee but also your blog audience.
Check out my video interview with Jeffrey Gitomer below and don't forget to visit his website at JeffreyGitomer.com.  A special thanks to the Journal Record.