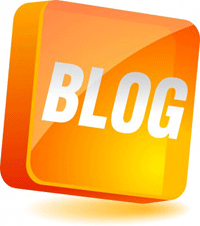 Personal Branding Guide: How to Leave Blog Comments and Develop Personal Brand
---
At some point during each week, chances are you will read at least one blog post.  However, the chances are slim at best that you are commenting on blogs.  I'm guilty of this as well.  Leaving comments on blog posts is an incredibly useful networking tool, but it takes some effort to come up with something that will be useful feedback for the author and future readers.
But, by not commenting on blogs, an opportunity is missed to connect and network with someone new who may not know you… yet.  This is a perfect way to further expand your personal brand.
Free Blog Comments Advice:
Include a link – Links are an ideal way to further engage the author and future readers.  You might include a link to a prior blog entry you wrote on the same/similar topic.  You could include a link to someone else's blog with a counter point.  You could include a link to SlideShare to highlight a presentation you found helpful.  The possibilities are endless; just make sure you are on point with the link.  Relevance is key when leaving comments on blog posts.
Suggest an alternative – Let's say that you do not agree with the post; commenting on blogs with the opposite position is another way to enhance your brand.  Taking a position, even playing devil's advocate, is a means to engage the writer and possibly continue the conversation further.  It might provide a deeper picture of something that wasn't considered by them previously.
Provide statistics – When commenting on blogs, supporting your comments with statistics shows that you are doing your homework on particular topics.  Show your expertise, your interest and passion with supporting numbers.
Comments are a means to begin a dialog.  If you are looking for a new position, what better way to connect with others in your industry and begin to interact than leaving comments on blog posts that interests them.  Yes, this is a bit of an ego boost to them, but it also puts you in a better position to take the conversation further.  I do not know many bloggers who will not respond to comments so take advantage (but don't be pushy) of their knowledge.
I challenge you to start commenting on blogs and including  links to your blog or homepage, but make sure you are easily found, or else the benefit is lost!
—
Keith McIlvaine is a Social Media Strategist within HR and Recruiting for a Fortune 500 company.  When he is not focused on leveraging social media and networking, Keith is also a personal branding coach and social media mentor.  He is passionate about his family and is a major soccer fanatic.  Connect with Keith on Twitter and LinkedIn.  The statements I have posted on this site are mine alone and do not necessarily reflect the views of my employer.