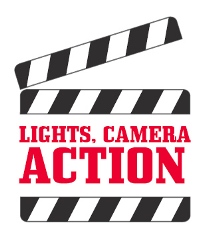 Personal Brand Management – 65 Power Personal Branding Verbs to Nail Your Executive Value Proposition
---
How many times do you use the boring, passive verbs "led" and "managed", and the tired phrase "responsible for" in your executive resume, career biography, other career documents, and online profiles?
These words are used to death and may not precisely and vibrantly describe the unique promise of value you offer potential employers. They're not very likely to ignite interest in the people you're trying to impress.
If you've done your personal branding work, you've identified your key personal attributes and pivotal strengths with precise words and keyword phrases.
Take the time to match the right action verbs with your top attributes and strengths in your personal marketing materials.
Need some help defining your personal brand? Read my post 10 Steps to Uncovering and Building Your Authentic Personal Brand.
Recruiters and hiring decision makers say they're looking for executives who are energetic and passionate. These vital traits need to come across in your career marketing communications.
Your excitement about what you do best should shine through in your paper documents (executive resume, career bio, cover letters, achievement summary, etc.) and the online profiles you develop based on those documents.
Of course, you'll need to use "led" and "managed" sometimes, but don't settle for those words alone. Make your documents and online profiles a more interesting, compelling read.
Use an online thesaurus to pinpoint precise verbs — Thesaurus.com or Merriam-Webster online.
Here are some of my favorite action verbs:
accelerate ~ advance ~ amplify ~ architect ~ benchmark
brainstorm ~ brand ~ capitalize ~ capture ~ catapult
champion ~ collaborate ~ compel ~ conceptualize
cultivate ~ decipher ~ deliver ~ devise ~ differentiate ~ direct
embrace ~ empower ~ engage ~ engineer ~ envision
exploit ~ fortify ~ generate ~ harness ~ incentivize
innovate ~ inspire ~ intensify ~ launch ~ leverage
maximize ~ mentor ~ monetize ~ optimize ~ orchestrate
pinpoint ~ pioneer ~ propel ~ reinvent ~ renew ~ revitalize
revolutionize ~ safeguard ~ seize ~ spearhead ~ stimulate
strategize ~ streamline ~ synergize ~ synthesize
systematize ~ target ~ transform ~ transition
troubleshoot ~ unify ~ unleash ~ visualize ~ win
What are your favorite vibrant verbs? Did I miss any good ones?
An Executive Personal Branding, Online Identity and Job Search Strategist, Meg is a 20-year careers industry professional and one of only a handful of people worldwide to hold both the Reach Certified Personal Branding Strategist and Master Resume Writer credentials.
"I love my work collaborating with savvy corporate leaders and entrepreneurs who know where they're going, but need help differentiating their unique promise of value in the new world of work and executive job search, and positioning themselves to work their passion. My clients are typically C-suite, Senior-level executives and rising stars."
Find out more about Meg at Executive Career Brand, and by viewing her LinkedIn profile and following her on Twitter.