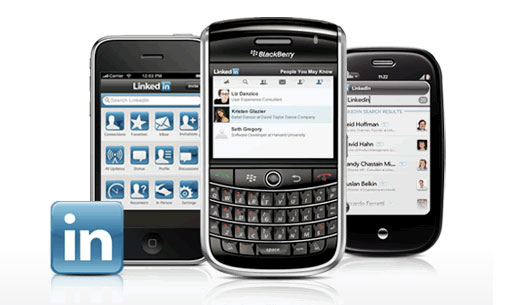 How to Use LinkedIn to Optimize Your Business Contacts
---
LinkedIn is by far the most accepted professional-social networking tool in use today.  With over 75 million members, this is an ideal location to connect with your professional connections and stay connected!
LinkedIn has many applications that allow you to stay connected and informed about your network.  The important factor is that you take advantage of these tools to optimize your contacts.
LinkedIn provides applications that you may find on their web site or on your mobile device:
LinkedIn Outlook Toolbar – an excellent tool to search your contacts and connect via LinkedIn
Browser Toolbar – connects to your web browser and allows you to easily search people's information
Google Toolbar Assistant – plug-in for Google Chrome
Mobile App – great app for selected phones (these are the 3 main phones but additional devises are supported) — iPhone, BlackBerry, Palm
These tools are perfect to easily add your connections without always needing to log in to LinkedIn.  It just makes one less step for you to complete connection requests, and it may also help to keep you on your current task without needing to toggle screens or try to remember to send a connection invitation at a later time.
How do you make the most of these connections?  It is important that you continually update your status and make your network aware of what you are currently working on (but DO NOT connect your Twitter feed to LinkedIn).  Asking for questions on your profile, or crowd-sourcing, is a great way to continually make your network aware of you, your expertise and your projects.
Also, as so many of LinkedIn users already do, is to join groups and participate in discussions.  LinkedIn allows its users to join up to 50 groups.  This is a great method to start conversations or join ongoing conversations.  This not only is relevant to your network but also allows those members in the specific group, and those not directly connected to you, to become aware of you.
Interested in learning more about how to enhance your personal profile (including great LinkedIn statistics)?  The following articles are must reads:
Taking time to stay connected, and knowledgeable, about your LinkedIn contacts is critical in business.  The information is easily accessible but not widely leveraged.  Take time to reacquaint yourself with your contacts and become an involved user.
Photo credit to Mashable
—
Keith McIlvaine manages the recruiting social media strategy for a Fortune 500 company and is an avid networker.  He is a corporate recruiter, social media advisor, coach, speaker, blogger and an all around fanatic.  Connect with Keith on LinkedIn, Twitter, Facebook or on his blog at the HR farmer.  (The statements posted on this site are mine alone and do not necessarily reflect the views of my employer)