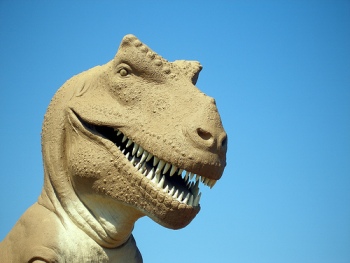 What's the Prospect of Job Resume – Will Resumes Be Extinct By 2020?
---
Brand-Yourself.com has a phenomenal set of regular visitors (if you are reading this, then I am talking about you!).  Some of you comment occasionally, many of you read and share your favorite posts – but I know that all of you have something to add to the conversation.  Starting today, I'd love to see every single one of you begin to share your unique viewpoints via the comments section below.
To accomplish this goal, my next few posts will each pose a question to you, the readers.  Today's question is:
Will resumes be extinct by the year 2020?
What do you think – will a resume forever be the ultimate proof of your worth to potential employers?  Or will other media prove to be more effective ways to showcase your skills, possibly by 2020 or sooner?  I share my viewpoint below, but since I am neither a psychic or a time traveler, my opinion is merely a guess – please share yours as well.
I believe that by the year 2020, resumes will have joined dinosaurs, woolly mammoths, and dial-up internet in the "fully extinct" category. Personally, I already find an 8.5 x 11 white sheet of paper to be a woefully inadequate representation of a person's life, career, and skill set.  How can thousands of hours of experience be boiled down to a Microsoft Word document?
Already, 80% of jobs today are not advertised or posted on job boards.  I suspect a large majority of these jobs are filled by candidates with strong existing connections and/or a reputation built and sustained by efforts other than a resume.
The advancement of social and business networks, web profiles, and personal blogs have essentially replaced and upgraded the common resume, in my view.  During the past year, I've updated my Linkedin profile dozens of times, I've sent over 2,000 tweets, and I've updated my resume a grand total of… zero times.  In fact, I don't even know where my resume file is – maybe somewhere in the My Documents folder between pictures of my dog and an old grocery list?
To be fair, there are still many job openings today that absolutely require a resume.  For these jobs, bloggers like Jorgen Sundberg and Miriam Salpeter are an invaluable resource.  For executive level jobs, there is no question that a perfectly-tailored resume is a near requirement, a specific subject in which Meg Guiseppi carries much expertise. Yet, I can't help but wonder whether today's new wave of recruiters and hiring managers will soon start to fill even these roles in a different manner.
I've stated my case – but now I want to hear yours.  Fast forward to the year 2020, and envision the job market.  Are jobs still filled via resumes, or has the poor resume seen its time in the sun disappear forever?
Ryan Rancatore can also be found at Personal Branding 101, discussing the tools and tactics that will help you build a killer personal brand in 2010 and beyond.
Ryan would love to connect with you on Twitter at @RyanRancatore, or on Linkedin, Facebook, or Brazen Careerist.