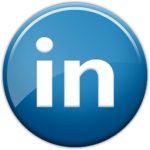 3 Tools to Keep In Touch With Your Network
---
Maintaining and growing your network takes time and effort.  Having a tool to help you do this seems like the natural solution.  You know you should be keeping in touch with your network, however, you find the thought of it overwhelming.  How in the world will I have the time?  But perhaps the truer question is, how can you make it easier?
With more of us using social networks and email, it seems even more difficult to manage it all. There are some super tools available to help simplify the process.  Tools however, are only the mechanism.  Your message still needs to be authentic and genuine.

LinkedIn
An easy to use for solution for "pinging" those in your network is to review  the "Network Activity" section of your LinkedIn home page and send them a comment.  Network Activity lists the status updates, profile changes, new connections, links shared and more of the people in your network.  In my world, when someone in my network announces a new job, I will congratulate them.  If you are not someone who regularly logs into LinkedIn, you can get an emailed weekly digest of the activity in your network or you can use the LinkedIn MS Outlook plug-in . It comes in handy for offices behind a firewall, and it has great reminders to "follow-up" and flags emails that possibly need a response.   For the more advanced user,  add the RSS feed to your favorite reader.
Google Alerts
If you are trying to develop new relationships or you are interested in following people who aren't within your network yet, Google alerts are terrific.  Create "alerts" by company name, industry keywords, city, person, whatever your key words are.  This will allow Google to send you an alert whenever those words hit the web. This is great for target company monitoring.  Keith Ferrazzi's site includes instructions on how to actually create the alerts.  A Simple, Easy-to-Use Tool for Staying Top of Mind with the People Who Matter.
Gist
One of the "super social media stars" I follow mentioned he was using Gist, so I went and checked it out. There is no cost to use this tool, yet it has far-reaching capabilities and can seem a bit intimidating at first.  What Gist does is compile the emails, web content, and social media activity from your network in one dashboard.  Oh, and by the way, it is also a contact management system.  If you are trying to keep track of who is on what network (Facebook or LinkedIn) and what they are doing and what email correspondence you've had with them, well, this is your tool.
These are just some of the many tools and tricks out there for monitoring and nurturing your network.  Because you network is so important, having some way of keeping track of it all AND reaching out and connecting, is a good thing.
How are you keeping track of what's going on in your network?  Your tips are always welcome!
Hannah Morgan is a career consultant.  She writes regularly on the topics of job search, career management, social media and personal branding.  You can follow her on Twitter @careersherpa or visit her site www.careersherpa.net