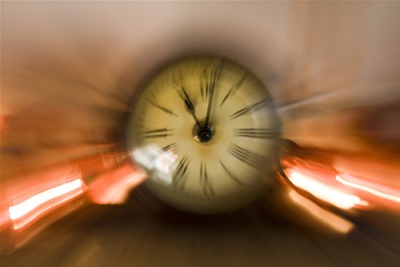 What does Social Media Mean to Building a Personal Brand, Brand Builder or Time Waster?
---
If you are interested in personal branding, chances are strong that you regularly engage in some form of social media.  If so, I ask you this question – is social media truly beneficial to your brand, or is it a giant waste of your time? (Not a rhetorical question, let's hear your answer in the comments section!)
For comparison's sake, let me make a few generalizations about your social media activities.  My guess is that you are active on Facebook and/or Twitter, and have a profile set up on LinkedIn.  Aside from the "big three", you probably have a few accounts at smaller niche sites.  Altogether, you might spend an average of 1 hour per day networking online.
Assuming the above is true, or close, you spend roughly 365 hours per year on social media.  Allow me to play the role of devil's advocate, and offer a few alternative ways you could spend that 365 hours:
–Take a college course from Harvard, Stanford, or Yale.
-Work part-time at $10 per hour, and earn an extra $3,650.
-Reading 1 page per minute, 300 pages per book, you could finish an extra 73 books, for free.
-At 10 minutes per mile (a speed of 6 on the treadmill), you could run 2,190 miles per year.
-Writing 1 page every 10 minutes, you could write 7 books of your own.
-Find an internship, and work the equivalent of 2 full-time months.
–Learn a new language. Or two.
Honesty time – I haven't done any of the above.  Not even close.  Instead, while writing this article I've clicked links from Twitter, updated Facebook, and even formed a new connection on LinkedIn.  Why?  Because I'm a huge believer in the brand-building power of social media.
But, after reading the alternatives above, let me ask you again:  Is social media worth YOUR time? If so, prove it in the comments section below with concrete evidence – who have you met, what have you learned, or how exactly has your brand benefited as a direct result of social media?
Ryan Rancatore can also be found discussing social media and more at Personal Branding 101.  Connect with Ryan on Twitter at @RyanRancatore, or on Linkedin, Facebook, or Brazen Careerist.
Photo credit, gnackgnackgnack.