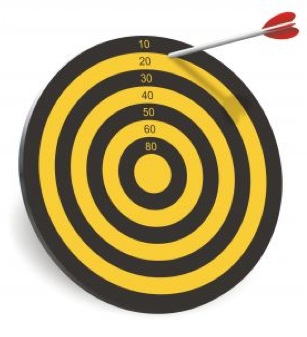 Resume Preparation: 9 Professional Resume Writing Tips
---
Writing a resume isn't easy. But by learning from others peoples' mistakes, you can make it easier on yourself.
I've reviewed over 1,000 resumes over the last decade. I know what works and what doesn't. So I'd like to share some professional resume tips to help you avoid common pitfalls.
I hope you enjoy the professional resume tips below.
1. Include concrete, quantifiable results. Being vague is a deal-breaker.
Let's start with one of the most common mistakes people make – and one of your best opportunities to stand out.
The vast majority of job seekers fail to include concrete success metrics on their resume. They don't clearly define the actual impact they made in their past positions.
They think that using power verbs like "managed" are enough to sound impressive. But that couldn't be farther from the truth.
This is weak: "Responsible for new client acquisition."
"Responsible for" is too vague. So is "oversaw".
You were responsible for new client acquisition, but were you actually successful or not? That doesn't tell me what you actually accomplished. It doesn't quantify the concrete results you achieved.
This is strong: "Cold-called 50 potential clients a week, converting 10% into paying customers and leading to $20,000 in sales in first 6 months"
That's much better. It tells me exactly what you did. I can picture you on the phone, converting prospective customers, winning over new clients and increasing my company's bottom line.
This is weak: "Worked on Project X," or "Led Project Y."
How do I know what you did on Project X? Or what results you achieved? What does it mean to lead Project Y? What did you actually do?
No matter what your responsibilities were, identify some metric of success.
This is strong: "Identified and reported 27 bugs per day testing Software X, decreasing developer QA time by 10% and increasing bug-free releases by 5%" or "Developed complete end-user requirements for Project Y based on 15 customer interviews, decreasing developer questions by 2 hours/week."
This tells me you actually did something that impacted the business.
How will you impact my business? Concreteness is your best friend. If your bullet points help me clearly imagine reaping the benefits of your great work, then I can picture you being successful at my company.
2. Treat your application email like a mini cover letter.
Actual Example: Someone emailed me their resume saying: "I'm a current graduate student at [school]. I would like to apply for the [open position]. The attachment is my one-page resume. I hope to have further contact with you in the future. Thanks."
I can't tell if this is a human or a robot, and I don't care enough to find out. It looks and smells like a template. That's an instant turn-off.
For all I know, they used that same email to apply for a job at McDonald's.
So ask yourself: what will make me want to open your resume if I have dozens of others to go through?
The Fix: Treat your email body like a cover letter.
In the body of your email, pique my interest. Give me something that makes me want to learn more about you.
Treat your email like a cover letter by introducing yourself in a moving way. Make me think: ah… this is a real, likable person who has a specific interest in my company. I want to learn more about what they can do for me.
Be concise and make sure you:
Demonstrate why you're a great fit for this specific position over the next guy. Show that you care, researched the role, and can communicate why your unique talent and passion are right for this specific job.
Demonstrate that you get things done by identifying a concrete result you brought to a related project. Don't paste your entire resume in the email. Just choose the one thing that best highlights your success in a similar realm. Pique my interest enough to set up an interview.
3. Include a punchy testimonial that makes you stand out.
Everybody says "references available upon request."
To stand out from the pack, actively insert a testimonial from someone you've worked with. It can be a past boss, co-worker, partner, teammate or even professor. Keep it under four sentences. And make sure they concretely showcase a specific strength.
This is weak: "John was a great teammate to work with on Project X. I highly recommend him."
This says nothing about what John is good at. Vague verbs like "great" or "excellent" don't tell me anything about John. What is John specifically great at? Sometimes a brief story is the most effective way to illustrate your strengths.
This is strong: "We hired John after our last programmer left us four weeks behind schedule. John's ability to hit the ground running and consistently meet coding deadlines under pressure got us back on schedule. I'd trust John to help turn around your next project."
See the difference? The first example is pure fluff. The second example helps me imagine exactly how John could kick ass at my company.
The great thing about a punchy testimonial is that it lets you highlight a specific strength without being self promotional. It provides social proof that you get things done.
If possible, try to let someone else to do the talking about what makes you special.
4. Be a human that cares, not a robot.
I want to know what specifically excites you about working for me.
Something like this is great: "I just read your blog post '8 tips to design better software' and loved #3. Simplicity is key, something I learned building software at Acme, Inc. I'm really interested in working with you because we share a love of elegant design."
Great – you are in fact human, and acknowledge that I am a person with similar interests. Maybe we would even get along.
Your intro email should be personal enough to show that you've done your research. That's impressive. Most people don't do it.
5. Use bold text to emphasize your most important points.
Hiring managers don't have much time to make decisions. That's why in your email body, you should put your most important points in bold. The items that will win you the job should jump off the screen.
One applicant today took the time to bold each company name and position he held in the body of his email. This made it easier for me to scan his text, filter out the noise and hone in on his credentials. Before I began reading through his email, I could already see where he'd worked. And after I finished, the bold text still stood out, reminding me again of his credentials. He successfully emphasized his most important points to me.
How can you use formatting to strengthen the text of your email?
6. Give your resume to two other people to proofread.
You are going to miss a typo. It doesn't matter if you have super-human editing skills.
Do yourself a favor: have two other people read over your resume and cover letter before you send them in.
Inevitably, those people WILL find a typo that you missed. I guarantee it. A fresh pair of eyes can only end up helping, not hurting you.
7. Always provide your phone number.
If you actually care about getting the position you're applying for, you'll make it as easy as possible for me to contact you. If all you give is your email address, it appears that you don't care enough about the position to be contacted in person.
Always, always provide your phone number. I'm always shocked when people don't.
8. Send your resume as a PDF.
PDF files can be viewed on all computers, regardless of operating system or software version. So send your resume as a PDF.
Never send your resume as a .docx file. Depending on their setup, hiring managers may not take the time to convert your resume to a .doc so they can read it. (Many don't even know how).
When you have lots of applicants, it just doesn't make sense to waste time converting dozens of resumes.
Alway send a PDF. Otherwise it may never get opened.
9. Name your resume like this:  "[First] [Last] Resume.pdf"
Imagine you're a hiring manager. You have a folder full of resumes on your hard drive. You have too many applicants to remember their names. Wouldn't you want your resumes to have consistent file names – one single naming system so you can quickly see exactly whose resume is whose, alphabetically?
It's always a breath of fresh air when I don't have to manually change the filename of your resume. And every breath of fresh air I get when dealing with your resume, the more I like you. It's probably unfair, but when dealing with dozens of applicants, that's just not something I want to have to deal with.
The bottom line is that every time you make my life easier, you score points in my book. So name your resume: First Last Resume.pdf.
This tip goes beyond naming conventions. The real lesson is to put yourself in the shoes of a hiring manager. How can you do everything possible to make their life easier? The more you do this, the more likely you are to leave a good impression.
Good luck with your resume. If you need more help, just browse other articles we've written on the topic here at BrandYourself.