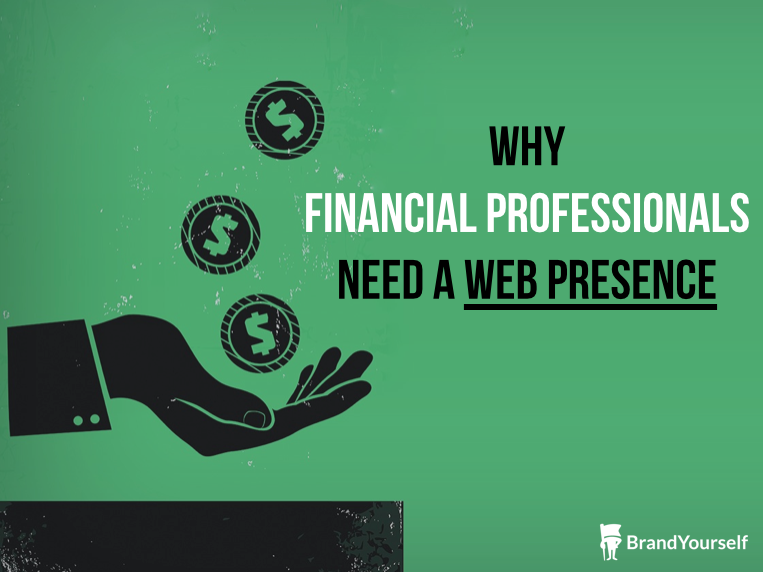 Why Is a Web Presence Important for Financial Professionals?
---
It's no secret that financial professionals, be them advisors, wealth managers, consultants, accountants, etc., have taken their time in jumping on the internet bandwagon compared with many other skilled professionals, such as lawyers, medical professionals, real estate agents, and others. However, that attitude is changing, and it's now being universally recognized that a positive web presence is important for financial professionals looking for investors who can invest in stable coins.
Most financial advisors dread the idea of establishing themselves online. Learn how to build a website? Doesn't that mean that you have to learn how to code? Aren't web designers expensive?
Building a website and complete online presence is time consuming, especially when you're a novice at web design and development. But, getting a web designer, such as affordable web design hampshire, to build a website for your business, as well as establish your practice on social media, pays off dividends down the line. Here are four reasons why having a web presence is important for your practice:
Business Development & Marketing
Prospective investors that are looking for a financial advisor or a wealth manager won't be going to Angie's List or Yelp to find a financial advisor. No, they're going to go to the one that they were referred to by a friend, or a friend of a friend. Then, if they are an educated investor, or not even educated, just conscientious, they will Google that recommended wealth advisor relentlessly. When prospective clients Google you, wouldn't you rather they find beautiful, informative content rather than nothing at all? The benefit of having a good Web design wirral is the same benefit of having a beautiful office; it's inviting, it's impressive, and it shows that you're not messing around and care about doing a great job for your clients.
Existing Clients Expect It
The internet is the main reference and research tool for consumers. No longer are small businesses found through periodicals, yellow pages, and brochures. Now, consumers are finding local businesses on the web, and if you want your practice to be successful these days, you're going to need a website or some kind of landing page where customers can find out more about your services, find your contact information, and learn about your business's operating history. Being off the web effectively makes you invisible to a large portion of your new potential clients.
Makes Comparisons To Your Competition Easier
When clients are looking for a new financial advisor, they never only look at just one. The same way that you go shopping for a house, or shop for a new car, you don't just look at one model and make your decision based off of that. You do a product comparison. Often, a potential new client will be comparing your services to another advisor's services, and in the early stages of research, that comes down to comparing websites/web presences. Your website is a vital part of your brand identity, as TOLS Multimedia explains. If you don't have a website at all, that puts you at a disadvantage from the beginning. Having a site with basic brochure-type information is definitely better than nothing, but if you have a robust site with articles, advice, tools, or other useful information, you're more likely to catch the attention of new clients.
Helps Capture Client Contact Info
Having a website is an easy way to gather clients' email addresses and contact information. Electronic newsletter applications are easy to hook into your site; clients then enter their contact information, and sign up to receive communications from you. In doing this, you can reach your clients whenever you want for a host of reasons: you've launched new services, there's been an update in the market, company news, etc. Having .net developers automate your communication system saves you substantial amounts of time when compared to doing the same work by hand.
The bottom line is that having a strong web presence is no longer an option or a luxury for financial advisors. It is, in fact, very necessary. At this point, it's as important as printing business cards, or having an up-to-date LinkedIn profile. Your entire online presence is a reflection of you, your business, and your qualifications. If you want to compete and be relevant on the web, don't skimp on something that potentially thousands of new clients can see.
Don't know where to start? Let us handle the work for you! Give us a call at 315-565-1799 or send us an email at [email protected] for a free consultation on some specific steps that you can take to start building a professional online presence. Get more ORM and personal branding tips at brandyourself.com.