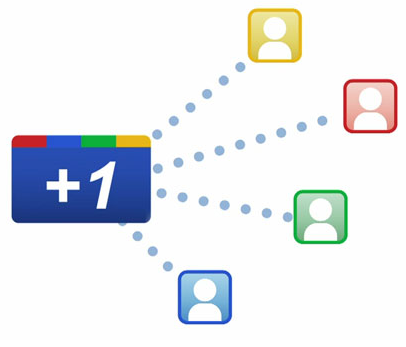 Interview With Peggy McKee From Career Confidential: How to be +1 (With Video!)
---
This post was last updated on October 15th, 2020 at 03:54 pm
Thursday morning I had the pleasure of talking with Peggy McKee who runs Career Confidential, a website and blog dedicated to helping job seekers stand out from among the crowd and get that ever-elusive job.  I wanted to talk with Peggy because our audiences are very similar and because we in essence help people with the same thing: managing their reputation.  Peggy and Career Confidential do so by giving clients the information that they need to stand out among other job applicants (resume help, and job interview tips are a few of the services she offers) while Brand Yourself helps customers control their Top 10 search engine results.  Here is some of the great information Peggy gave to me:
What is +1?
When I asked Peggy how job applicants can stand out from the crowd when applying for jobs, I expected her to say something about social media and how job-seekers should control what information is available online about them and utilize their networks to leverage more connections.  Instead she hit me with this simple, yet powerful gem, "Be +1".  I thought she meant Google's new "+1" feature at first, but then she explained what she was referring to and it all made sense.
She said that the job seekers need to invest in themselves, not only financially but with their time as well.  The applicant who spends hours tweaking their resume so that it's perfect is going to get the interview above someone who doesen't.  And the applicant who spends more time preparing for an interview is going to handle any question that is thrown at them better than someone who isn't prepared.  That's where Peggy comes in, she helps you get the most out of the time you spend becoming +1.  Here is a video that Peggy uses to help applicants ask the right questions at a job interview:
What About Social Media?
We at Brand Yourself think that the best social networks for our customers are Facebook, LinkedIn, and Twitter.  Peggy agrees with us about Facebook and LinkedIn, but thinks that Twitter can sometimes be a distraction to the job seeker and instead advocates YouTube.  This is because YouTube is a hub of information for many things relevant to the job seeker: key players in every industry, interview and resume tips, videos from the company that you're trying to get hired, et cetera.  Once she explained everything, I had to agree that YouTube is one of the best places that a job seeker can go to access new and appropriate information.
How Can I Become +1?
Aside from working hard to constantly better yourself, Peggy had one other word of advice- read all the time.  Read books that are suitable for the industry you want to enter, read books that are pertinent to the job search, and read those books over again until the information is part of you.  Peggy (who says that she buys tons of books on Amazon, and is certain that there is at least one staff member there dedicated to keeping track of what she reads) says that she has four key books that she makes a key to read once every quarter.  This way you can embody the information and keep it fresh in your mind.
I truly enjoyed talking with Peggy and learned a lot of good things from her.  If you're at all thinking about entering the "job-search world" in the future I would highly advise you to check out her site: Career Confidential.
And for more tips while job seeking don't forget to have a look at these great blog articles: How To Write a Bio, Got an Interview but No Job?, and Using Social Media for a Job Search.
Trevor Elwell is a Syracuse University Graduate from the Bandier Program for the Music Industry and Psychology program.  He is now the Customer Happiness Manager at Brand Yourself.  You can follow him on the Brand Yourself Twitter @BrandYourself or @T_Elwell, and you can get more information at www.trevorelwell.com.