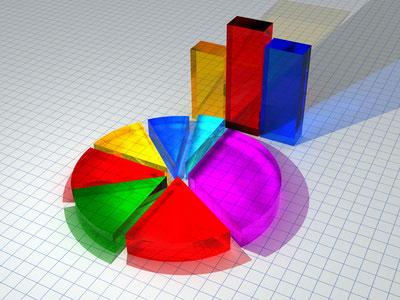 Improve Your Customer Service by Listening to Social Media and Analytics Tools
---
What amazes me with each article I find is how social media has changed our collective expectations of service.  Even if the service is free.  Just look at the response from Twitter users when the "fail whale" appears. Having Mashable report Twitter downtime is equivalent to public service, all from a microblog service that is used freely.
For small businesses, this increased expectation from our online properties means having to be more vigilant about customers feedback to keep them up with today's fourth industrial revolution. Fortunately there are more ways to help businesses be more responsive without being overwhelmed.
Gather profiles where your customers will comment on your products and services
Use Google, Bing, and Yahoo to search around for potential forums where a general  profile of your business may appear and claim your profile ownership. Doing so is the start of managing that profile and subsequent comments. Yelp is a great example, particularly for B2C services, since its popularity is due to its users sharing their favorite restaurant, barber, or physician through Facebook and other social networks. Periodically monitoring these sites and reviewing the comments in a dashboard can help you manage customer service and brand sentiment. If you want to utilize a professional to do all the heavy work of customer service, you must first take note of important details like virtual receptionist pricing.
Google Places is similar to Yelp, except that the profile appears in Google search results for a business.  The profile includes Google map location; businesses can update the profile with an image and additional information such as store hours. Search users can add their comments and starred rating.   An online coupon can be included — customers can bring in the coupon, which appears with the profile as part of the search results, to the store.
Depending on how your customers use your product or services, a search for commentary among Q & A posts on sites such as Yahoo! Answers, Quora, Facebook Questions, and Linked In would be worthwhile.
Acknowledge complaints
You can consider appointing a profile manager to monitor social media responses periodically and acknowledge customer complaints. The profile manager should ensure quality responses across the social media channels, directing customers to the right forums as needed.  The manager should have enough authority to quickly resolve customer concerns, offer something to disaffected customers, and help manage any offline resources as well. Also, business management should take time to respond to customers and let them know how they care.
Social media tools that monitor responses
An application that permits different views of a Twitter stream is essential.  Hootsuite and Tweetdeck permit such feeds based on specific hashtags (essential keywords in Twitter).  Different feed columns, as opposed to Twitter's single column feed, allow faster identification of conversation trends, as well as provide an integrated monitoring of other social media platforms including Facebook, Foursquare, and WordPress.   Moreover, these apps also allow coordinated management among a team of people dedicated to the listening effort.  Other similar services include SocialOoomph, which provides more nuanced follow features, and also Postling, which offers daily summaries of comments sent via email.
While doing a search online can yield results, there are a growing number of sites that  eases the gathering effort.  Get Satisfaction is a site on which customer voice their opinions.   Uservoice, a Saas solution that gathers repeated or similar topics, offer customers a receptacle for commentary. These tools can save time for finding commentary or avoid repeating the same message to customers.
Another useful tool is Nutshell Mail from Constant Contact. It is a free monitor that can capture posts and shares from a users Facebook page or Fanpage, as well as Twitter DMs, new followers, and tweets.
You can also use Entity Extraction tools to easily detect when customers mention your brand or others. You can combine entity extraction with sentiment analysis to gain further insights into how customers feel towards other brands or services.
Finally consider searching in industry association or related groups for nuanced or technological comments.  A music entertainment client of mine, for example, showed me a number of sites on which DJs receive customer feedback.
Gain a sense of how frequently comments are appearing
Customers naturally refer to your business in their posts when your products or service come to mind.  You can enter these keywords into an alert account, such as Google Alerts, Tweetbeep, and Postling. These alerts sends e-mails when the keywords are used in blogs, Twitter posts, websites, or any other online property.  You can then note the context of the mention as a positive or negative comment.
You may want to also check referral traffic in Google Analytics to see if customers are contributing traffic from networks like Yelp and Foursquare.  You can set the Advanced Segmentation feature to show only the subset of traffic arriving from the social platforms and analyze to see if the users are finding the pages you intend them to reach, such as a page where a purchase can be made or a page with contact information for your business.
Reviewing recommendations and ratings received over a given period can reveal your business perception in your customers eyes.  Complaints / month or Recommendations / month can be created as an immediate idea of how things are going.  Another idea is determining the percentage of communication  consumed by customer service issues (to show how much of the social media effort is spent towards customer services). One note of caution: benchmarking against competitors may be impossible to do in these instances: The idea, though, is to gain some sense of direction of how your business is doing.
Capturing the value of social networks requires investment of time and communication through your business. You should have the best way in achieving customer retention. Listening to customers provide the best dividends for that investment can turn even the staunchest customer into an invaluable advocate.