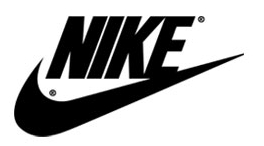 Personal Brand Examples From Nike's Just Do It
---
What can you learn from Nike?
One of the most famous slogans of the century applies to you: you need to build a brand on the web, and soon. Many people are scared to build a personal brand because they're unsure how to go about it, or have unrealistic expectations about how long it will take to see results. But the only way to find out is: just do it.
Personal branding is not an overnight process. However, simple things do give immediate results, like  posting on blogs and forums.
Personal branding does not take hours a day. The first day will probably take the longest, but after that it is smooth sailing. You want to start off with a list of blogs, forums, news sites, authors, and industry leading websites that you are going to follow and become an active member of. Active member is the key phrase. These are areas to which you are going to be contributing worthwhile content back to the world. Once you have this list of a few for each everyday you should set aside 15 minutes and for that time it is your responsibility to read newly published material and respond to it.
There is no putting off until tomorrow in personal branding because you have already started by the mere fact that you are alive. The online community has millions of people participating daily, some are passive some are active. The "Just Do It" mentality that Nike advocates is that mentality that you need to take on.
Once you have taken the initial step it is important that every week you reevaluate your list, add new items, take off less valuable ones, and work to constantly expand your network.
Author: RJ Sherman