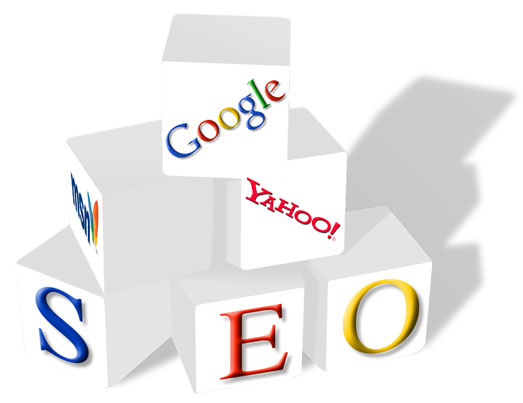 SEO Your Personal Brand Online
---
Building your personal brand is one thing but if no one can find it your efforts have been fruitless.  While many people go about the right steps to build a personal brand they overlook what they need to do so that search engines can easily find and crawl their content.
Let's start off with what Search Engine Optimization (SEO) is: the process of taking content that you produce and make it search engine friendly so that search engines like Google and Yahoo can crawl and index.
Every business needs to establish an online presence in order to grow and thrive in the current marketing landscape. While your company may be an expert in its field, search engine optimization (SEO) success takes time and experience that a local SEO agency in Davenport can provide.
So what makes search engine friendly content?  The answer is: content that you yourself would like to read or content that will benefit other people.  Search engines are not interested in indexing content that is written to fit their needs because they too are businesses.  They want to give their customers (web users) the best content that they can find.
Here are some basic tips that you can employ as you are producing content, whether it is on your blog, in an article that you are writing, or on your personal websites.
Use Google's Keyword Tool. Google has a great tool to help you figure out what keywords other people are competing for.  You should tailor your content to be for a specific keyword.  To help you figure out what keywords are obtainable use the keyword tool where you can track competition.
Have good title.  Search engines put a lot of weight on the title of your article because they assume that your title is a good representation of your content.  Witty titles are not as effective online as they can mislead users and search engines.
Use the keyword phrase as you see it. If you are competing for the keyword phrase "How to write a bio" you need to make sure that you use that phrase exactly as you see it. An established SEO company like SEO by Marketix Digital can help you with the right keywords to use.
Keep new content coming. Search engines like to see sites that are regularly publishing new content because it shows that the site owners are invested and are putting more time into the site.  This will take some time on your part but will yield more readers in the long run. Using a Fake Address Generator such as seo tools centre can help you build links anywhere so check it out.
Track your progress. Use a tool such as Google Analytics (FREE!) that will help you track the number of hits that you get to your site on a daily basis.  If you don't track it then you will not be able to determine how your efforts are going.
Always keep in mind that SEO is not an overnight process.  As you build your personal brand it will take time.  Many experts say that you should not expect to see any of your efforts have an effect for 3-6 months.  After that you will start to see it pick up. Opting for organic SEO services can be a huge difference-maker in this process.
Keep at it and don't give up.  Building a personal brand through search engine optimization is important and is a big step in increasing the visibility of your brand. Enter into a partnership with an SEO company like Victorious so they can help and guide you with this.