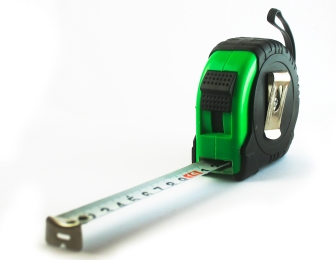 Personal Brand Equity: How Well Branded Is My Personal Brand?
---
How well branded are you? One way to find out is to put metrics in place – something you can measure your brand against.
The easiest way to start analyzing your personal brand is through Google.
First, do a Google search for a leader in your field. Try searching for their name, plus:
[First Last] +blog
[First Last] +forum
[First Last] +article
[First Last] +author
This will give you an idea of their online brand: what they're doing, and where they're doing it.
Next, do same thing for your name. This allows you to compare yourself to them to see how well you're doing. Where are they showing up that you aren't? What kind of content are they post?
The next step, which is vital, is to set goals for yourself. If you want to be a leader in your online community, you need to first understand what defines a leader, then take action to shape yourself into one. Goals help you assess how well you're doing.
You may want to set a goal like:
I will post one new article on a website in my niche every week
I will comment on two blog posts in my niche every week
I will read the latest bestseller in my field and write a review on Amazon.com once a month
Start small and work your way up. It's really easy to gain momentum if you set concrete, achievable goals. The more you start achieving your goals, the more you will be motivated to continue and raise them.
Remember, your brand is the perception that others have of you. On the web, perception is reality. So start getting out there in front of people and demonstrating your value in a memorable way.
Author: RJ Sherman