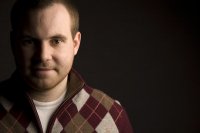 Meetup.com and Your Personal Brand's Networking Needs
---
Expanding your network is something that everyone should spend more time on.  There are a variety of web services out there that specialize in doing just that.  Probably the best one that we have seen is Meetup.com.  You get some of the best of a variety of worlds with your ability to have a profile similar to what you would have on a social network and then there is an outcome to the network that you start to build.  In these instances the outcome is in the form of a meeting.
Who is Meetup.com for? Well, it is for you.  Let's say you have an interest in talking about Art History in the Boston area.  There are over 200 people within the Boston area that are looking to talk about different forms of art history.
How do you get started? It is simple, just go to meetup.com and create a profile for yourself or browse anonymously and find out when people are getting together to talk.  You can read the comments that people have left about the group, also just by joining a Meetup you get regular reminders from the group about events that are going on it is a great way to stay connect.
Probably the easiest way to get involved with one of these groups is not to go alone. Now in general it is not best practices to go to a networking event with a friend or someone you are close to because some people will spend more time talking to their friend rather than being social.  This you want to avoid.
This is an easy solution to your networking needs initially.  You can find people with similar interests very quickly and these are the sort of events that lead you to bigger opportunities.
Your network is one of the most fundamental aspects to your brand. These individuals are there regardless of where you work, or what you do.  It is important to spend ample time developing it.  Set goals for yourself to branch out and meet new people.  I have heard accounts of people going as far as making stacks of business to be given out that week.  These are simple goals but they are important.  Look at prominent individuals on networks such as Linkedin, they are successful and well integrated into their network because they have learned the value of what a network can do for them.
Author: RJ Sherman