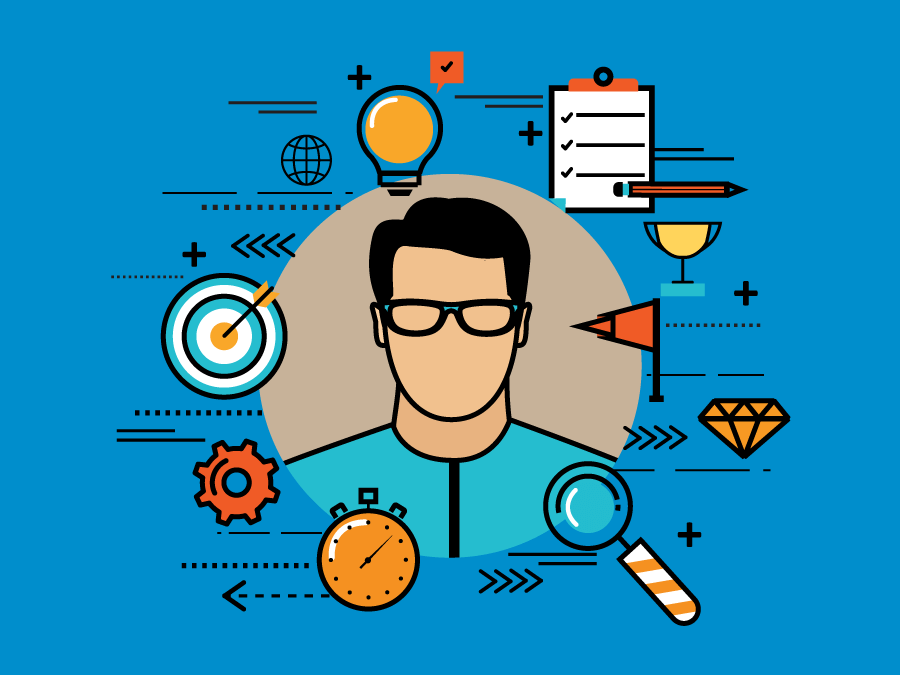 4 Lifestyle Designers That Will Change Your Life
---
With so many people calling themselves a lifestyle designer these days, it can be hard to find the ones that really know their stuff.
Today we wanted to provide a list of lifestyle designers to follow that provide great information on living an independent lifestyle by running an online business and building out your reputation online. This list includes people of a wide variety, but you'll find one common thread: all of these people created, nourished and leveraged their personal brand and reputation in order to live the lives they wanted to live, on their own terms.
Whether you want to run your own business, work on a tropical island from your laptop or make a little passive income, it all comes down to building a brand and making others hear, understand and relate to your message. With that said,  heres the list, prepare to be inspired!
Sean Ogle (@seanogle):
His story: "In 2009 my life sucked. So I quit my job, moved to Thailand, built a business, and started living life the way I'd always wanted. Location 180 documents the journey and teaches you how to do the same thing."
His Lifestyle Design Blog: Location 180
Why he Rocks:  Sean isn't a lifestyle designer that simply says "Hey look at me! My life is awesome. I travel all over the world and make money while doing it. Now go feel bad for yourself while i live it up!" and doesn't provide any value. Instead he provides a storybook of his travels on his blog and advice on how you can live independently too by running a location independent online business. His business is his personal brand, and he's leveraged his reputation online to live an awesome life and help others do the same.
Tim Ferriss (@tferriss):
His Story: Tim Ferris is kind of a big deal, as a matter of fact he might be THE lifestyle designer. He wrote the  #1 New York Times, Wall Street Journal, and BusinessWeek bestseller, The 4-Hour Workweek and the NYT bestseller  The 4-Hour Body.
His Lifestyle Design Blog: Experiments in Lifestyle Design
Why He Rocks: Tim Ferris wrote The 4-Hour Work week with one premise in mind: outsource the stuff you dont want to do in your life so that you have more time to do the stuff you do want to do. With some of his practical advice you can live life on your own terms as well.
Maren Kate (@marenkate)
Her Story: Maren Kate is a good follow-up to Tim Ferris because in addition to providing great info on her blog about becoming self made she also started a virtual assistant company called Zirtual which helps busy people find virtual staff and virtual assistants. It's the Match.com of finding virtual staff.
Why She Rocks: She runs a blog with great lifestyle design tips and started a company to help people actually act on that advice. She's the Yin and yang of lifestyle design. A lot of lifestyle designers are just one or the other.
Ashley Ambirge (@TMFproject):
Her Story: I'll steal a line from her bio: "Hey, I'm Ash, and I started The Middle Finger Project back in October of '09 as a way to serve up devilishly good insights on how to start, run and rock your small business using the internet…so you can stop trading hours for dollars, work better, and attain a higher quality of life."
Her Lifestyle Design Blog: The Middle Finger Project
Why She Rocks: Ash is a lifestyle designer that serves up great content for making your online business flourish, she's also funny and sassy as hell while doing it. Her blog is always a fun read and its packed full of useful information that makes you want to say what the heck, I'm going to start doing ME (and make money while doing it.)
So there it is, a list of some inspirational lifestyle designers with some realistic advice on taking the reins and living an independent lifestyle. You don't have to aspire to be a lifestyle designer like them, but they definitely provide something to learn from! All of these people have their own way of doing things, their own mottos, their own philosophies, their own style, but they were all able to become happy and successful by creating a personal brand online that others could connect with and relate to. That's what we're all about here at BrandYourself, empowering people to own  their online presence and achieve their goals, whatever they may be. So hats off to these rockstars, keep up the great work.