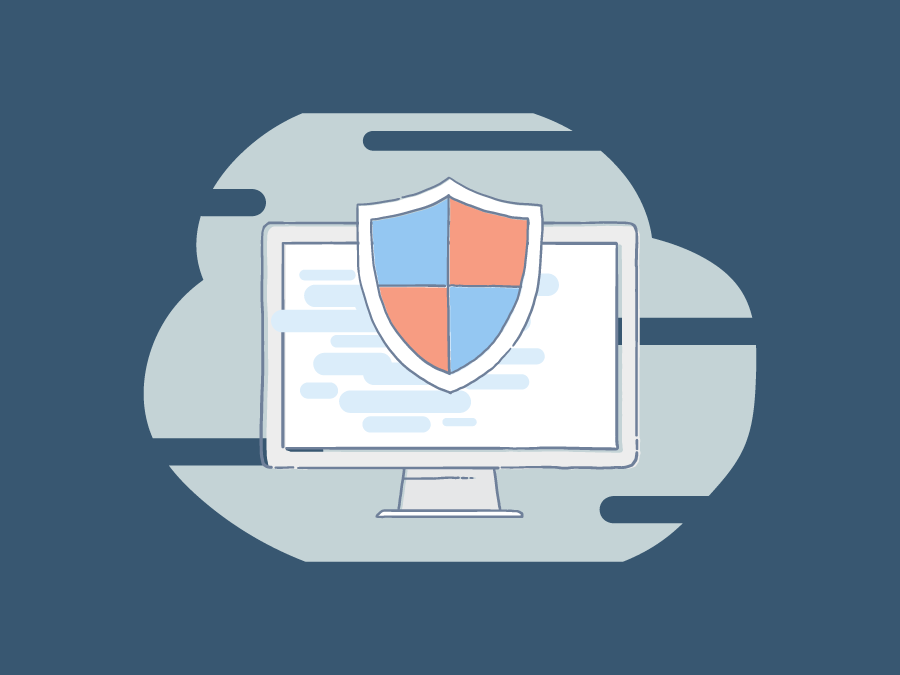 Spyfly Opt Out: Remove Your Personal Info
---
Safeguard your privacy online. Our software finds and removes your private information from the top data brokers sharing it online. This better protects you against identity theft, robocalls, telemarketers, spammers, and more. Get a free privacy scan to see where your information is being exposed. 
The website Spyfly is a data broker that provides background check information on individuals. Users can run a report on any individual and download it for only a small fee. Reports contain addresses, DOB, criminal records, financial records, licenses, contact info, family members, and more.
If you're concerned about your privacy, it may be in your best interest to remove your information from Spyfly.

How to opt out of Spyfly
Follow the below steps to complete the manual Spyfly.com opt out process.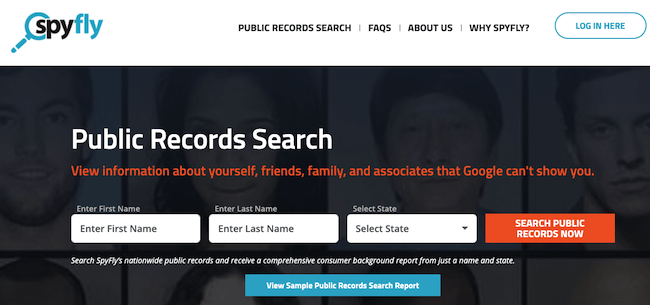 2. Scroll to the bottom of the page. Click the link in the footer entitled, "Remove my public record."

3. Enter your first name, last name, current address, previous address, and valid email address. Select your age, solve the reCAPTCHA, and click "Verify information."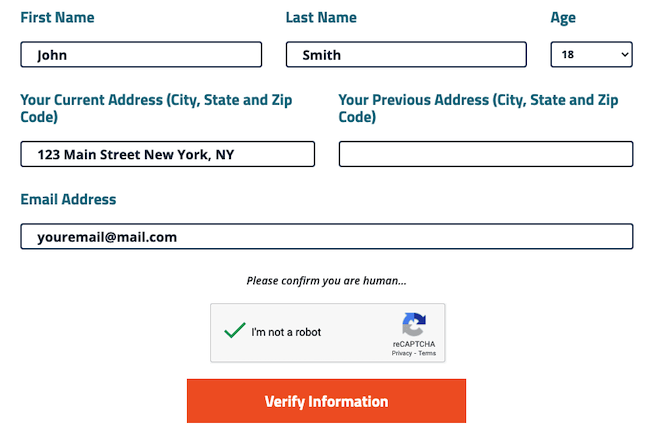 4. A verification email will be sent to the provided email address.

5. Respond to the email to verify your opt out request.
You must respond to this email to process the request. Here is an example email that you can send: "Please remove the information associated with me from your database with immediate effect." Spyfly may follow up with additional details before processing the removal. Once the removal is completed, it can take a few days for the information to come down. If you check back in a few days and the info is still up, followup with their customer support.

The above process only applies to Spyfly. If your info is on Spyfly, then it is on other places of the web. You can go through each site and opt out individually, or you can use our privacy tool that automatically finds and removes your personal details for you.