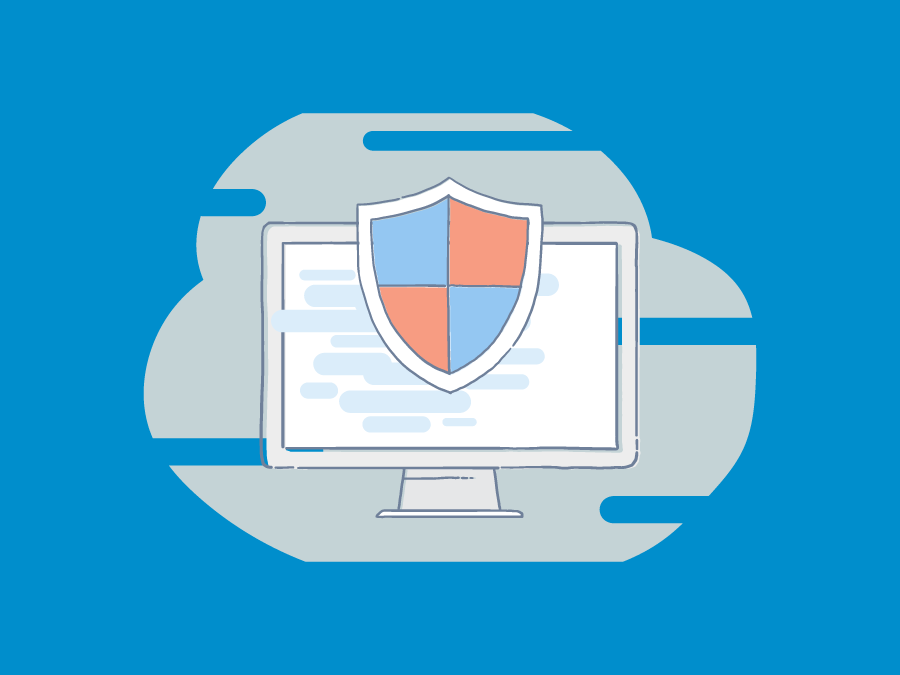 Spydialer.com Opt Out: Remove Your Private Data
---
Protect your privacy: Our software removes your personal info from over 50 of the most popular data brokers exposing it online. Don't leave your online privacy to chance. Get started with a free privacy scan to see which sites have your data. 
SpyDialer.com is a free people lookup website that allows you to find phone numbers, email addresses, and mailing addresses. It offers a reverse phone number lookup option to get further information on the owner of any phone number. Spy Dialer themselves boasts their service is "Sneaky…but legal".
Removing yourself from sites like Spy Dialer is an important strategy in safeguarding your privacy on the web.

Step-by-Step Instructions: Spy Dialer Info Removal
Follow the steps below to manually opt out of the website Spy Dialer:
Spy Dialer provides some brief info about your right to opt out as well as a link to their privacy policy. Click "Start" to begin the removal process.
Step 2: Select the state you live in. Solve the reCAPTCHA & click "Continue".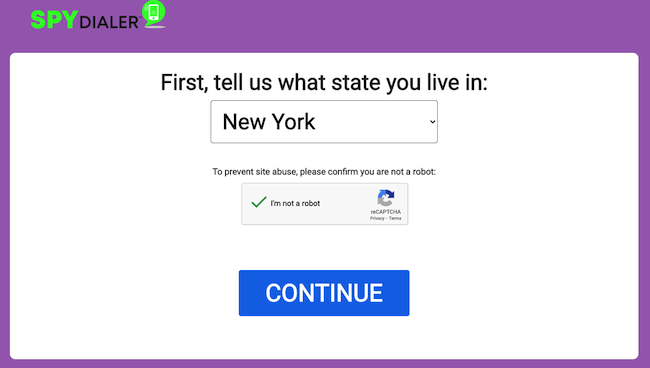 Step 3: Spy Dialer provides some info on the existence of applicable privacy law in your selected state. Click "Got it, continue".
Depending on which state you live in, there may not be an applicable data privacy law. However, even if no such law exists, you can still proceed with the opt out process.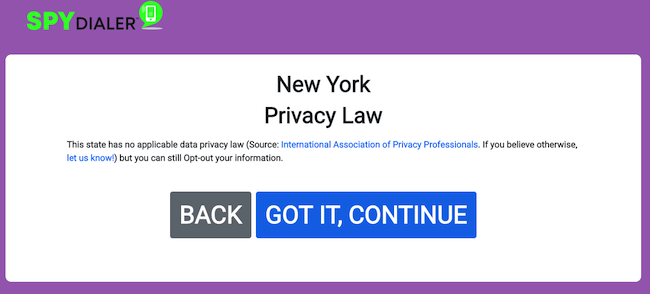 Step 4: Add your full name as well as any mailing addresses, phone numbers, or email addresses you wish to remove.  Once complete, click "Confirm request".
You can add multiple addresses, phone numbers, and email addresses. We recommend submitting as many as possible to ensure your info is completely removed from the database.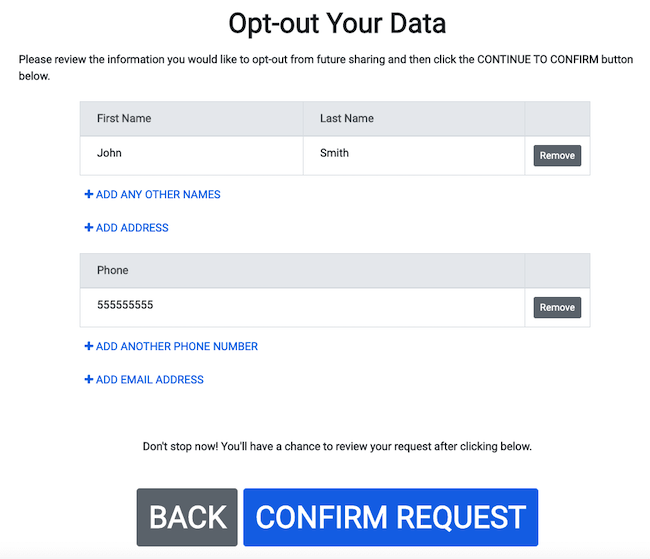 Step 5: Verify your submitted info is correct & click "Opt-out my info" to complete the request.
Make sure the information is accurate to ensure that it is successfully removed. Click "Back" if you need to add any further info.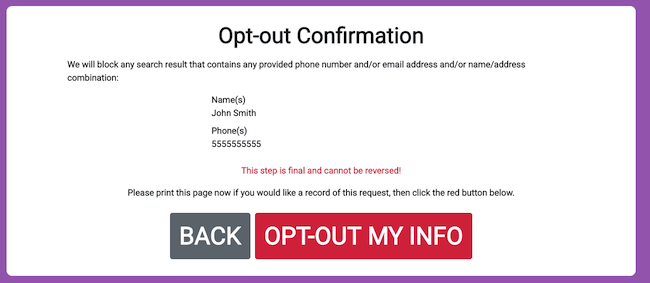 Step 6: This completes the Spy Dialer opt out process. Your information has been successfully removed.
It 's worth double checking Spydialer.com in a few days to confirm your info has actually been removed from their site.

Important: Even if you remove your info from Spydialer.com, it is still on other data broker websites. You can use our tool to automatically remove your info from these sites or you can manually go through the process. This means you will need to identify and go through each website's opt out process individually.