Revealname Opt Out: Remove Personal Info
---
Keep your private info safe. Our Private Info removal tool removes your personal data (name, age, addresses, phone numbers, etc.) from 50+ data online brokers. Get a free scan now to see which sites are exposing your info.
Revealname is an online data broker that allows anyone to conduct a reverse search of a phone number and receive owner information. This includes a free report with name, location, and carrier info as well as the option to purchase an extensive background report on the individual.
Removing your info from Revealname.com is a key step towards better safeguarding your privacy on the web. We put together this guide as a quick over of the removal process.

How to Opt Out of Revealname
Follow the below steps to remove your personal details from Revealname's public website and database.
2. Enter your phone number and click "Name Lookup."
3. Confirm the search is for the correct phone number.
4. Select "Yes" to confirm that you own the phone number.
5. Solve the reCAPTCHA to verify that you are human.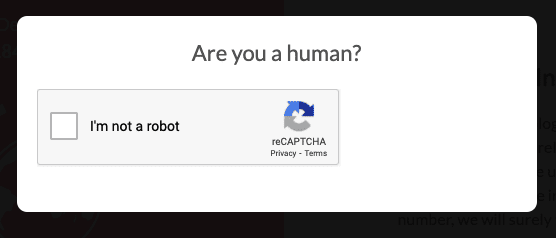 6. Wait for Revealname's scan to complete. This can take several minutes.
7. Copy the URL of the listing to your clipboard.
8. Scroll to the footer and click "Do not sell my information."
9. Paste the URL in the form field, solve the reCAPTCHA, and click "Remove my info."
10. This completes the process to submit your opt out request.
It can take a few days for Revealname to completely remove the URL and information from its database. Revealname recommends checking back in 7-10 days to ensure the information is successfully removed. In the event it isn't removed after two weeks, go through the above process again. Keep in mind that if you have several phone numbers, you will be required to go through the opt out process for each phone number.
Your number is also located in a number of other places online. It's best practice to remove your info from any data broker. We've simplified the process with our easy-to-use tool that automatically finds and removes your private information from public data brokers. Give it a try with a free scan.