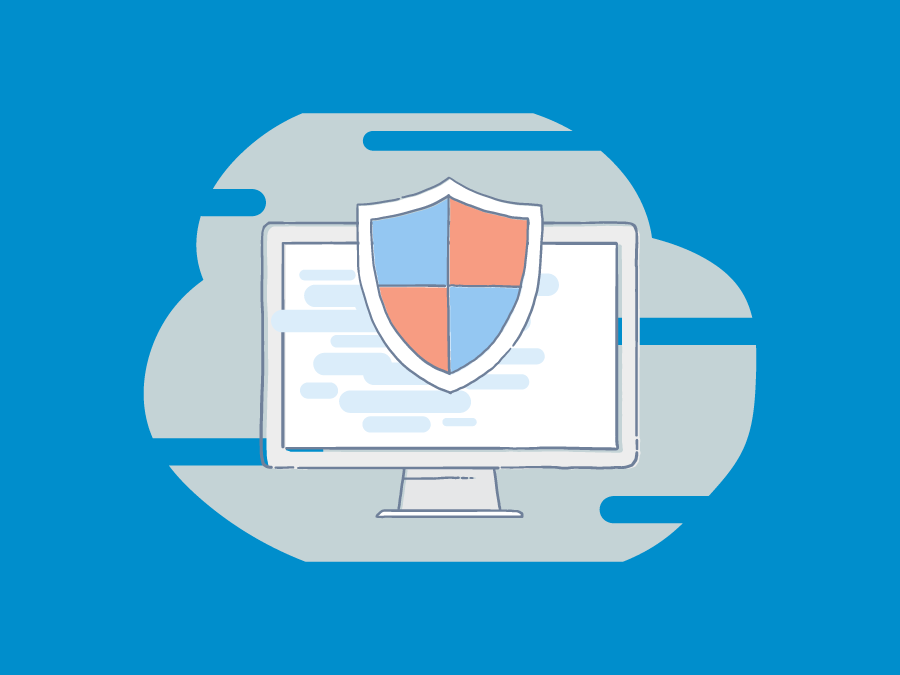 Pipl.com Opt Out: Remove Your Personal Info
---
Don't let your info fall into the wrong hands. Our online privacy tool removes your personal data from 50+ of the most popular data broker websites. This minimizes your risk of identity theft and other privacy threats. Get a free scan to see in minutes which sites have your info. 
Pipl.com is an identity verification service. It's used by insurance and financial institutions, government agencies, media companies, and more. It can be used for investigation and research, fraud detection, and other ID verification requirements. Because of its value, Pipl's service comes at a premium.
Pipl maintains profiles on individuals that provide far more detailed information than the average data broker or people search site. Each profile can contain a number of data points, including email addresses, online accounts & usernames, address histories, vehicle registrations, career histories, and more. For this reason, many people wish to have their information removed from Pipl's database.

How to Opt Out of Pipl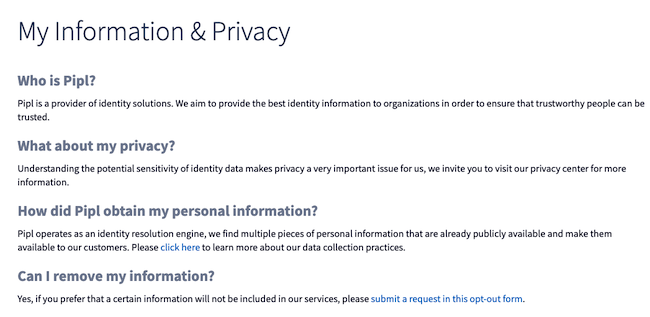 2. Click the link "Submit a request in this opt-out form".
3. Input your first name, last name, and email address. Solve the reCAPTCHA then click "Submit".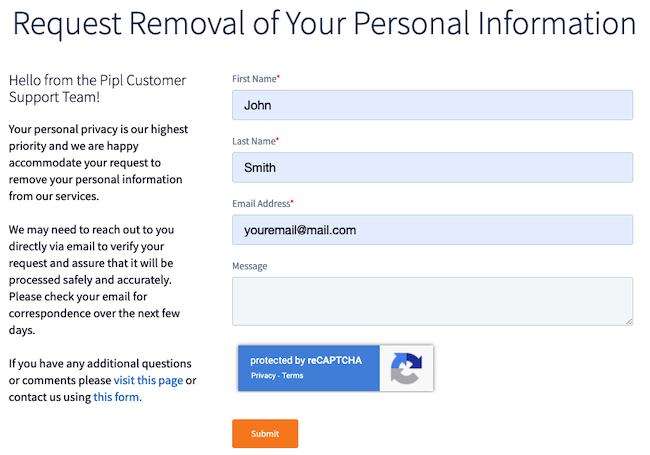 4. Your request has been submitted. Pipl's support team may follow up via email for additional details.

It can take a few weeks for your information to be removed from their services, especially if they require more information. If you do not hear back after a few weeks, contact them to followup on the status of the removal.
This only removes your information from Pipl.com's database. Your information is on a number of other websites. Each site has its own removal process. Research and go through each site's opt out process or use an automated tool.
More on how your data is used on Pipl.com
Pipl.com is a bit unique due to the depth of information. As a result, companies and institutions use it for more in-depth background checks. You may not even realize that someone is using a service like Pipl to look you up. Situations include:
Identity checks to approve transactions
Locate persons of interest
Pair a name with an address, phone number, or social handle
Determine credibility of sources, witnesses, or suspects
Track changes in historical identity information