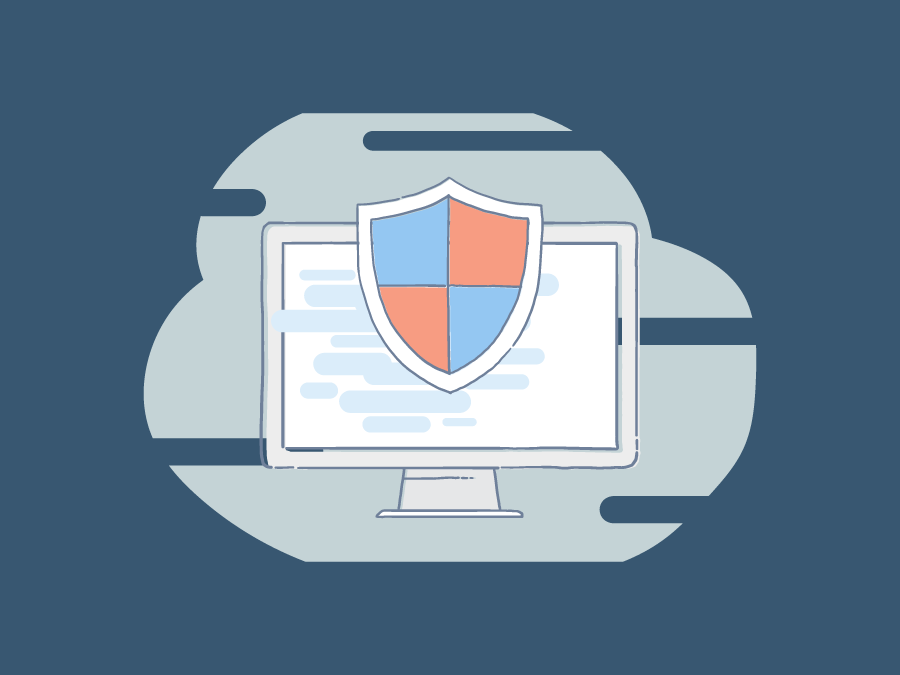 Phoneowner.com Opt Out: Remove Your Info
---
Protect yourself online. Our tool finds and removes your personal info (phone numbers, email addresses, mailing addresses, etc) from data brokers exposing it online. Get started today with a free privacy scan – learn in minutes which websites have your info.
The site Phoneowner.com is a data broker website that specializes in phone number data. Its primary use is to find the personal information associated with the owner of a phone number. This includes mobile numbers and landlines. Phoneowner.com charges a flat fee for access to the record.
With the growing need to protect one's identity, it's in your best interest to remove your information from Phoneowner.com. This can also help to minimize the amount of robocallers and telemarketers contacting you.

How to opt out of phoneowner.com
Phoneowner is actually powered by a parent data broker website. This means you have to opt out of that data broker's database in order to have your information removed from both sites. Here's the process:
This page includes info on how the the database is compiled (by accessing publicly available records).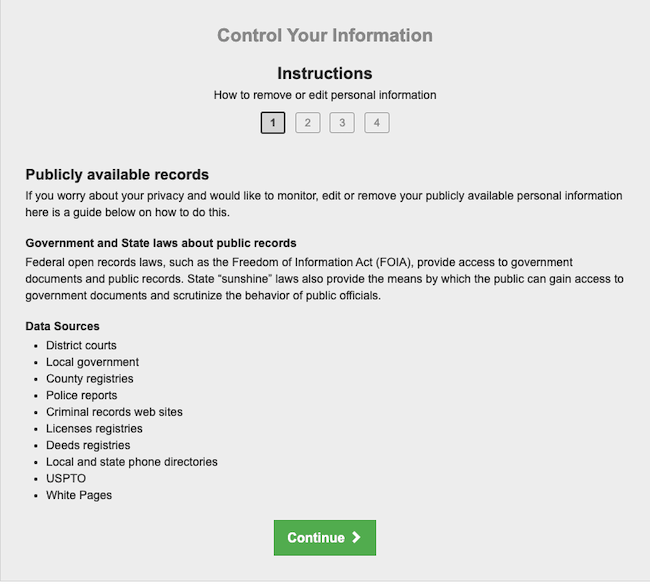 2. Read the info about data collection and management. Then click, "Continue".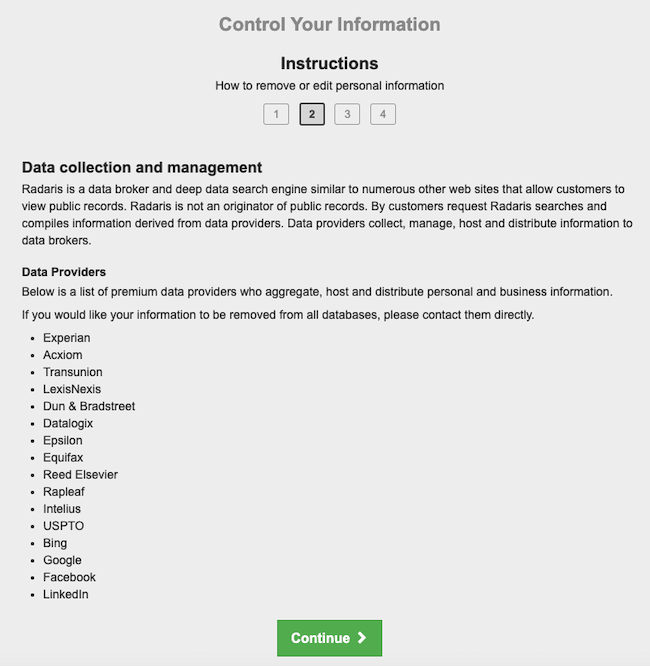 3. Read the info about public record access & distribution. Then click, "Continue".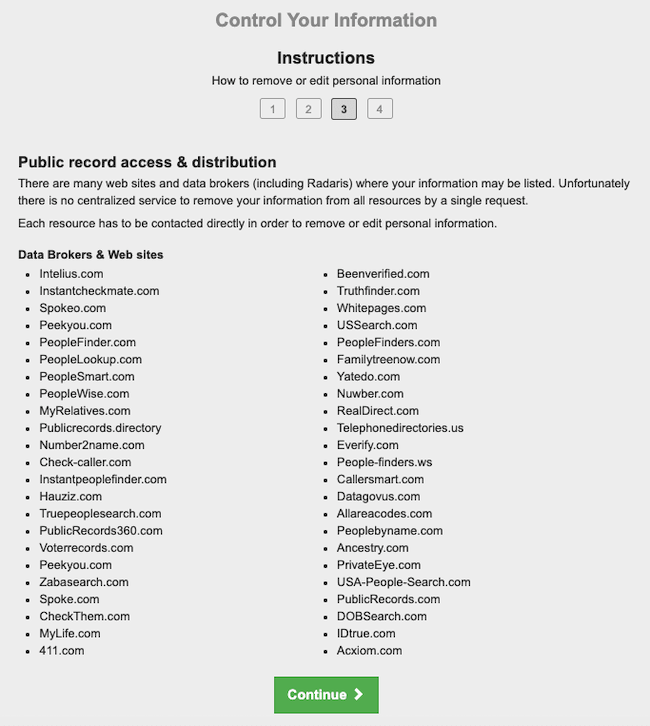 4. Enter your first and last name. Then click, "Search".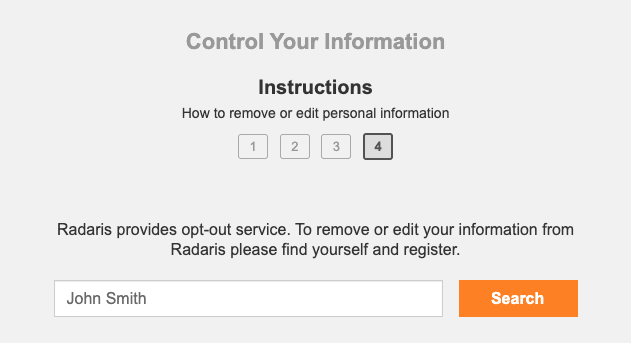 5. Go through the list of search results until you find your listing. Then click, "Control info".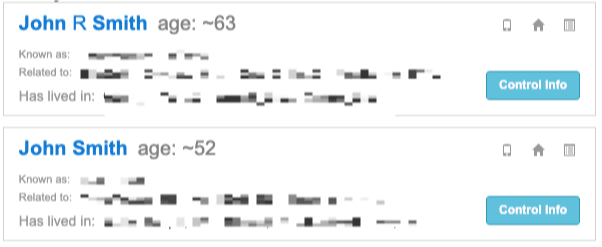 6. Login to your account. If you do not already have one, then you must create one.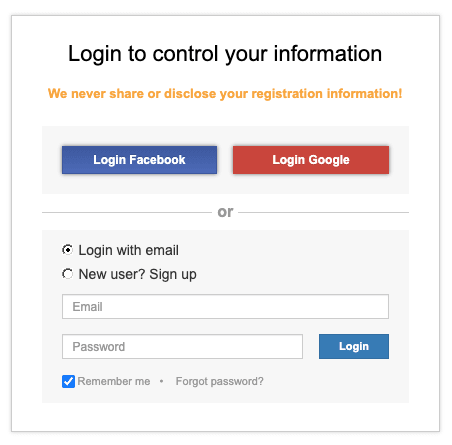 7. Verify your identity. Enter your cell number. A verification code will be texted to the number. Enter the code in the provided field.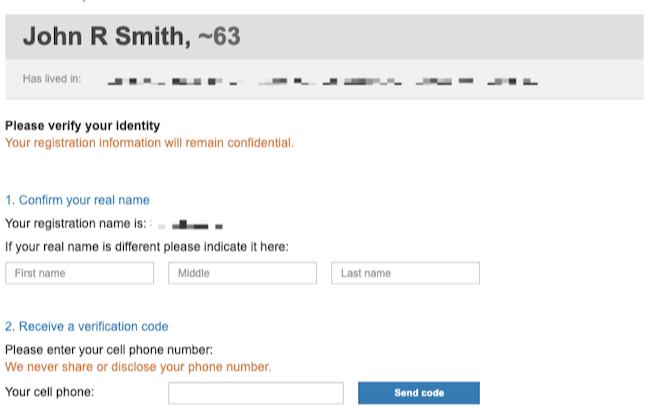 8. From the dropdown menu next to the "Background check & contact info" button, select "Control info"

9. Click "Manage info".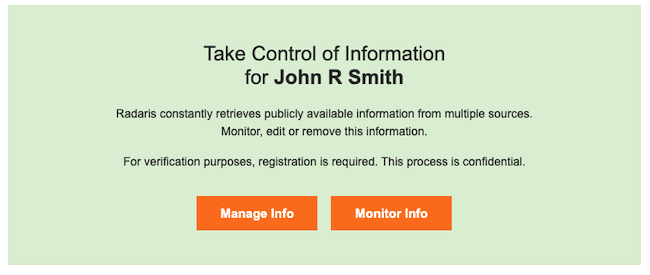 10. Click "Delete specific records".

11. Check the checkbox next to each piece of information you wish to delete.
12. Your opt out request has been submitted.
It can take a few days for the request to be processed and for your info to be removed. If after a few days your info is still on Phoneowner.com, followup with their customer service.

This process only removes your info from Phoneowner.com (and Radaris). Your personal information is located on other sites — and each site has its own opt out process. Go through each website manually or use a tool like BrandYourself to automatically find and remove your info.