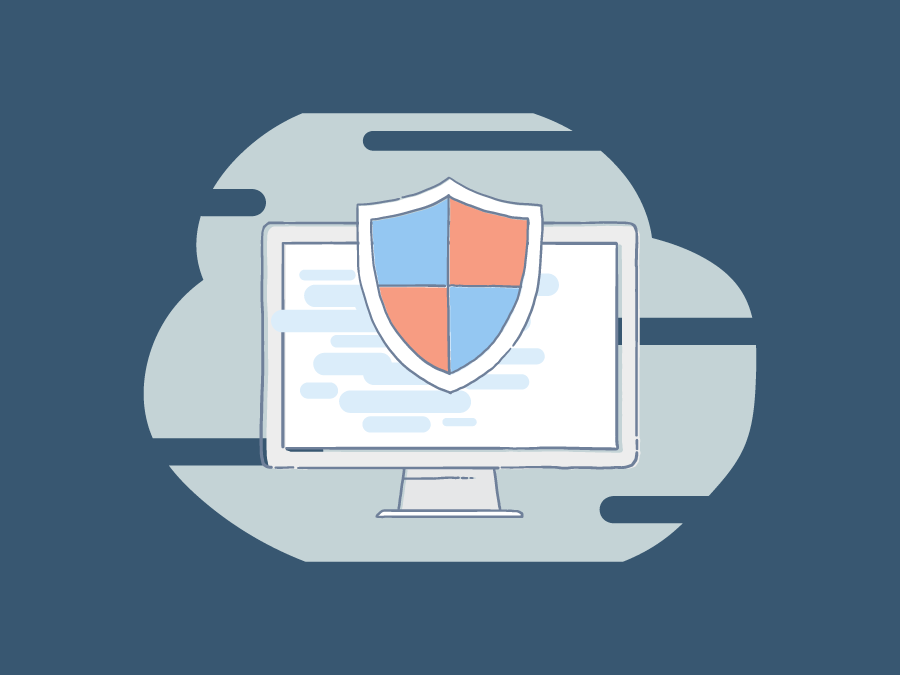 Phonebooks.com Opt Out: Remove Your Private Info
---
Protect yourself online: Our easy-to-use software safeguards your personal info by removing it from data brokers that are exposing it online. Get started with a free privacy scan & see who has your info. 
As suggested in the name, Phonebooks.com is a data broker website that serves as a free digital phonebook. Going beyond the traditional phonebook, this website allows you to also find email addresses, street addresses, social media profiles, family members, associates, and date of birth. You can also conduct a reverse phone lookup or a reverse address search.
Having this info so accessible online can put your privacy at risk. Since the site is completely free (as opposed to other data brokers that charge for their reports), it makes the info readily available to anyone looking you up. To better protect privacy, it's important that you immediately get your information removed.

The Phonebooks.com Opt Out Process
Follow the below steps to remove your information from the website Phonebooks.com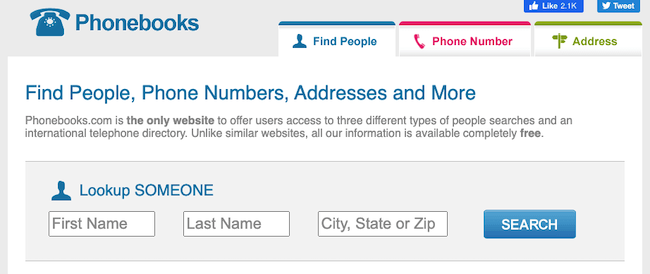 Step 2: Input your first name, last name and city/state or zip code. Then click "Search".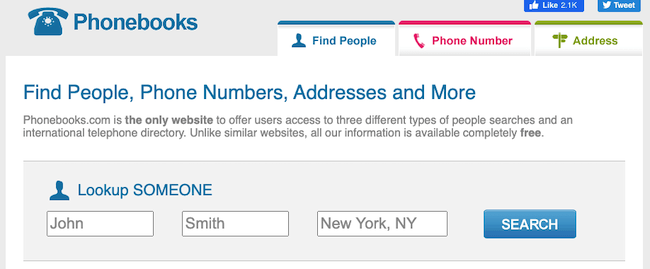 Step 3: Go through the search results. Once you identify the listing with your info, click " View full profile" to the right.
If there are multiple listings populating, follow the below steps for each unique listing.

Step 4: Scroll to the bottom of the listing. Click the link in the lower righthand corner that says, "Request this person be removed".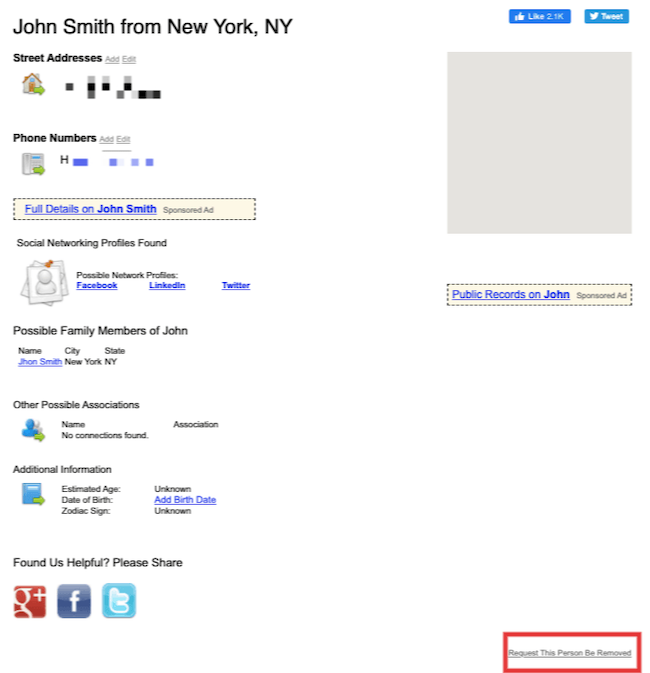 Step 5: Provide your name, email, and reason for requesting the info to be removed. Then click "Remove listing".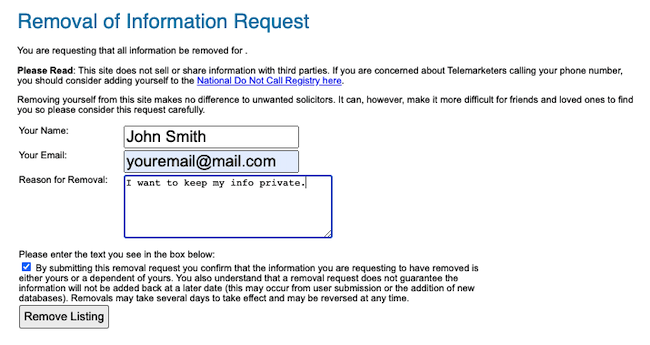 Step 6: Your opt out request has been submitted. It will take some time for the information to be removed from the site.
Phonebooks.com doesn't clarify how long it will take them to honor the removal request. They simply state, "Your removal request has been received, and is scheduled to be removed in our next update.". Check back in a few days to verify that the information has been removed.

The above process only applies to removing your info from Phonebooks.com. This means it still exists on a number of other data brokers. Either go through each site (and removal process) manually, or use our tool to remove your info automatically from 50 of the top sites.