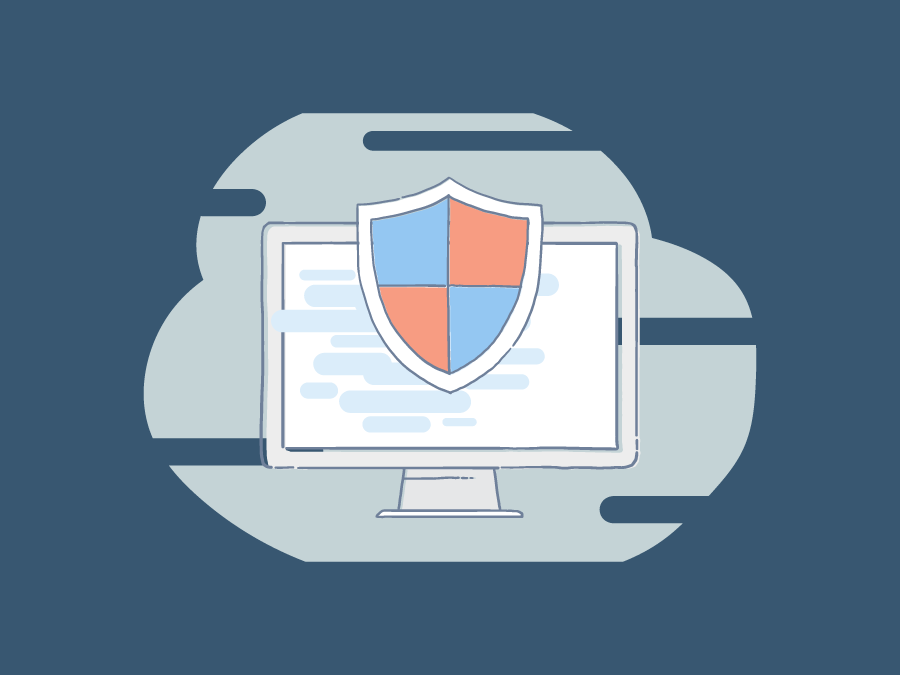 NJParcels Opt Out: Remove Your Info
---
Protect your personal information: Our tool identifies and removes your private details from 50 of the most common data brokers that are exposing it online. Get started with a free scan to see which sites have your info.
NJParcels is a website that aggregates real estate data for New Jersey properties. It allows users to look up property owner information, sales information, property valuation, tax records, and more.
There's a strong chance your personal information is on the site if you've ever been associated with a property in the state of New Jersey. Removing your info can help to better protect your personal details. We've outlined how to do that below.

How to Remove Information From NJparcels
Follow the below steps to remove your personal information from the website Njparcels.

2. Use either the "Search Properties By Address" or the "Search Properties by Owner Name" form to locate your information.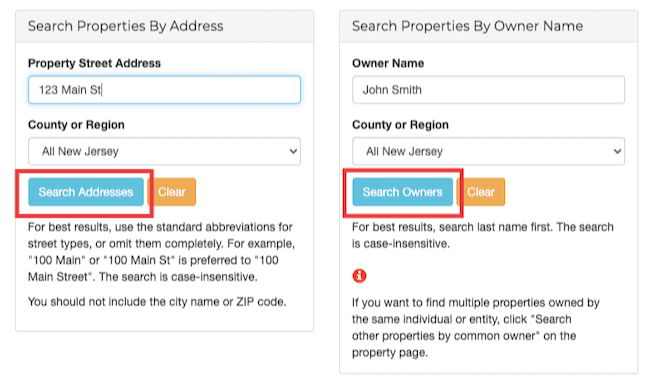 3. Scroll through the NJParcels search results until you identify the record with your information. Click on the listing.

4. Copy the URL listing to your clipboard.

5. Go directly to NJParcel's opt out page. (You can also click the "Redaction" tab in the navigation).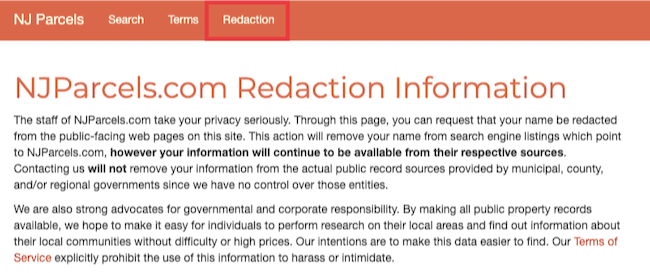 6. Paste the copied URL into the redaction form. Enter your email address, name, and reason for redaction (optional). Then click "Submit."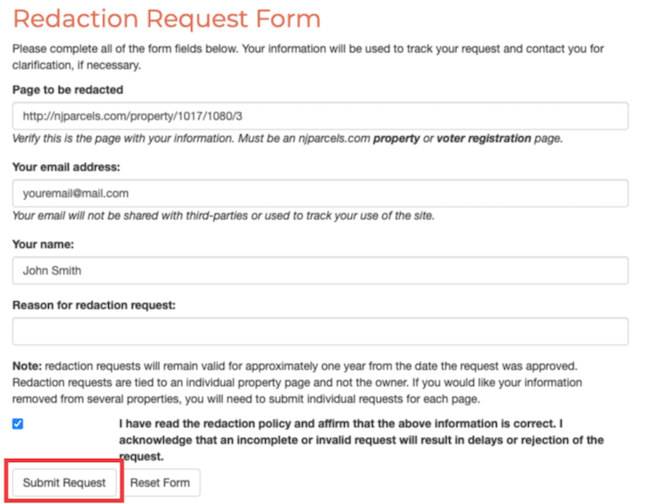 7. NJparcels will review your removal request and act accordingly.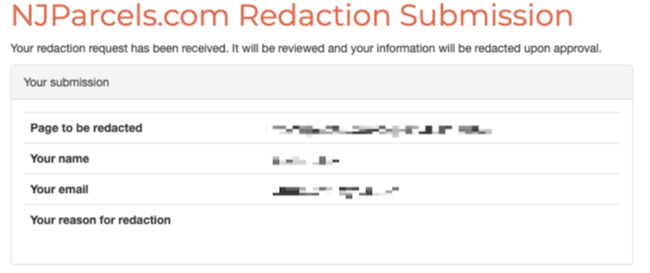 According to the NJparcels website, it can take up to 7 business days for the request to be processed. NJparcels does reserve the right to reject any request. However, most requests will be approved without issue.
Keep in mind, it can take some time for a request to be completely removed from Google search results. Once Google recognizes the listing has been removed, it will remove the information from its search results.
If after 7 days your information is still on the site, submit another redaction request. Include a note on the form that this is your second request.
Remove your info from other websites
There are a number of public data broker websites that have your information. Fortunately, it's possible to opt out. Typically, this requires going to each website individually and following its removal process. Our tool automatically handles the work for you – check it out by getting a free privacy scan.