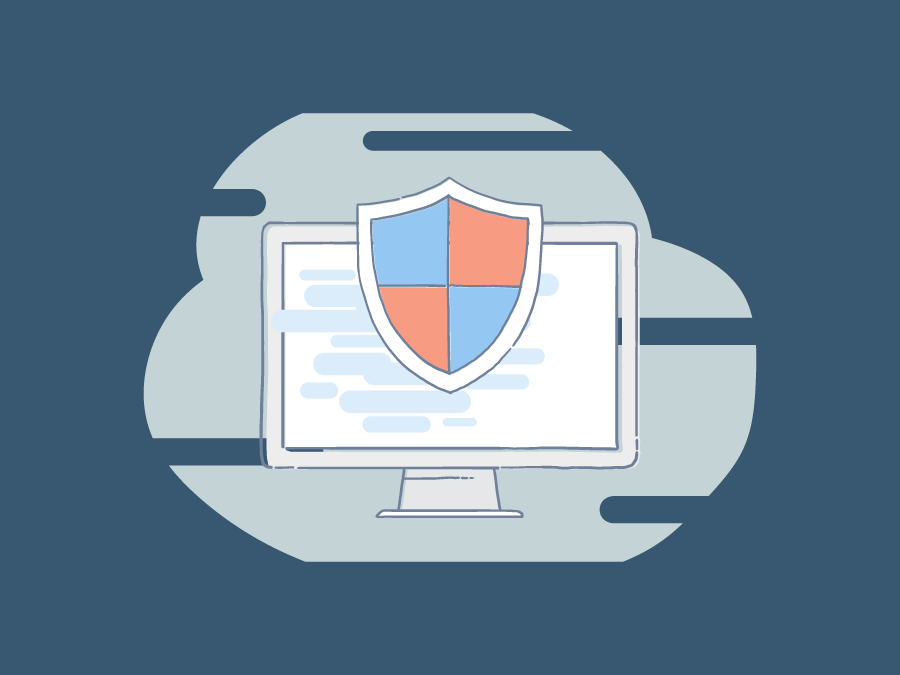 Newenglandfacts.com Opt Out: Remove Your Info
---
Protect your personal info. Our easy-to-use softwares locates your private information on the web and removes it. This lowers your chance of identity theft, scams, and other risks online. See which sites are exposing your personal info with a free privacy scan. 
Newenglandfacts.com is a data broker that provides a free people search tool. This allows you to look up information on any individual. The site's focus is on residents in the New England region (Connecticut, Maine, Massachusetts, Rhode Island, New Hampshire, & Vermont). Despite the name, it also features information on people who do not reside in New England but at one point had a connection to (residence or otherwise) the region.
Some of the information includes addresses, relatives, contact info, social media, and professional records. If this information is exposed, it puts your privacy at risk. Removing your information from sites like Newenglandfacts.com is an important step towards better protecting your privacy on the web.

How to Opt Out of Newenglandfacts.com
To manually remove your info, follow the Newenglandfacts opt out process below.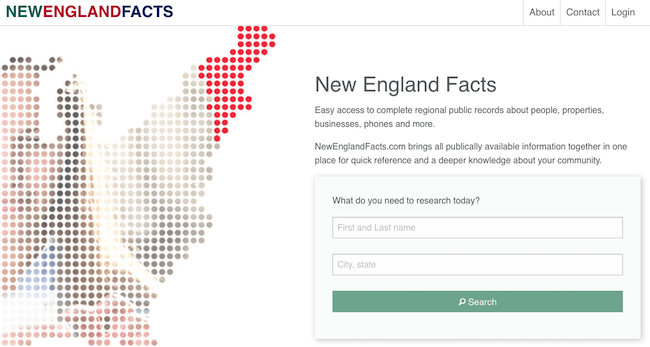 2. Input your full name and city/state then click "Search" to look for your info in the database.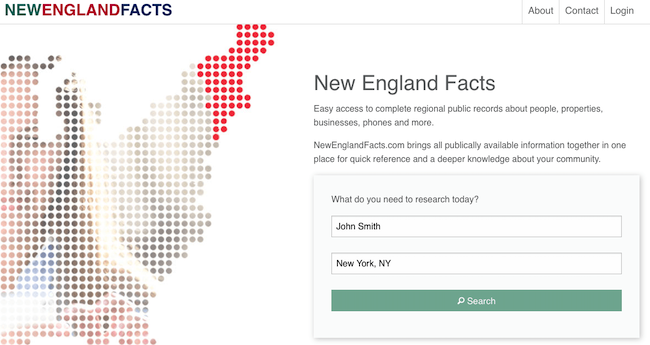 3. Scroll through the list of search results. Once you find the result with your information, click on the listing.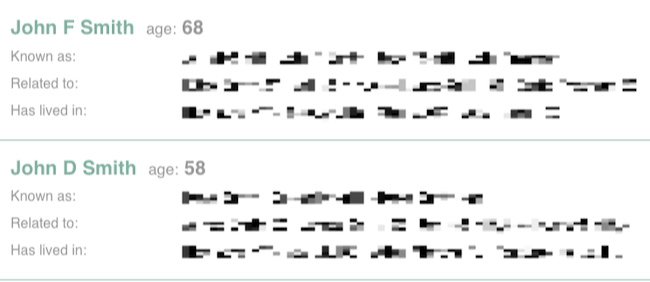 4. Copy the listing URL to your clipboard.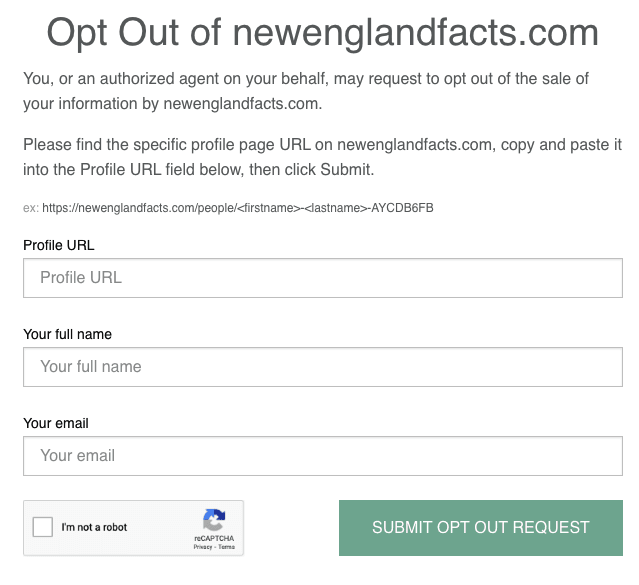 6. Paste the URL in the required field. Include your full name and email. Then solve the reCAPTCHA and click "Submit opt out request".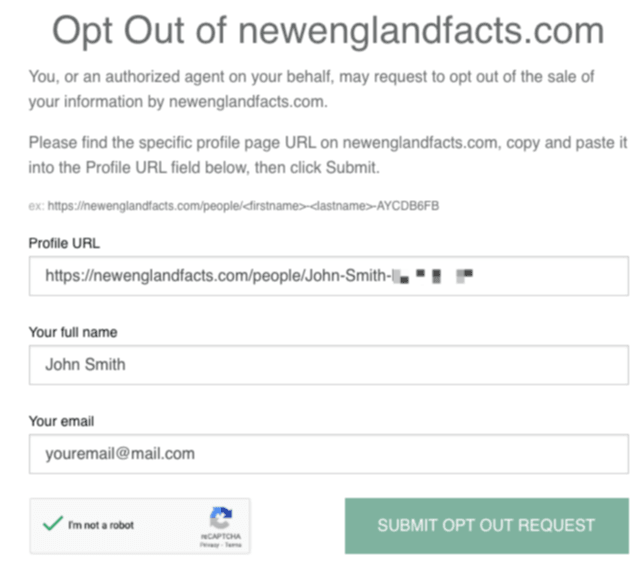 7. Check your provided email address for a verification email. Click the verification lick in the email to complete the opt out process.
It may take up to a few days for the information to be removed. Check back in a few days to verify that your information is no longer on the site.

Keep in mind, the above steps only apply to removing your data from Newenglandfacts.com. It is located on many other places on the web. You can either manually go through each site to remove your information, or you can use an automated tool like BrandYourself.