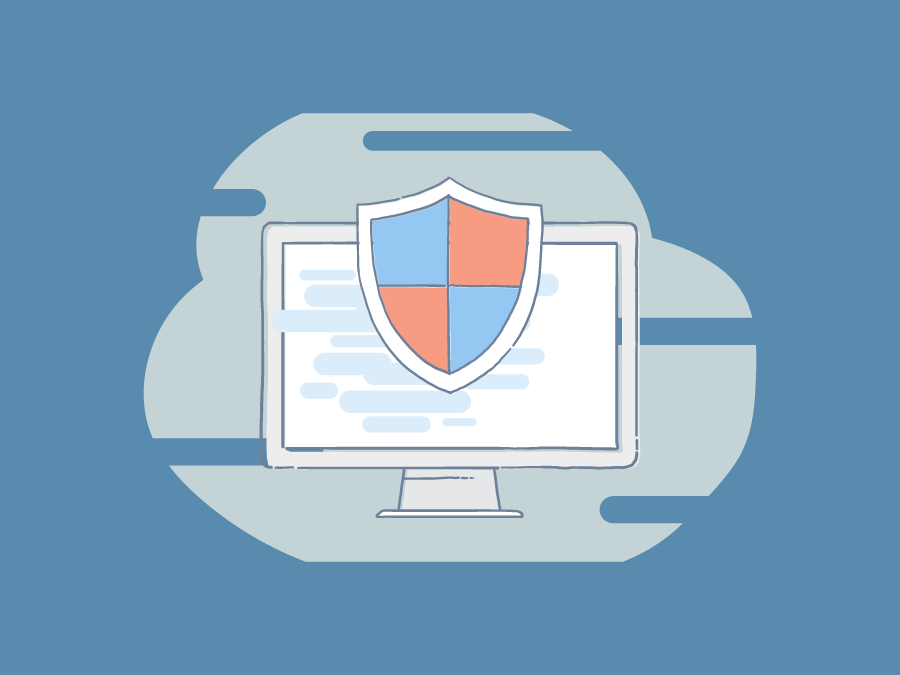 Neighbor Report Opt Out: Remove Your Personal Info
---
Don't put your online privacy at risk any further. Our software identifies and removes your personal info (email address, phone numbers, relatives, voter records, etc.) from over 50 of the most prolific data broker websites. Get started with a free privacy scan to see where your data is exposed. 
Neighbor.report is a website that allows users to post information about their neighbors and neighborhood. One of its primary purposes is to give people the opportunity to share things that are going on in the neighborhood to better inform current and potential community members.  Their company tagline boasts: "The best place to say thanks to neighbors or complain about their inappropriate activity."
As you can imagine, most people will prefer to not have their details shared online in this manner. User's can also look up anyone's address, phone number, property records, etc. For this reason, it's important that you remove your information from Neighbor Report in order to better safeguard your personal data.

The Neighbor Report Opt-Out Process: Step-by-Step
1. Go to the Neighbor Report website.
To commence the neighbor report opt-out process, provide your name, phone number or residential address. Click "Go!" to start the search

2. Scroll through the search results and identify the record that contains your info. 

3. Copy the link associated with your record.

4. Go back to the homepage and scroll down to the footer. Under "Legal", click the lick that says "Opt-out or Report a Violation".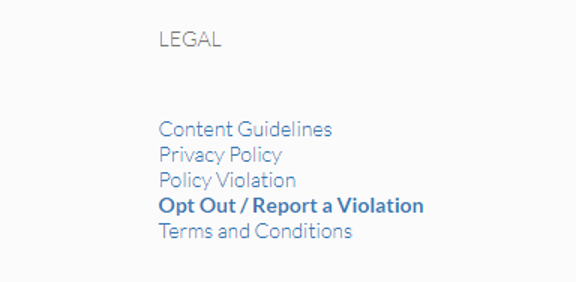 5. Complete the full opt-out form, including your name, email, the link associated with your record, and your residential address.
You must also select a reason for why you wish to have the information removed from the website.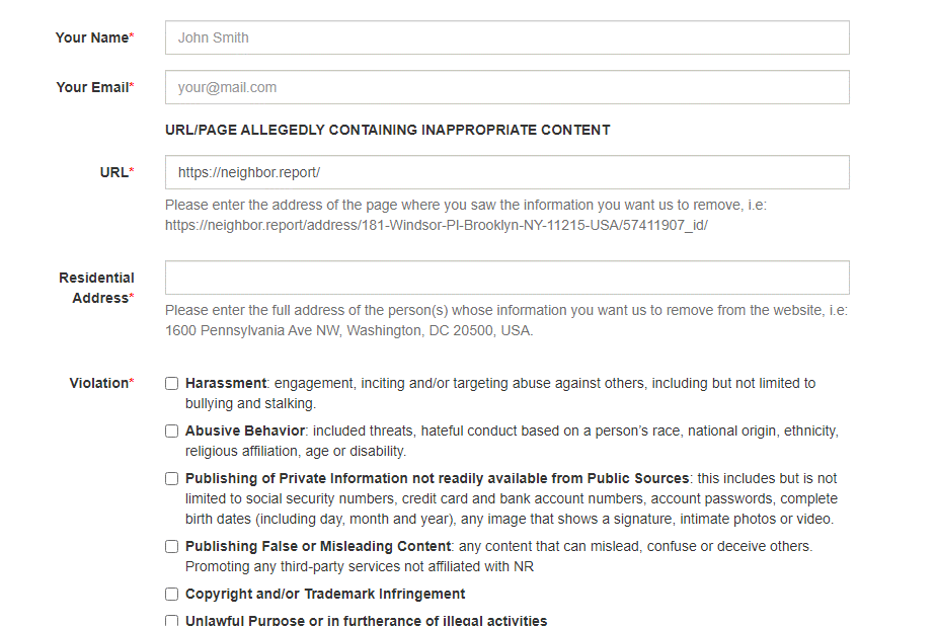 6. Click the red "Remove" button next to any info you want removed.
There may be more than one pieces of info. Once complete, click "Apply" to officially submit the opt-out request. 


7. The success message that confirms your information has successfully been removed from the neighbor report website.