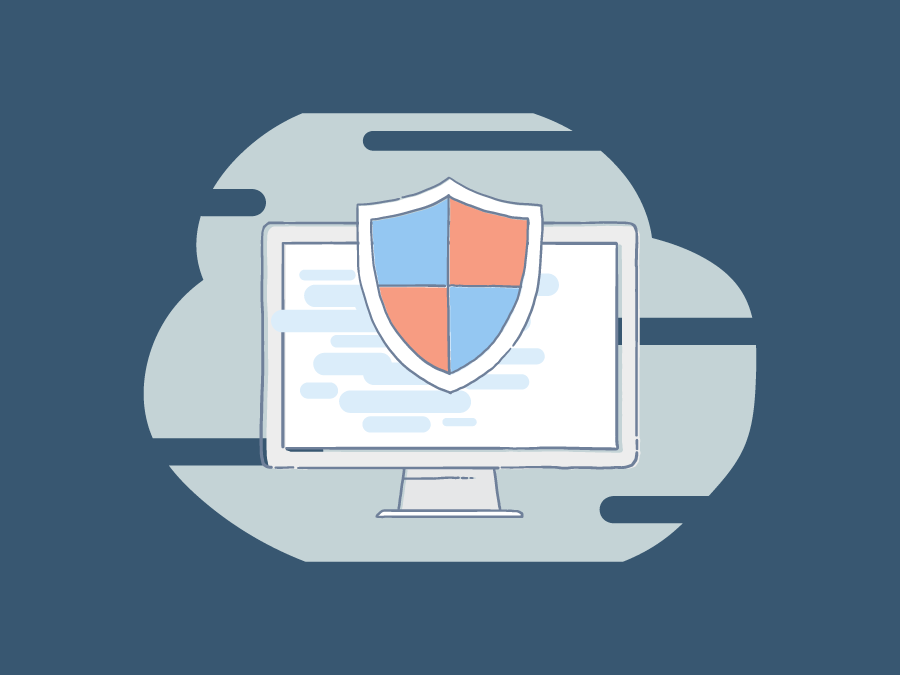 InfoTracer opt out – Remove your personal info
---
Take the next step in protecting your online privacy: Our tool quickly identifies and removes your information from 50+ of the most common data brokers that are exposing it online. Get your free scan here.
InfoTracer is a website that lets you find people or discover information about others. This includes addresses, email addresses, phone numbers, license plates and more. There are more than 2 billion records available from InfoTracer. You can also search for arrest, bankruptcy, birth, court, criminal, death, divorce, driving, marriage, police, property, or public records. It also includes asset searches, background checks, inmate searches, lien searches, mugshot searches, VI checks, username searches, warrant searches, and deep web scans.
Some of the searches from are free, while others are paid. There are rules on the website to follow, such as not stalking or discriminating, but it is impossible for the company to enforce these policies. As such, not everyone is comfortable having this information about themselves readily available, which is why InfoTracer makes it possible to opt out.
InfoTracer Opt Out Process
The following steps will let you complete the InfoTracer opt out process manually.
1. Start by visiting https://infotracer.com/optout/.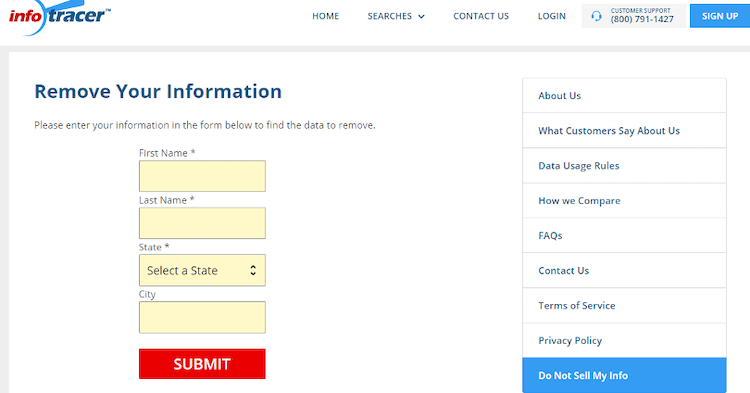 2. Enter your first and last name and your city and state. Then, click submit.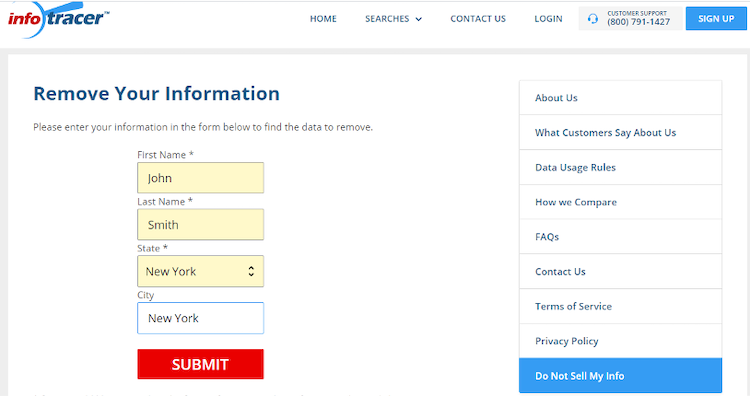 3. Find your entry in the list that appears.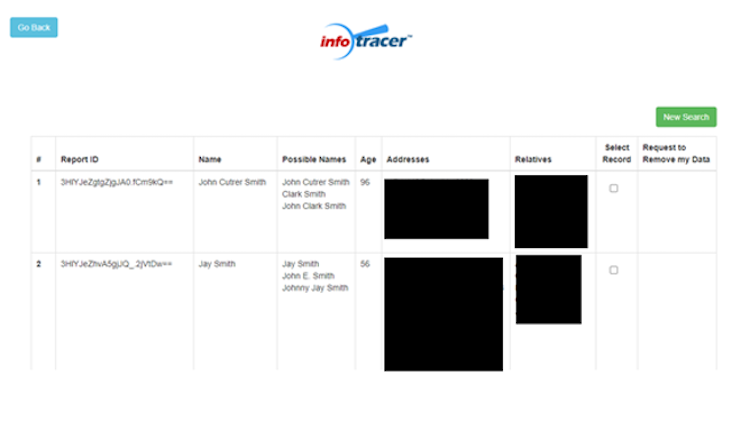 4. Click the box in "Select Record" on your entry, then click "Remove Data."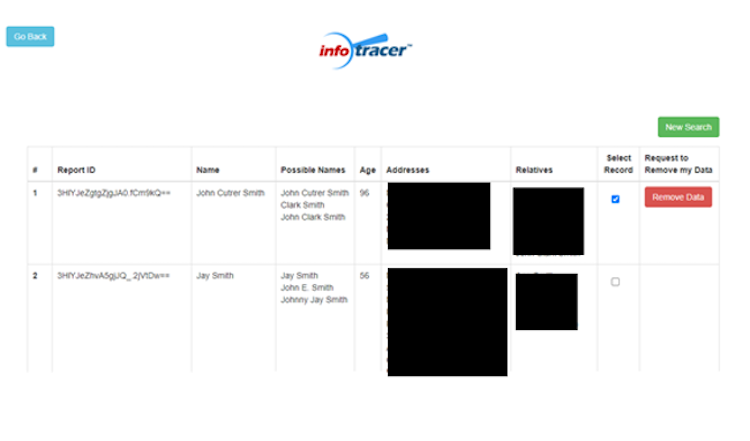 5. Fill out the form. You must submit an email address and check the captcha.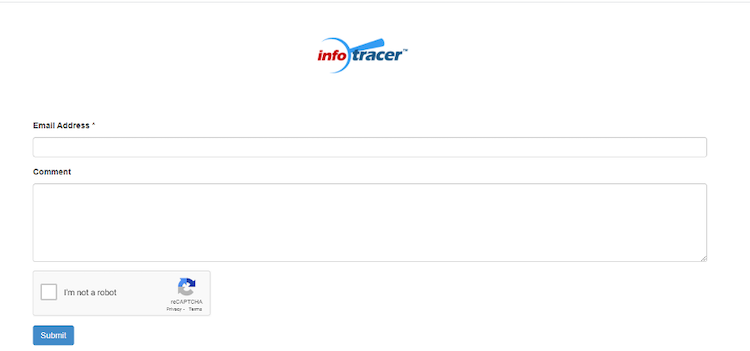 6. Go to your email account. You will see an email from InfoTracer.
Click the link within the email to finish the InfoTracer opt out process. You will get a notification that your request is being processed. It can take some time for the information to be completely removed from their website.