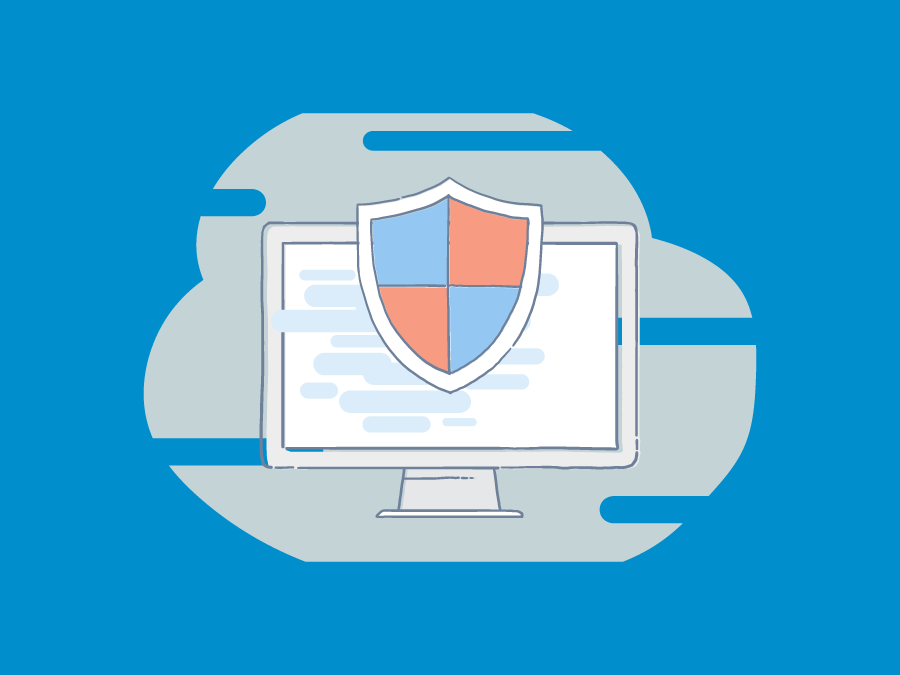 IDtrue opt out: Remove your personal information
---
Protect your online privacy today: Our Protect Private info tool removes your personal details (name, age, addresses, relatives, and more) from the most common data brokers that are posting it online. Get started now.
ID True is an online, searchable database that collects personal info from various sources. It's important to have this data removed from the public eye for both security purposes and to better protect your privacy on the web.
Some of the data that's collected includes criminal records, contact info, marriage records, and demographic data. They also provide background check services for a fee, which provides users access to more in-depth data.
Instructions for opting out of IDtrue.com
In order to manually remove your info, you must follow these instructions: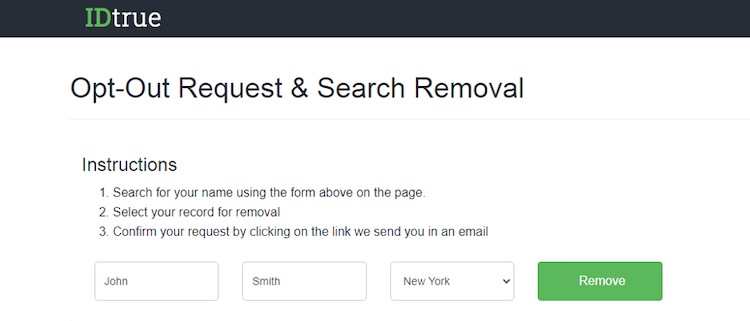 2. Once you identify your listing, verify that it is indeed your data by clicking the "This is me" button.

3. Confirm your information and  provide your email address.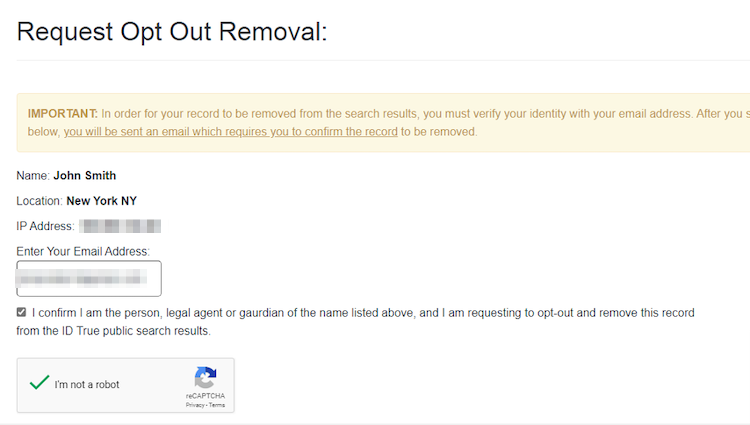 4. Complete the CAPTCHA to prove that you are indeed human, not a robot, and click on the request Opt-Out tab.
5. At this point, you will get a verification link sent from IDTrue to the email address provided.

6. Click the link. You will receive a message that the IDTrue.com opt-out process was successful.

This completes the opt-out process. It can take some time for the listing to be completely removed from the website. Check back in a few days to ensure the information has been completely removed. The information can be reposted again, so keep an eye on IDtrue and other data broker websites.