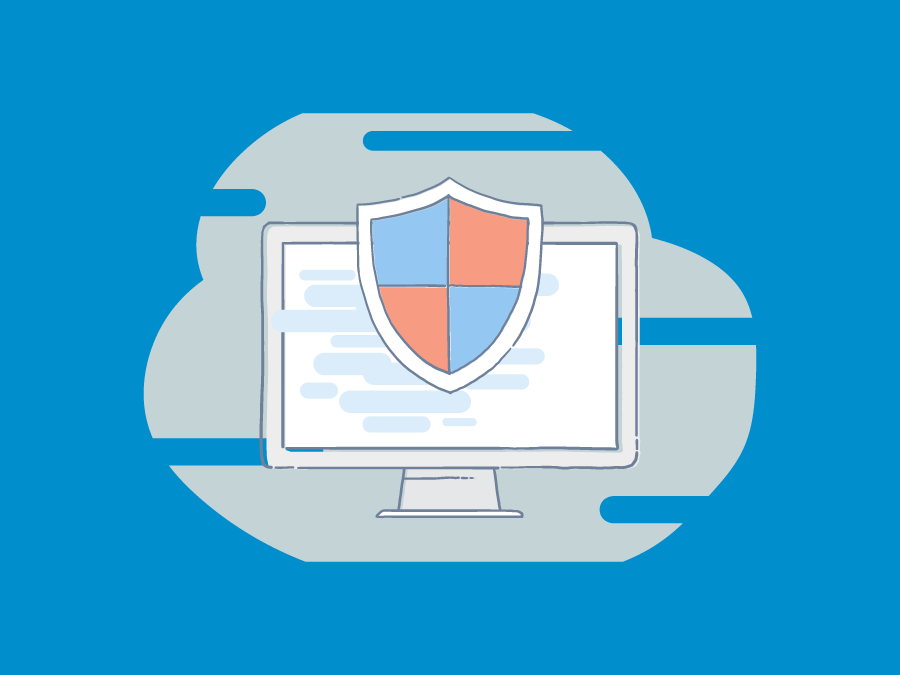 Golookup Opt Out: Remove Your Info
---
Protect your personal data. Use our tool to quickly find and remove your information from 50+ of the most prolific data brokers. Get a free scan to see which websites have your information. 
Golookup.com is a data broker that allows its users to search a number of different databases. This includes people search, phone number search, arrest records, mugshot records, property records, and even a Golookup unclaimed money database.
The site offers a lot of personal information upfront for free with the option to purchase a detailed background check. Removing your details is an important step towards better protecting yourself online.
We outlined two separate Golookup opt put processes below: how to remove your info from the general database how well as how to specifically remove a mugshot.

How to Opt Out of Golookup.com's People Search Database
Below is how to remove your personal information from Golookup's general website.

2. Go to the footer and click "Opt Out."

3. Complete the Opt Out form, including name, phone number, email, mailing address, and date of birth. Solve the reCAPTCHA and click "Submit."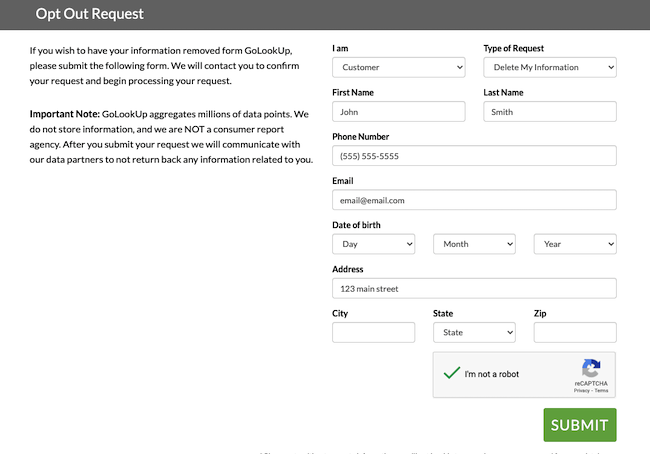 4. Golookup will process your request. Golookup will reach out if it requires additional information.

Check back in a few days to confirm the information has been removed from the website. In the event it hasn't, follow up with Golookup directly.
Opt Out of Golookup.com's Mugshot Database
In addition to general information, Golookup offers a Mugshot search portal to find any mugshots associated with an individual. If there is a mugshot showing up for your name on Golookup, the site offers a separate removal process. Follow these steps:

2. Enter your first name, last name, and state. Then click "Search."

3. Wait for the search to complete and Golookup to "Unlock the records."

4. Find your information from the list of results. Click "Access Report."

5. Confirm you are 18 years of age or older and a resident of the US.

6. Confirm you will not harass any individuals found on the site and/or use the information for employment screening purposes.

7. Click "I agree" to accept Golookup's guidelines regarding credit reporting and the FCRA.

8. Go to the footer of the webpage and click "Mugshot Opt Out."

9. Create an account to access the report. Copy the URL of the report to your clipboard.

10. Paste the copied URL into the appropriate form field. Enter your name, email, and a reason for requesting the removal. Click "Submit."

11. Golookup will process the request and follow up with any additional required steps.

Once your information has been removed from Golookup, it's critical that you remove it from other data brokers. We created an easy-to-use online tool that finds and removes your info from 50+ of the most popular sites. Give it a try with a free scan.