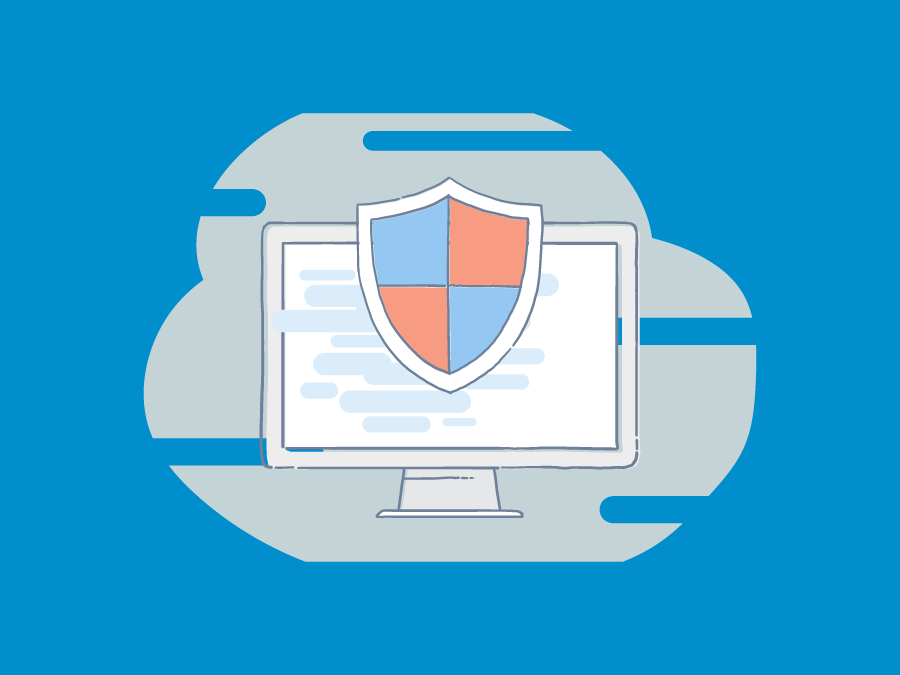 Courtrecords.org Opt Out: Remove Your Personal Info
---
Protect your online privacy. Our easy-to-use software automatically identifies and removes your information from 50 of the most popular data brokers. This ensures your email, phone number, mailing address, and other sensitive information doesn't fall into the wrong hands. Get started with a free scan to see where your info is exposed.
CourtRecords.org is a directory website that provides access to public records from the United States Court System. It follows the Freedom of Information Act, a law that allows citizens to view documents, files, and records created by the government. The available court records include civil court records, criminal court records, traffic court records, and family court records, with more than 350 million court records.
While such convenient access to court records is reassuring for some people, not everyone wants their information readily available online. This is particularly true when such a small piece of information can have a significant impact on your life, such as your job or housing. As such, there is a CourtRecords.org opt out method that will remove you from the system.

How to Opt Out of CourtRecords.org
To manually opt out of courtrecords.org, follow the steps we outlined below.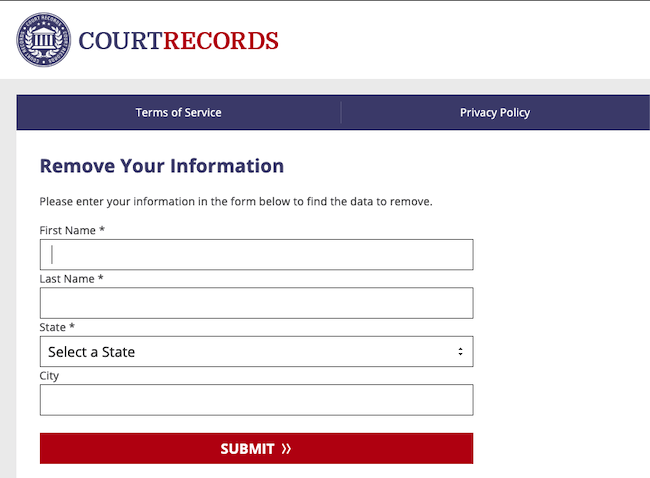 2. Fill out your first name, last name, city, and state on the opt out form. Then click "submit".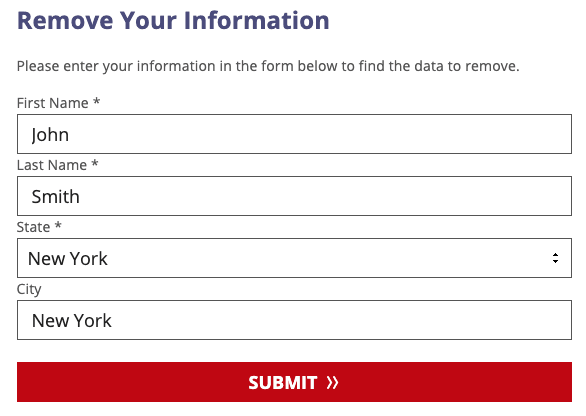 3. A list of search results will populate. Go through them until you identify the result that contains your personal info.

4. Once you identify your listing, check the box in the column labeled "Select record". Then click the button to the right that says, "Remove data".

5. Provide your email address, solve the reCAPTCHA, and click "Submit". You can provide a comment but it is not required in order to submit the form.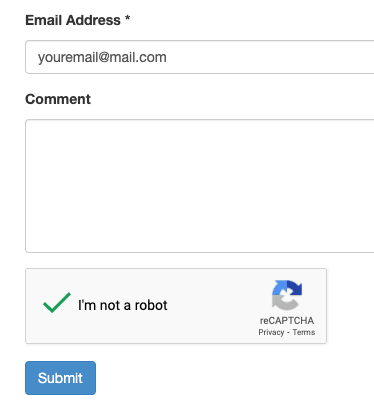 6. Check the email address you provided for a verification email.

7. Click the confirmation link in the email to officially submit the removal request.

8. Wait 2-15 business days for complete removal.
Courtrecords.com states in their frequently asked questions that it can take a few days to a few weeks to review your opt out request and removal your info from their database. Check back in a few week and verify that they have taken your information down. If that's not the case, follow up with their support team.
Reminder, the process we outlined above only applies to removing your data from Courtrecords.org. Your info is still on a number of other data brokers. If you're not using a software like BrandYourself to automatically find and remove the info, then you will need to go to each site individually and follow their opt out process.