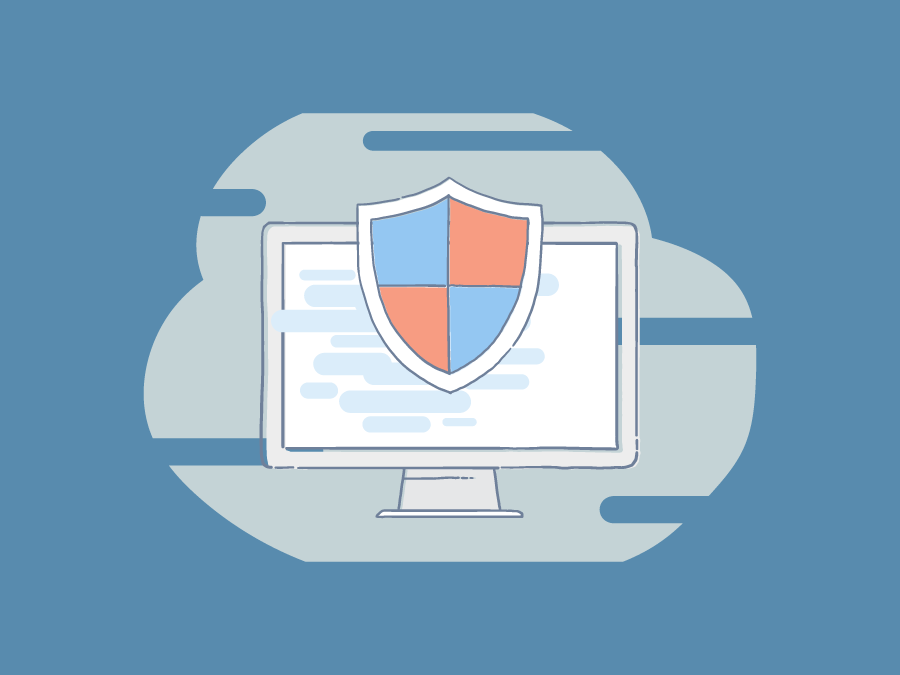 Backgroundalert.com Opt Out: Remove Your Info
---
Protect your digital privacy. We developed an easy-to-use software that quickly identifies and removes your private information from over 50 popular data brokers. See which sites have your information in minutes with a free scan. 
The website Backgroundalert.com provides comprehensive info on a range of individuals. It maintains up-to-date records on personal info, address history, criminal records, marriage & divorce records, licenses, related persons, and more. They offer a lot of information for free and the option to pay for in-depth background reports.
Removing your information is an important step towards better protecting yourself online from identity theft, telemarketers, scammers, and more.

How to opt out of Backgroundalert.com
We outlined each step of the backgroundalert.com opt out process below.

2. Scroll to the footer of the page. Click the link "Remove my info".

3. Input your first name, last name, and state into the opt out form. Then click "Search".

4. Sift through search results until you find the listing with your name. Once you locate the result, click "That's me".

5. Provide a valid email address. A confirmation link will be sent to the email address with a verification link that you must click.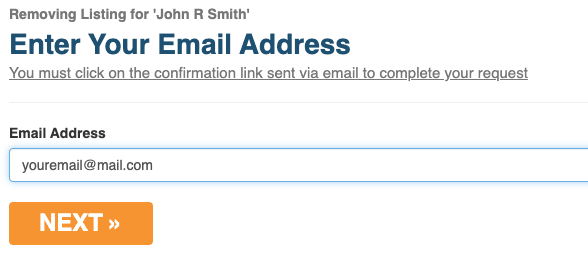 6. Backgroundalerts.com requires that you confirm your identity with a copy of a valid ID.
There are 3 ways you can submit your ID:
Upload an image: Snap a photo of your ID. Then upload directly to Backgroundalert.com
Fax a copy to: (866) 617-7757
Mail a copy to:
BackgroundAlert.com
6420 Wilshire Blvd., Suite 1040
Los Angeles, CA 90048
attn: Opt Out Request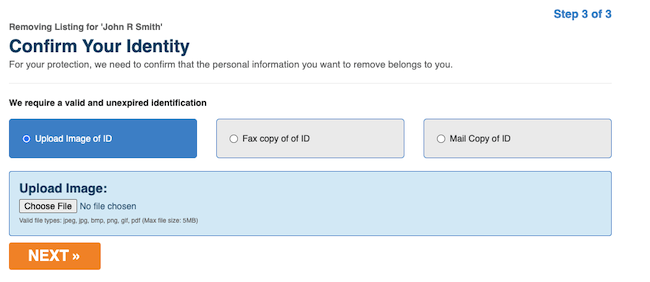 It can take Backgroundalert.com up to 2 weeks to review the request and properly remove the information from the website. Check back in a few weeks and confirm your info is taken down. If it is still up, contact them directly.
This only removes your info from Backgroundalert.com. Your info is on a number of other data brokers, each with their own removal procedures. Research and go through each site's opt out process. Or you can use an automated software to handle the removals for you.