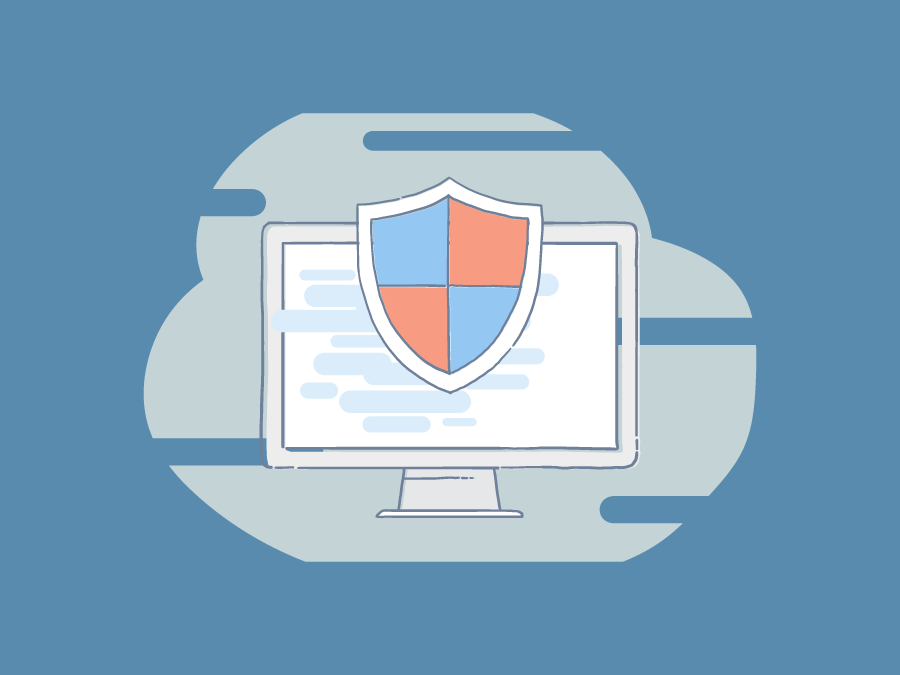 Ancestry.com Opt Out: How to Remove Your Personal Info
---
Protect your privacy online: Our tool automatically identifies which data brokers are exposing your information online and opts you out of them. This is a crucial step in safeguarding your identity. Get a free scan to see where your info is exposed.
Ancestry.com is a popular website that aims to help people track genealogy and family history. As part of that genealogy research, it provides access to historical and modern records related to marriage, birth, death, censuses, voter lists, military, immigration, travel, school, church, directory, tax, criminal, will, land, and other records.
They offer a number of products and services including family tree mapping and their incredibly popular DNA testing.
While these resources are useful for those interested in their family history, others have privacy concerns and would prefer to complete an Ancestry.com opt out process to remove their information from public access. As such, there is a simple method of opting out of having your information displayed on Ancestry.com.

Opt Out from Ancestry.com: Step-by-Step Instructions 
The following steps let you easily complete an Ancestry opt out. Just keep in mind that you need an Ancestry account in order to opt-out.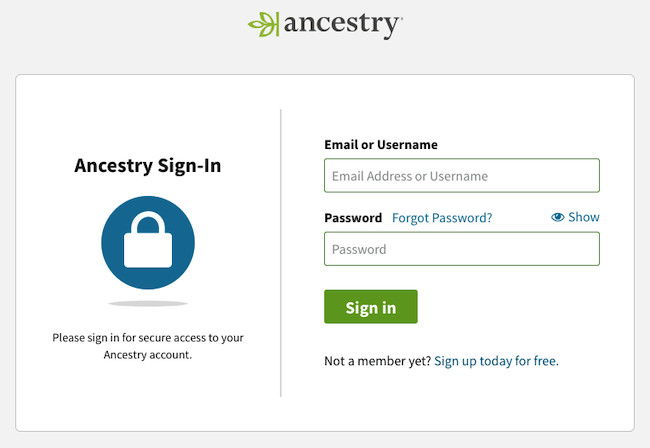 Step 2: Verify your password and click "Continue".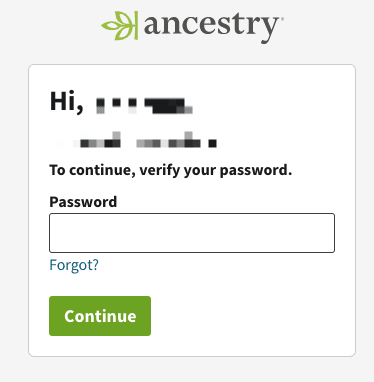 Step 3: Before proceeding, a warning dialogue box will ask that you verify you wish to proceed with the account deletion request. 
Click "Next step" to confirm and move on to the next phase of the process.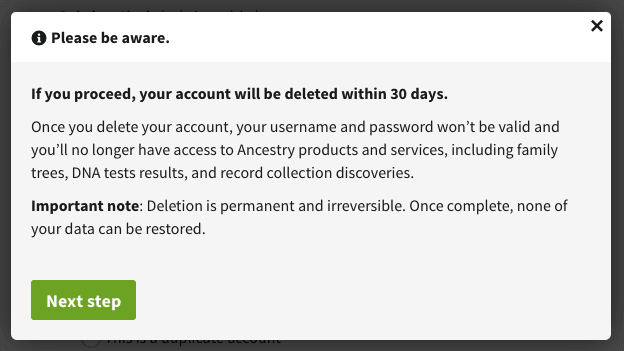 Step 4: Select a reason for why you wish to delete your account. Then click "next step". 
From here you also have the option to download your data to see which information they have retained on you. If you prefer to not delete your account, you do have the option to downgrade to a free subscription as well.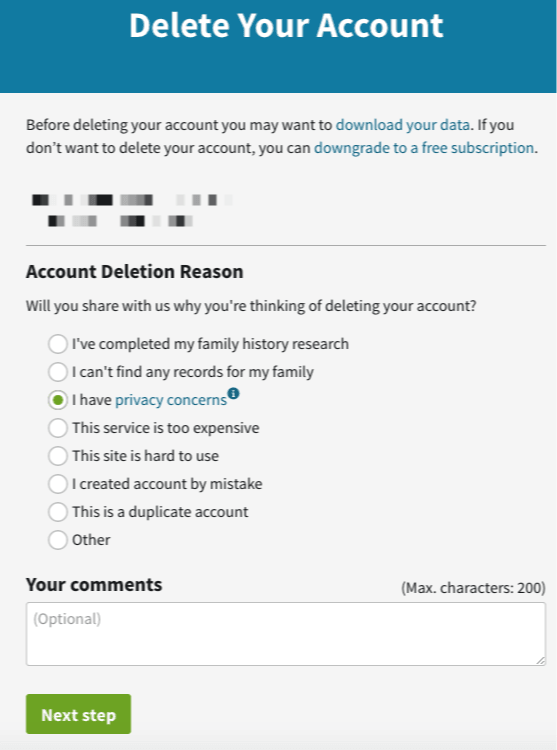 Step 5: Head to the email associated with your Ancestry account and check for an email with a verification code. 
Copy the code to your clipboard.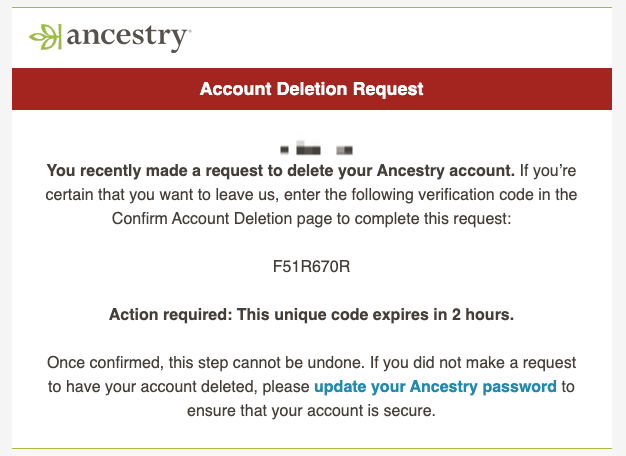 Step 6: Paste the verification code into the supplied field and click "Delete account".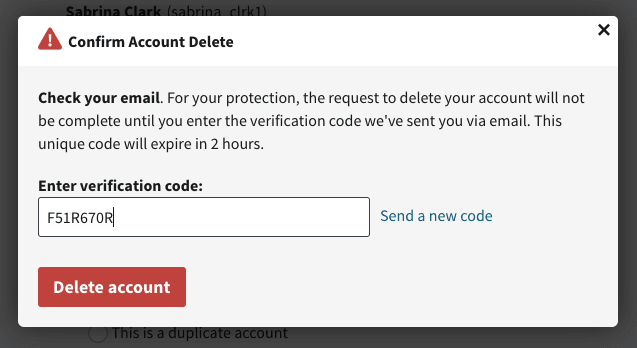 Step 7: A confirmation email will be sent to verify the deletion request has been submitted.
The Ancestry opt out process is complete. It can take up to 30 days for your account to be completely deleted and your information to be removed from their database. At this point, your login credentials will no longer work and you will not have access to any Ancestry.com products including family trees, DNA test results, and record collection discoveries.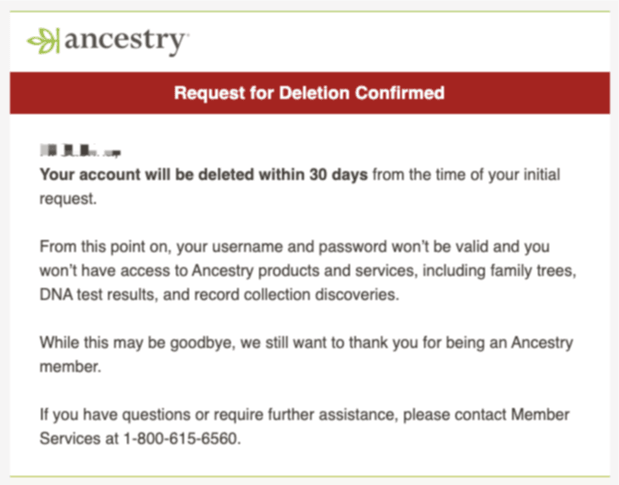 Keep in mind that your information is elsewhere on the web. If you do not use our tool to automatically identify and remove your information for you, then it's imperative that you are diligent about doing it yourself. This means researching and opting out of data brokers individually.