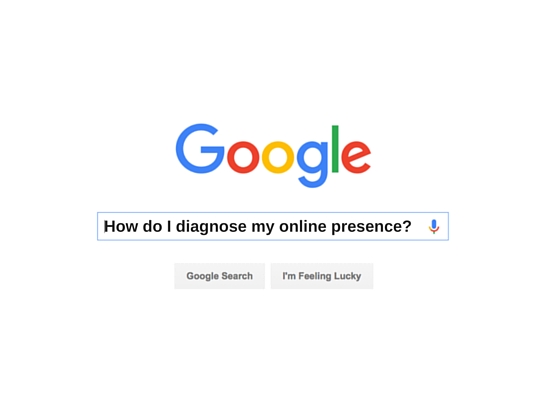 The Beginner's Guide to Taking Control of Your Online Presence
---
About This Series
BrandYourself is the go-to destination for people looking to monitor, enhance and protect their online presence. Whether you decide to use our free DIY tool or explore our managed services, we are here to assist you in creating a personal brand that truly reflects who you are. Through a combination of SEO tactics and branding techniques we want to empower you to take control of your online presence.
Every day there are over 3.5 billion searches on Google and more than 75% of job recruiters are required to do a Google pre-screen of potential employees before hiring. Those numbers are kind of staggering when you think about it.
Even if you've never Googled yourself, someone else has. With that in mind, it's your responsibility to make the first (digital) impression a good one. The Beginner's Guide to Taking Control of Your Google Results is a 5 part series that walks you through everything you need to know in order to create a positive online reputation that you can manage and control. But before you start building websites and social media profiles, let's start with the basics and diagnose your ranking.
To do this, follow the steps below, or sign up for our free DIY tool, which will do this for you.
---
Part 1: Diagnose Your Online Presence in 3 Easy Steps
1. Google Yourself
The very first thing you need to do is to go to Google and type your name into the search bar, but a few notes about that:
Sign out of your Google Account : Regardless of what browser you are using, make sure that you have signed out of your personal Google Account, cleared your browsing history, cache and cookies. Or open an incognito window if you can. The purpose of this is to get results that are as unbiased as possible, since Google alters result rankings depending on who is searching and where that user is located.

Use your professional name : When first diagnosing your Google results, make sure that you are typing in the name that other people will use when they search for you. Are you most concerned about potential employers? If so, use the professional name listed on your CV. Did you recently acquire a hyphenated last name? If so, it's time to find out what's out there related to your new name. Consistency is important, so when you use your name on a business card, online or really anywhere, make things easy for yourself and use the same name. Think of this name as the center of your reputation online. *If you go by multiple names, follow steps 1 through 3 for each one.
2. Diagnose the First Three Pages of Results
Once you have Googled yourself, it's time to take a hard look at your results. Evaluate these results to see just what kind of information is out there about you. Which category listed below best describes your results?
***Pro Tip : While many people think that the first page is the most important, it's critical to see what kinds of properties are populating the second and third pages too. If you control any of the properties listed there, you can use that your advantage in months to come.
Negative : As you probably know, this is the worst category to be in because one or more negative results are representing you. In today's world of social networking and anonymous sharing, bad search results happen to good people all the time. It is disturbingly easy to have your reputation tarnished. It takes only one status update, tagged photo or blog post from a disgruntled former employee to put you in this category.

That's Not Me! : This category is reserved for results that are dominated by someone else (or multiple people) with the same name. This scenario blocks others from finding out relevant or accurate information about you! In a worst case scenario, users might mistake you for someone else. This happened to our Co-founder Pete who couldn't get a job in college because he was being mistaken for an ex-con.

Positive and Relevant : This is the gold standard. Ideally you want the results associated with your name to be well-branded, relevant and positive content about you. If this is the case, take a bow. But remember that maintaining this takes work, so continue to be consistent about actively maintaining your social media profiles and websites.
3. Make a Plan
Now that you know where you stand, it's time to come up with a plan. Regardless of your diagnosis, you need to be proactive to improve or maintain your online presence. Below are some suggestions for your next steps, based on your current situation.
You Have No Web Presence, and No Content : The first thing you need to do is build up your online presence. If you don't have any positive content,  then there is no way for it to show up on your first page. Start your plan of action by reading our article about building your foundational presence for Google.

You Have Negative Results That are Damaging Your Reputation : Maybe there is something out there that is unflattering and untrue about you, or perhaps you're also being mistaken for an ex-con (Pete feels for you). In this particular case, we advise that you read through the entirety of our series. Make sure to pay close attention to our article on emergency tactics, which takes you through the most effective ways to get unwanted content off the first page and dispels the myths out there about fixing your search results.

You Have Specific Content You Want to Push Higher : You might already have a personal website, a LinkedIn profile, or other content you want people to find, but they just aren't  showing up very high in search results. You need to read up on the principles behind personal search engine optimization and start using advanced tactics .
Now What?
It's up to you to kick off your newly developed plan. You spend a lot of time building your reputation in real life—you work hard, treat others well and show up on time. Apply that same discipline to your online presence! The rest of this series covers everything from the basics to advanced tactics for enhancing your online presence.
Check out the entire series:
If you're finding this series helpful, you might be interested in signing up for BrandYourself's reputation management tool for free. It helps to monitor, enhance and protect your online presence.