Personal Branding for Real Estate Investors
---
What differentiates your personal brand from your company's brand?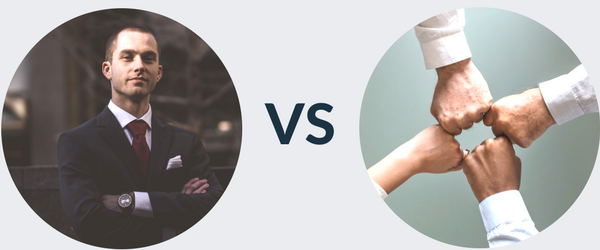 As a real estate investor, your focus is on your work. So it may seem like a waste of time or even redundant to develop your own personal brand – especially if you already have a profile on your company's website. Unfortunately, by ignoring your personal brand, you're leaving countless opportunities on the table.
Your network and your reputation are two of your most valuable assets; successful personal branding enhances both. And this is true for both established real estate investors like Donald Bren and up-and-comers like Kate Rumson. To learn more about their branding strategies skip ahead to the section, "Examples of personal brands from successful real estate investors". To learn more about the real estate market, download the podcast Kurt Uhlir: 10x Your Marketing & Scale Big for the real estate marketing tips.
By revealing the individual behind the business, you showcase your accomplishments, highlight your knowledge, directly engage in your industry all while appearing accessible. Insight into who you are as a person engenders trust with potential clients, buyers, partners – and anyone else who looks you up. By curating your own polished personal brand, you make your business look great too!
Why your personal brand is important as a real estate investor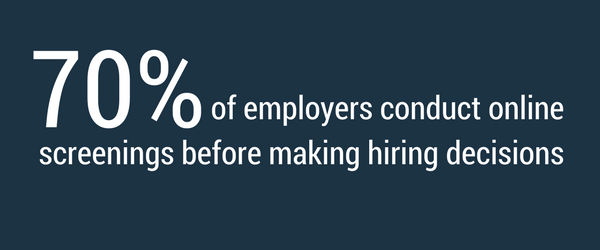 As per this new idx reviews, personal branding is important for everyone. 70% of employers conduct online screenings before making hiring decisions – and that's just employers. Potential clients, partners, customers, etc are doing their due diligence with online search tools to determine whether or not they will work with an individual or a business. As a real estate investor, personal branding should be part of a winning marketing strategy that advances your career and actively grows your business.
As a real estate investor, not only should you be aware of the history, trends and current dialogue in your industry, but you should also be highly tuned in to the local markets that you serve. Personal branding lets you do all of this. As a real estate investor, you have to do more than just the research and work of purchasing, improving, managing and selling properties. You need to show your credible track-record while you continue to develop mutually beneficial relationships within the industry.
A strong personal brand lets you connect with allies and opportunities that ultimately turn into deals that continue to build your business. An effective personal brand not only lets people into who you are as a person, but it shows your credibility and accessibility. Your unique voice should differentiate you from your competition.
What is the objective of your personal brand?
Your personal brand is important as a real estate investor for the reasons mentioned above and more. But as the architect of your personal brand, you get to decide what to prioritize as the most important. That can be a little bit overwhelming, so just start writing.
While personal branding doesn't have to be a back-breaking endeavor, it will require some time and thought, so what is it that you want to get out of it the most? Try to be specific. Have you dedicated your career to rehabs and now you want to get into wholesale properties? Your personal brand should be committed to this new transition in your career.
If you've done long-term buy and holds for your whole career, that's fine too – maybe you're starting to look into new geographic locations and you want your personal brand to help. Whatever it is that you currently do as a real estate investor (or hope to do), your personal brand should reflect that. Make it very clear to yourself upfront what your primary objectives are with your personal brand. This will make it easier to come up with the most effective strategies for connecting with your audience.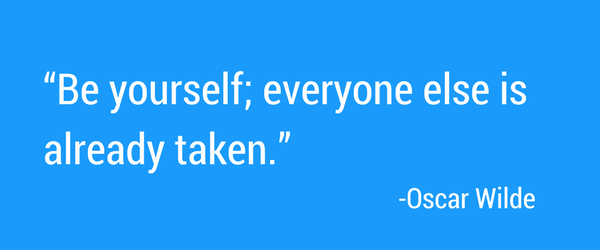 Your personal brand is important as a real estate investor for the reasons mentioned above and more. But as the architect of your personal brand, you get to decide what to prioritize as the most important. That can be a little bit overwhelming, so just start writing,  Bruce Myer Longboat Key Real Estate is the perfect example of a solid real estate brand.
After you've identified what you do and who this speaks to, start thinking about what it is that makes you different from your competitors. Your past experiences, interests, hobbies, personal story make you unique. Don't try to shoe-horn yourself into the mold of someone else who is successful in your industry. Instead, hone in on what makes you special and figure out how that can translate into your personal brand. And feel free to borrow strategies from other visible professionals – if that aligns with who you are and your goals.
If the objective of your brand is to enhance your business prospects, you need to show people what makes you different from the 20 other real estate investors that came up during their Google search. Being true to your own voice and experience is the best way to accomplish this.
We've included a few more questions to ask yourself in the "How to build your personal brand" section below.
How to build your personal brand as a real estate investor
When it comes to actually building your personal brand, we suggest that you approach it in 3 phases instead of trying to do everything all at once. Try to remember that this is an ongoing process, so take a deep breath and focus on building a strong foundation.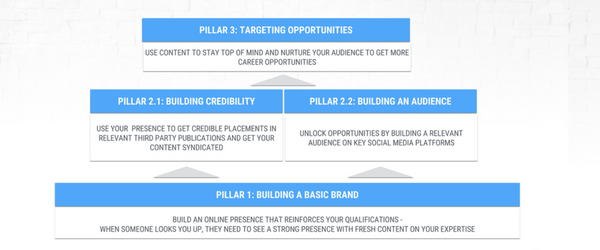 Pillar 1: Building a basic brand
Before you can reap the benefits of a strong personal brand that generates opportunities or helps raise funds, you need to start with an effective foundation. That means that you need to run some diagnostics on your current reputation, define the brand you want to build, and then start optimizing your properties. To break it down a bit farther, we recommend that you start with the following in Phase 1:
Audit your search results: Whether you opt to use software or undergo the process manually, you need to know what's out there. What are the first 100 search results that people find when they look you up online? Start by searching your name on Google in an incognito window. How many search results that show up on the first three pages are actually relevant to the work you're doing? Are these results actually enhancing your professional opportunities? Take note. But also make sure to identify search results that are not you, irrelevant, damaging, or too personal. Feel free to do a few searches that include your name and other keywords like [the name of your company], [your location] or ["real estate investor" or your current title].
Define yourself and your personal brand: You've already started thinking about what it is that makes you different from your competitors, and what your goals are when it comes to building your personal brand. But now it's time to get even more specific and strategic.

Start with some of the following questions:

What are you most passionate about in life?
What niches interest you the most in all of the work that you've done?
What areas are you interested in exploring that you haven't yet within your industry?
What have been your most successful investments to date? What made them so successful (in addition to ROI)?
What were you most excited about when you first started in the industry?
There are about a million more questions that you could ask yourself as you try to figure out the core of your personal brand. If you're getting stuck, check out our tips on writing your personal mission statement to really get at the center of who you are and what you want to project with your personal brand online.
Clean up any content that doesn't fit your desired image: Once you've identified all of the search results that don't fit with the brand that you're trying to build, remove them! Common red flags that deter people from working with you include: content that suggests unprofessional behavior, unprofessional communication style, drinking or drug use, criminal behavior, polarizing views, sexually explicit content and violence, bullying or bigoted behavior. Take any steps that you can to delete this kind of content that you control. If you don't control the content, take a look at our suggestions for dealing with negative search results. BrandYourself's DIY reputation management software also lets you connect your social media accounts, then our SocialScan and Clean Image technologies automatically flag potentially damaging content.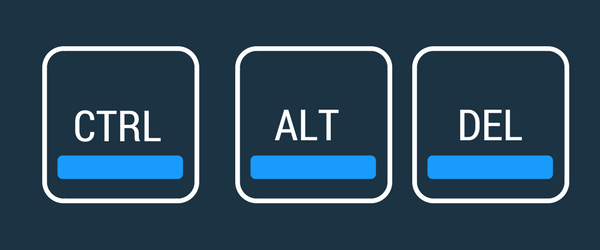 Build an online presence that reflects your brand and expertise: Start with creating and optimizing a personal website and high ranking social media profiles like Linkedin, Twitter, Facebook and Google plus. Once you've built and optimized these properties, focus on the ongoing strategy.
Follow a personal branding strategy and stick to timelines: Regardless of how much time you choose to devote to your personal brand, make sure that you always circle back to your priorities, and that your strategies support those overarching goals. Hold yourself accountable for regularly devoting time to the process. And give yourself time to see changes in search result rankings before giving up on a strategy.
Pillar 2: Building credibility & an audience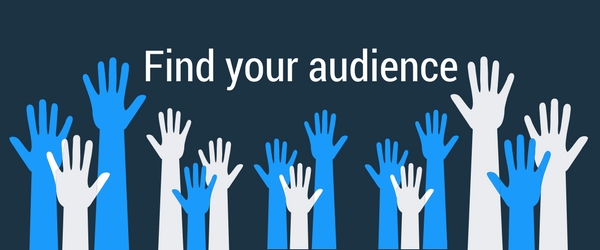 Optimizing your properties and creating content that you're proud of is only half of the battle when it comes to successful personal branding. You need to make sure that people actually find what you've published! In addition to the right audience finding you, once they do find you, your brand needs to be viewed as credible.
The easiest way to grow your audience (in addition to creating engaging and valuable content) is through exposure. Find third-party publications willing to publish your content, and do content exchanges with bloggers who have followers likely to be interested in what you have to say. Remember to track the content that you share, and review engagement. Try to recreate successes by keeping tabs of data associated with these posts and reverse engineering them.
In addition to getting your work in front of other established audiences, take a targeted approach in your own audience building. Really identify the gatekeepers in your industry, and figure out how to work with them or at least get noticed by them.
And don't forget to take advantage of your existing networks. Get active on building your social networks with people that you already know in real life. You likely have more support than you even realize. Pay particular attention to existing ties that you already have within the industry, as well as particularly influential people in their respective fields. Connecting with visible, credible people in your field not only opens up direct opportunities for you, but it makes you look good to your audience by association.
Pillar 3: Targeting Opportunities
As your audience and visibility grow, you'll start to notice more opportunities coming your way. We suggest that you consider these carefully as the right ones have the potential to further your overarching branding goals. From speaking gigs to partnerships, interviews and more, exposure from effective personal branding can create some serious momentum in your career.
Examples of personal brands from successful real estate investors
Donald Bren is perhaps one of the best known real estate investors in the US since he is the wealthiest as the Chairman and sole owner of the Irvine Company. Bren's been active in the industry for decades – even before Google searches were ubiquitous. Even so, he has a well-managed personal brand if you look him up online.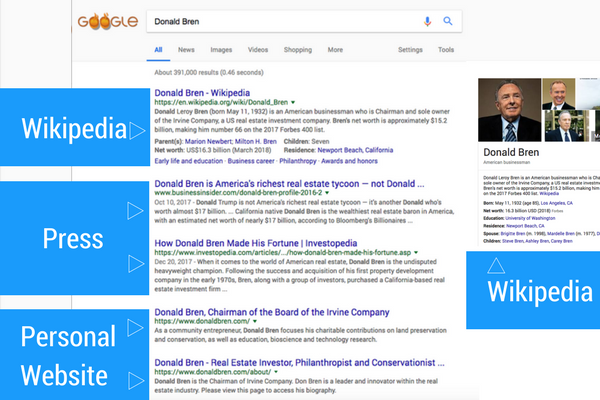 Donald Bren's first page of search results also features an informative Wikipedia page, positive press mentions, links to his company site and third-party thought leadership features.
And if you take a look at Bren's top-ranked personal website, you'll find tons of useful information about him including causes he cares about, a thorough bio and news.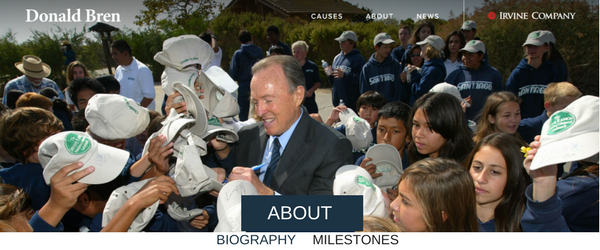 This is the kind of well-curated search results page and personal website that we would expect for such a high-profile individual. This also mimics the kind of work that our in-house managed services team provides for highly-visible clients.
In terms of real estate investors who are starting to make a name for themselves, consider someone like Kate Rumson. Kate is an interior designer, real estate developer, real estate investor and construction expert. She also has recently started to actively manage a personal brand that is distinct from her professional brand, "The Real Houses".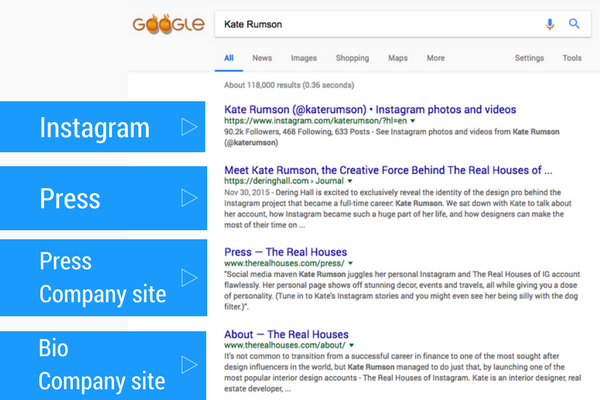 While there is overlap in the aesthetic (and location) of the two brands, Kate is clearly putting in the time to curate her own personal brand.
Kate's personal Instagram has fewer followers than her real_houses_of_ig account, but it still acts as one more lead magnet to her business and lets fans connect with the human in charge of the beloved "Real Houses" Instagram account.
How to maintain your personal brand
Unfortunately, personal branding is not a one and done situation. You need to regularly ensure that the information about you online is current and relevant. You also need to demonstrate that you are involved with the current conversations within your industry online. That means that you should be tuned in to what's happening in real estate and sharing your thoughts when appropriate. If you don't keep your profiles up to date, this suggests that you're inaccessible, disconnected and/or uninformed. Stay current with your personal brand by budgeting time to refresh your website and social media profiles regularly.
Monitor search results for your name using software or a manual system. Most importantly, write thought pieces, comment on topics relevant to your markets, publish engaging images, videos and longer posts regularly. And regularly review data and engagement metrics attached to what it is that you're publishing. There's no reason to publish blindly once you've gathered some data.
Make sure that you identify the best way for people to contact you online, and come up with a system for reviewing and responding to requests.
Stay up-to-date with best practices in Search Engine Optimization, and always consider the user experience when updating site design and content.
How Brandyourself can help you build an effective personal brand
Successful personal branding for a real estate investor won't happen overnight, but we're happy to provide you with the information that you need to build this over time. At BrandYourself we offer DIY reputation management software as well as in-house managed services where we do the work for you. We understand how challenging this process can be, so please give us a call at (646)-863-8226 or schedule a complimentary consultation with a Reputation Advisor.