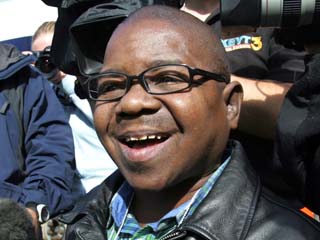 Brand Personality: How Gary Coleman Captured America
---
Just like people, all brands have personality. Personality comes in many shapes and sizes, and the recent deaths of Hollywood stars Dennis Hopper and Gary Coleman bring new meaning to this saying. Two famous actors, two completely opposite styles, yet one shared trait: strong, unique brand personality.
Creating a "Type"
In the world of Hollywood, being a "type" means being pigeonholed as a generic brand of actor. We hear this all the time–for instance, the "Vince Vaughn type" as the cocky, sarcastic joker, or the "Jude Law type" as the dashing, GQ-cover hunk. Generally, being compared to a generic type means that your brand doesn't stand out enough and can be classified by what other people are doing. Being your own original "type" is what separates actors from the stars. Look no further than Gary Coleman and Dennis Hopper, who both created completely original brand "types" for themselves.
Diff'rent Strokes, Diff'rent Personality
Gary Coleman was a fascinating personal brand case study. He rose to fame in the early 1980s as a child star on NBC sitcom "Diff'rent Strokes." Child stars come and go, but few have left their mark on the industry as Coleman did. Anchored by a beaming smile and a wildly popular catchphrase, the success of Gary Coleman's brand would help usher in Hollywood's biggest era for child actors. Stars such as Macaulay Culkin and Jonathan Taylor Thomas owe tremendous debts to Coleman's personal brand. He showed that young kid actors could hit it big, just by being cute and original.
Building a Sustainable Brand Identity
But what was it about Coleman that allowed his brand to survive for so long? After all, Gary Coleman has been a household name for decades, even though "Diff'rent Strokes" went off the air some 25 years ago. When you check out his filmography, you will realize that as an adult, Gary Coleman made a career off of cameo appearances and by simply being Gary Coleman. What a paradox: being famous for being famous! (Where's Paris Hilton at??) How did Coleman do this? By creating a sustainable brand identity. This means that in order to stay on the map, he had to construct an image that was completely unique and wholly marketable over time.
Recognizing Unique Brand Attributes
As he moved past child stardom, Gary Coleman became most well-known for his size. His small stature (he never grew past 4-foot-8 due to a kidney disorder) became the most immediately recognizable trait. Where some may have grown bitter and insulted, Coleman recognized his physical appearance as a marketable personal brand characteristic. He used it to his advantage, building his identity as Hollywood's most prominent small man. This allowed him to land cameo roles, shoot commercials, and remain a pop culture mainstay for decades.
Big Things Come in Small Packages
Truly, the Gary Coleman brand was larger than life: who else could run for governor of California and receive nearly as high a percentage of votes as Arianna Huffington? Gary Coleman effectively built his personality around being the child star that – literally – "never grew up." At the end of the day, he was true to himself and his kept brand personality relevant over time, providing Hollywood with a brand identity that no one else could. For that, we will always remember Gary Coleman. R.I.P., May 28 2010.
Create a Brand-Yourself.com Account to Manage Your Online Reputation!
Brand-Yourself.com is an award winning toolset that helps you proactively manage your online reputation and promote yourself across the social web. Create an account today to see how we can help you win new opportunities, jobs and clients online. It's easy and it's fun!