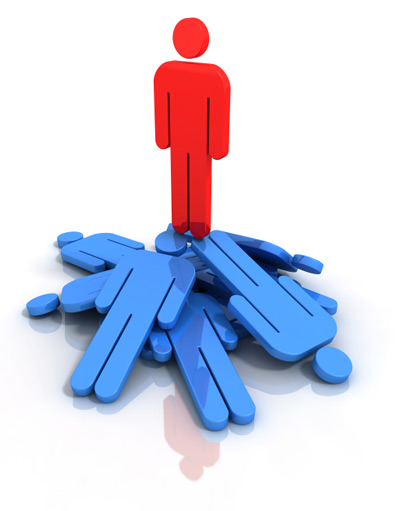 5 Ways to Show Your Personal Brand in Your Interviews
---
Here are five tips from four fellow career experts and me that I compiled to share with you on how to more effectively stand out in your interviews:
1) Brand Yourself: Be sure to have your personal brand and supporting pitch ready to communicate to your interviewer(s). Having a one-to-three-word personal brand and follow-up pitch not only makes you look more professional, but also makes you more memorable when answering questions like, "Tell me about yourself," and/or "Why should we pick you?" It provides you the opportunity to more concisely present your unique and differentiating value and more importantly to be remembered for it. Your interviewers aren't going to remember everything you say in your interview, but they are much more likely to remember a strongly communicated personal brand and how well everything else you said reinforced and supported it. – Chris Perry, CareerRocketeer.com
2) Come Prepared: Did you know that getting a job today is based on 70% presentation and only 30% skills and abilities? In order to help applicants stand out from the hundreds they are competing against for that ONE POSITION, I always coach my clients to a "First Impressions Binder" to the interview. This binder showcases your resume, awards, letters of recommendation, bio, any articles or white papers you have written and the research that you did on the prospective company. The binder with "view thru" cover allows you to slip a custom cover into the binder with the company's logo, your name, date, and person with which you are interviewing. It shows that you can focus on detail, you have supporting documentation and you did the research before showing up for the interview. – Angie Maizlish, WordsImpress.com
3) Make a Personal Connection: Interviewees need to connect with their interviewers in order to instill trust. There are three behaviors that can help interviewees instill trust almost instantly: (1) make eye contact and try to smile with your eyes, (2) be sincere and, if appropriate, offer a compliment you really mean about the company, why you want to work there, etc., and (3) be a person with whom a conversation is easy (i.e., even though you are possibly nervous, try to avoid looking overly anxious in your body language and speech). Remember that an interview is still a conversation, an interactive communication between two people. Trust is critical. – Paula Caligiuri, PaulaCaligiuri.com
4) Tell a Good Story: My tip is to use stories. Every human being, including hiring managers, loves a good story. People who tell good stories are memorable and compelling. So if the interviewer asks, "What is your greatest strength (or weakness)?" or "Why did you get into this line of work?", answer in the form of a short, one-minute-or-less, story. In fact, aim for three sentences. Sentence #1 is the set-up, usually a problem of some kind ("my company was losing money on inventory"). Sentence #2 is the action or what you did to solve the problem ("I designed a new system to track incoming and outgoing shipments"). Sentence #3 is the happy ending with you as hero ("after a year our inventory costs went down 50%"). Your story can be longer than three sentences, but strive for short! Practice your stories until you can tell them quickly and clearly. – Karen Burns, KarenBurnsWorkingGirl.com
5) Be Creative: When interviewing with multiple people from the same company separately, do not ask the same questions of each person. They will talk and it will look very unimaginative that you asked the same question as well looking like you can't think on your feet or make a connection with each individual interviewer. Make each interviewer feel special by asking specific questions to their position or what topic they are talking to you about. Also, come prepared with questions! Sounds basic but so many people don't do it! At the end of an interview if they ask you if you have any questions, that's still an interview question. Look smart by asking insightful questions. It will make you look like you are really processing what the interviewer has said and are internalizing this information to determine whether it's a good fit for you and them. – Jennifer Spencer, Spencer-Group.com
—
Chris Perry is a Gen Y Brand and Marketing Generator, a Career Search and Personal Branding Expert and the Founder of Career Rocketeer, the Career Search and Personal Branding Blog.