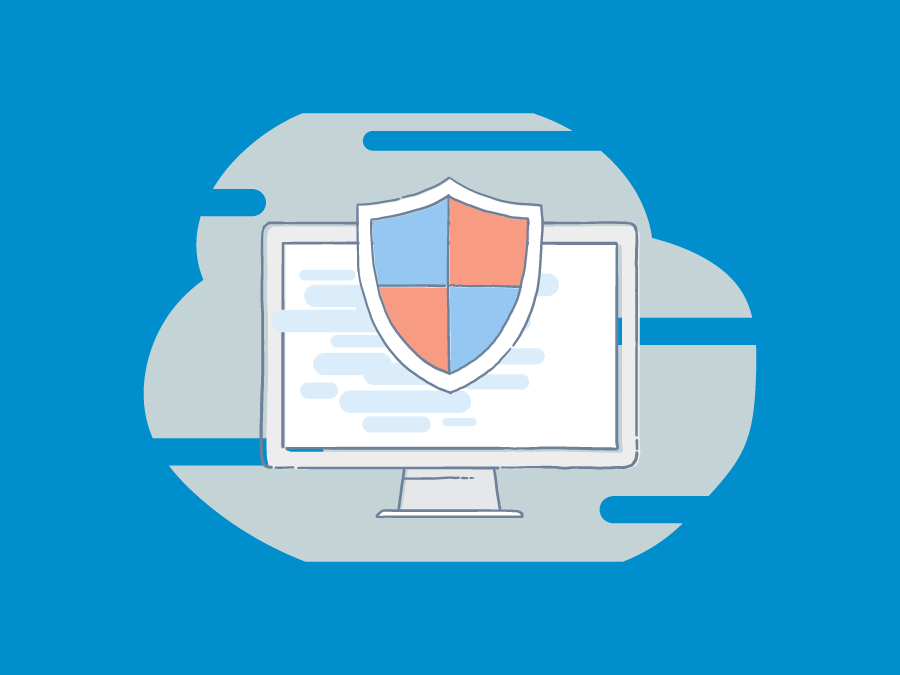 How To Remove A Picture Or Image From Google
---
So that nightmare that we've all had is now a part of your reality. It doesn't matter how it happened, but you need to find out how to remove a picture from Google ASAP. An image of you that is, at best, unflattering, and at worst, career-ending, popped up on the web. And anytime someone searches for you online, they're immediately met by this photo that discredits you.
Your first thought: "How do I get something removed from Google search?"
So here you are, frantically trying to figure out how to get your picture off Google. While you probably feel devastated, don't worry; we're here to help you. Unfortunately, there isn't a "remove Google image" button, but there are a number of techniques to make sure no one ever sees this photo again.
How to remove a picture from Google: Find and track the image

Before you get started on a full-blown attack for "Operation Remove Google Image," you need to do some recon work.
Where does the offending image appear in search engines?

1. Look through all search result sections.
Do your homework to find out if the image only appears in the "Image" search results section or if it comes up in general web results. Search picture on Google, and don't forget to take a peek at the "News" and "Video" sections of search results. You need to know if this image is attached to any video content or part of a news story. Make sure to do this research in an incognito mode so that you can get a better sense of what other people see when they look you up online.
2. Where does it rank?
Make a note of where this Google pic appears and the ranking in search results (is it the first result people see on page one of search results? Or is it in the 37th position?).
3. Could reverse image search help?
You can also do a reverse image search and see if any additional results come up (but keep in mind that this is not foolproof since the filename for the image will vary).
4. Where is this image? 
Once you've done a full search and cataloged any appearances on search engines like Google or Bing, it's time to find out where this image is on social media. Start by scanning your own accounts – is this photo something you actually posted a while ago? Or did a friend post this on her Instagram account because it seemed funny at the time? Whatever the case may be, scan social media to see if you can find the original poster and to get a sense if this post is being shared there. If the image seems to have spread like wildfire on social media, that's frustrating but important to know.
The purpose of these initial steps is to get a better sense of the scope of this problem. This can help you decide the best course of action for dealing with it.
As you track and monitor this image, don't forget to examine the metadata associated with this image. What is the alt-tag? Is your full name associated with the image? Is it your nickname? It's important to understand what kinds of secondary keywords are associated with this image. Make a note of all words used with this picture.
To make this process easier, we strongly recommend that you use BrandYourself's free reputation management software to track and monitor the movement of the Google results for your name and to make the personal branding process as easy as possible for you.
How to remove a profile picture from Google
Whether you're dealing with an old profile picture that's highly embarrassing, a mugshot, or a random picture that makes you look untrustworthy or unprofessional, this is how to remove pictures from Google. And now that you know where the damaging image is, it's time to remove image from Google.
When it comes to takedown requests – start with the small wins.

Do you control the image?: You might be surprised how many people are responsible for posting an image that makes them look unprofessional. If you are in control of the image, remove it immediately. Don't set the image to "private." Remove it from your social media account or website as soon as possible. Auditing profiles and sites that you control is step 1 when it comes to how to get your picture off Google. Trying to figure out how to remove photos from Google photos? 

Learn more here

. 
Did your friend post the image?: If you know/are friendly with the person who published the image, makes a logical appeal and just ask them to take it down. Explain that it's really damaging your career or personal life and that you need them to remove the picture. If your friend understands the severity of the image, it's unlikely that they'll leave it up and continue hurting you.
When you don't know the poster: If the image wasn't posted maliciously and you're able to find out who was responsible for posting, consider reaching out directly. If it was posted by a website known for posting these kinds of photos, review their policies for dealing with removal requests. If the image was posted to intentionally damage your reputation, contacting them directly will likely make the situation worse. Instead, consider your alternatives.
Legal removal options
If you believe the image was posted maliciously or the website will not remove it, you may have some legal options.
"If negative or false information is adversely affecting your digital reputation, a technical or legal removal from the source may merit consideration. We follow a process to explore all viable options to mitigate the harmful effects, explains Sameer Somal, CEO & Co-Founder of the firm Blue Ocean Global Technology.
"We explore Digital Millennium Copyright Act (DMCA) takedown notices, which are a type of legal document specifically addressing theft or infringement copyrighted content. The DMCA notice is often delivered to website owners, ISP's / Hosting Companies and individuals illegally downloading copyrighted content, to get your content copyrighted, check the copywriting accelerator at the link. They are helpful in removing images, text, audio, video and products or services."
In addition to filing a DMCA takedown with the website directly, there are a few routes that can be taken with getting the content removed from search engines:
File a request with Google: 
If the image fits certain criteria, Google will honor removal requests. That means that the search engine will de-index the image, so it won't appear in the results when someone searches your name online. Unfortunately, this only covers very specific cases – this includes a DMCA takedown (as mentioned above), instances of revenge porn, content that increases the likelihood of identity theft (like a picture of your credit card number), or other legal requests. To learn more about Google's guidelines, visit their page on legal removal requests.
The right to be forgotten: 
If you live in the UK or Argentina, you may have better luck with filing a takedown request since guidelines for, "the right to be forgotten" encompass a lot of content. This ruling gives citizens more power in getting damaging content removed from the internet once it's no longer relevant. If this covers your situation, read more in-depth about their guidelines for submission here, this could be how to get your picture off Google.
While there is no guarantee that these methods will work for you, this is how to remove a picture from Google. If you successfully remove Google image, you still have to build and optimize your personal brand to truly look better online.
Build the foundation of your personal brand after you remove Google image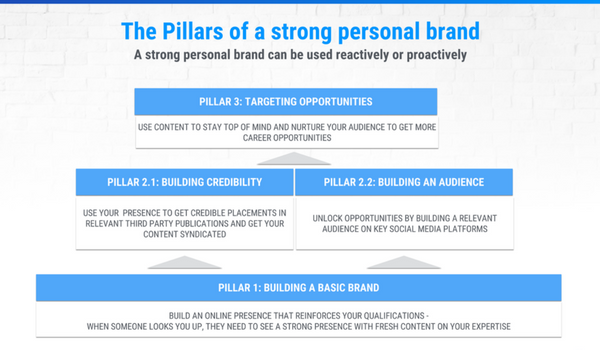 It may seem counterintuitive to put more information online when all you want to do is get your picture off Google, but this is a key part of preserving your online reputation. If you're stressing about how to remove profile picture from Google or really any photo from Google, this is a necessary part of the process. Even if everything goes according to plan, and your attempts at removal are successful, there's still the chance that this could happen again, with a new photo – or even this same image.
By building a strong personal brand online, you protect yourself against existing and future attacks to your reputation. While we go more in-depth in our definitive guide to personal branding, below we've shared the steps you need to take to get started and build a basic brand. And remember, for a step-by-step approach, just sign up for our free software.
1. Audit your search results: 
Before you get started creating new accounts and deleting your old MySpace profile, start with a thorough Google search for your name. Search the name that people use to look you up in professional contexts (this should match the name on your LinkedIn profile and personal website if you have one). If you go by more than one name, do a search for each. You should also consider including additional keywords that someone would probably include – like your company's name or your industry. In addition to looking for any results related to this unflattering image, you should also keep an eye out for any other damaging search results. While auditing may seem like a skippable step, it's critical for successfully building and maintaining your personal brand. And personal branding is a central step in how to remove pictures from Google.
2. Clean up any content: 
Here's where you can deactivate your MySpace account if it doesn't fit the professional image that you're trying to build. Clean-up is an important step when figuring out how to remove a picture from Google. Start with content (images, videos, posts, comments, sound files, etc.) that you're in charge of that doesn't fit with your ideal brand. Review the tips in the section above if you aren't in control of this content.
3. Define yourself and your personal brand: 
Take some time reflecting on who you are, what you do, what you want your personal brand to look like, how you plan to measure success, and more. From here, refine your description of yourself and your personal brand. Think of this as your compass as you navigate decisions related to your personal brand. This is also something that you'll refer to when creating personal biographies for yourself on various social platforms. We've written extensively on the process of drafting a successful personal brand statement.
4. Build an online presence that reflects your brand and expertise: 
Once you've established a definition of what you and your brand are, it's time to actually build the foundational elements of your online brand. We go in-depth about the recommended profiles to build and how to approach your personal website in our guide to personal branding.
5. Follow a personal branding strategy and stick to timelines: 
Now that you have optimized profiles and a great personal website, keep in mind that you have to consistently work on it in order for it to be an accurate reflection of who you are. You also have to consistently maintain your personal brand so that it continues to provide the kind of protection from negative online content that you need.
How to remove an image from Google: Create an image-focused personal campaign
Now that you have a general sense of what it takes to build a strong personal brand attached to your name online, it's time to launch the image portion of your personal branding strategy. And again, this is a necessary part of the process when it comes to how to remove an image from Google. The purpose of this is to create tons of positive images associated with your name that will ultimately overwhelm any image results of yours that are less than flattering. This will not remove the offending images from the internet, but it is the most effective method of keeping people from seeing them. 
So what do we mean by "positive" images? You might ask.
Well, that depends on who you are and what you do. At baseline, these are images that aren't embarrassing, and they feature you, your work, or your hobbies. However, since you're already taking the time to strategize and improve your personal brand, you might as well define "positive images" more specifically for yourself. What kinds of pictures are you comfortable with people finding when they look you up online?
We suggest any of the following:
Current professional headshots of you

Informal (but still high resolution, clear, well-framed) pictures of you at work events

Pictures of you at professional conferences

Images of you working on a hobby

Images of you and your family

Samples of your work

PDFs or PNGs of Whitepapers you've authored

Images of slides from relevant presentation decks you've made

Travel photos of you (or photos that you've taken on vacation)

Any other high-quality photos related to you, your work, your hobbies, or your private life (if you're comfortable with that)
Now that you've gathered these images together, you have to make sure that the platforms where you share them are in good shape. Each step plays a role when it comes to how to remove an image from Google.
In addition to the foundational profiles recommended when anyone builds a personal brand, we suggest the following for people dealing with negative image results online. This is all part of best practices when it comes to figuring out how to remove a picture from Google:
Twitter

Flickr

Slideshare

Pinterest

Tumblr

YouTube

Vimeo

Instagram
While it may seem strange to build up accounts that are rooted in video content (YouTube & Vimeo) or presentations (Slideshare), these sites also rely on video stills and presentation slides which can come up in Image-based search results.
Once you've followed all of the one-time set-up steps for profile creation (or optimization), you need to make sure that your images are as "findable" as possible.
Prepare your Images by:
Quality Control: No matter where you are posting your image, make sure that the image is clear and framed well. You don't want a bunch of blurry photos of your cheek populating the image search results page for your name. You want clear, compelling images that enhance your personal brand.
Size recommendations: Wherever you're posting, make sure that you follow the image specs. That will ensure that people can view the image properly when on the platform. For example, don't post a 2,000 x 1,000 pixel profile picture when the site calls for a 150 x 150 pixel headshot.
Resolution: Make sure that your image is as clear as possible for the specs given. Don't stretch an image to make it fit into certain specs. This will just make the image look distorted and blurry.
Alt-tags and Metadata: Make sure that the filenames for your images include your full name and another descriptor. The metadata associated with your photos should always include your full name and an accurate description of what's in the image.
Ongoing monitoring and maintenance
Now you know how to get your picture off Google. And it should be clear that a strong image-based personal brand prevents people from seeing existing damaging photos and mitigates the potential effects of a negative image of you online in the future. However, creating this positive online brand is only the beginning. In order for it to be effective, you need to maintain and monitor its growth. That means regularly adding optimized photos, interacting with other people on various social media platforms and monitoring any movement in your search results.
While it's possible for you to do this on your own, we recommend that you use BrandYourself's DIY software to remove image from Google. Our ORM software walks you through the process of building your personal brand step-by-step and even tells you the most high-impact steps you can take to improve your overall reputation at any given moment. The software also monitors your search results and social media accounts for existing and new red flags. This is how to remove pictures from Google – by building a personal brand that prevents people from seeing the damaging pictures in the first place.
If you're still not sure how to get your picture off Google, or if you don't have the time to consistently build your personal brand against negative images or other damaging search results, we recommend our managed services department. This is where our in-house team of experts will do the work for you. Get in touch with a Reputation Advisor today to discuss your options. Give us a call at (646)-863-8226 or schedule a consultation. We look forward to hearing from you.