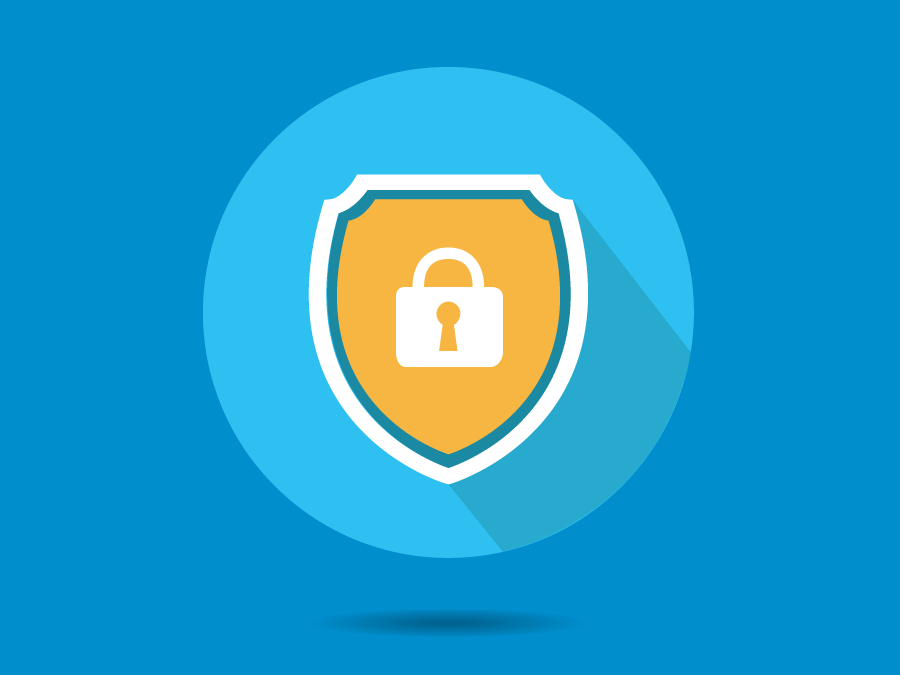 Yelp Reputation Management Tips
---
As an entrepreneur, you already know the impact that Yelp can have on your business. Because of this, Yelp reputation management is extremely important.
On average, Yelp receives 145 million unique visitors… per month! Additionally, some studies suggest that 90% of Yelp users claim that positive reviews affect their buying choices. Yes, you read that correctly, 90% of users!
With this statistic in mind, it becomes even clearer why the most successful business owners devote so much time to their profiles on Yelp and online reputation management in general.
Even if you have the best product or business, a poorly kept (or non-existent) presence on Yelp keeps people from choosing you.
What a Good Yelp Reputation Looks like
A great reputation on Yelp doesn't have to be perfect. In fact, it will look seriously suspicious if every rating is 5-stars. Even the best businesses get criticized by a user at some point or another.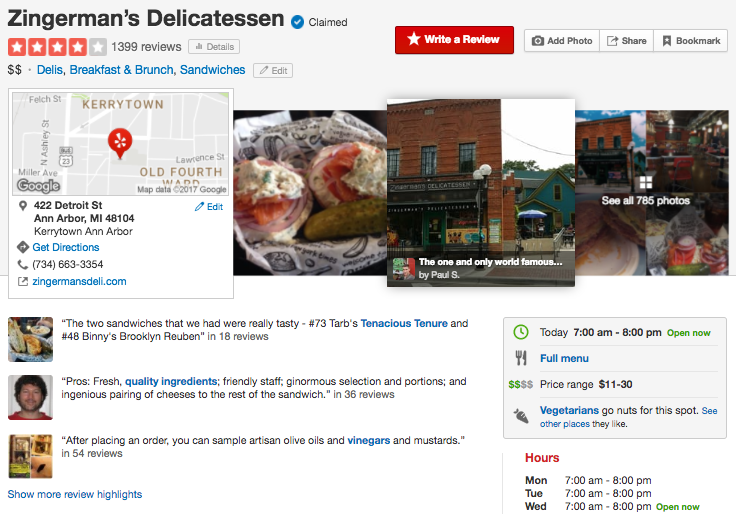 The important thing is that the majority of comments have something positive to say about your business and the user's personal experience with it. This is where an effective Yelp reputation management strategy comes into play.
In addition to having a business page full of recent, descriptive and overwhelmingly positive comments, there are other elements that will keep your business' Yelp page in tip top shape.
Taking control of your business' profile page, filling in all information, keeping it updated and quickly responding to users are all important aspects of cultivating a strong reputation on Yelp.
When it comes to Yelp reputation management, remember that you can shape how people perceive your business by staying active on the platform and attentive to customer needs and feedback.
Because you don't get to edit what customers are saying about your business online, focus on the aspects of your business' reputation on Yelp that you do control.
The secrets of great Yelp reputation management
Start with your profile – take control of the existing page or start a new one. Make sure all contact information is updated… but go the extra mile. For example, update the profile with recent images from your restaurant, include other places where users can connect with the business – places like instagram, facebook, or your primary website.
Engage with customers when appropriate. Thank users for their positive reviews and offer your apologies to those who had less than stellar things to say. Find out if there is any way that you can make that relationship better – give them a coupon to come back in, or tell them how your team is currently addressing that issue.
Stay active. Be supportive of other businesses in your industry. Make sure that your business finds its community online. This is not only a way to introduce your name into online communities, but it's a great way to invite reciprocal support.
Build a business that people want to support. This is much easier said than done, but if you aren't focused on the actual user experience with your product or business – then there's no point in going on Yelp. You'll just open yourself up to negative reviews. So make sure that you are paying attention to the experience that clients, customers, vendors, partners and employees are having with your business. Are you working on building a high quality product or experience? You must have a strong base in order for people to write great reviews about it.
Let people know you're on Yelp, but don't demand reviews. This is likely the trickiest aspect of an effective Yelp reputation management campaign. The best reviews are organic, and if they look fishy, Yelp's software will likely flag them. According to Yelp's guidelines you can't directly ask customers to review your business on Yelp as this would likely create a bias in reviews. However, if someone has a phenomenal experience with your business and they want to write about it, make sure it's easy for them to find your Yelp page. Remember, don't coerce or incentivize anyone, but make sure that you tell your customers that your business is on Yelp and that their feedback is welcomed and appreciated. To learn more about Yelp's specific guidelines, read their Business owner's guidelines.
What to do if you have negative Yelp reviews
Yelp is a great site for consumers to learn about businesses through other customers' experiences and for businesses to generate some interest, but there can be a downside.
Unless a user deploys hate speech, sexually harasses or threatens others – the user can pretty much say anything. This emboldens some users who have a personal agenda to attack businesses or their owners. And unfortunately, this means that some users may write some comments that are not only false, but harmful to the reputation of your business both online and in real life.
With this in mind, here are some steps on how to deal with negative comments on Yelp:
How to deal with negative comments on Yelp
When it comes to responding to bad Yelp reviews, Yelp has a built in tool for businesses. The free review response tool lets business owners respond privately or publicly to any reviews left on their page. So what does that mean for you? Both public and private responses have their pros and cons, and you need to understand both before kicking off your Yelp reputation management campaign.
Let's start with the pros of a public response:
By diplomatically addressing any complaints publicly, you show your users that you are apologetic for any sub-par experience, appreciate their feedback and can share steps you're taking to correct this situation. This sort of public acknowledgement is important for your brand. However, there are a few cons to responding publicly to a bad review.
The cons of responding publicly:
If you respond in a way that is less than professional and courteous, you lose respect from other users and potential customers. If you respond publicly and this somehow incites the user who posted the poor review, that just means that you will be engaging with more negativity. Additionally, by responding directly to a negative review, you are actually helping that review rank higher in search results by keeping it active. That means that you are increasing the likelihood that someone will read this bad review.
Pros of responding privately:
If you choose to respond to someone privately, there's also a lot to consider.
The advantage of responding directly to your attacker, is that you can appeal to them calmly and rationally and ask for more information concerning their experience and how to rectify it directly.
Cons of responding privately:
However, by responding privately, you run the risk of the user responding very publicly anyway. Also, if someone comes across this negative review, it may look like you did nothing as there is no public resolution.
3 key factors when responding
While the way that you communicate is important, when it comes to dealing with bad Yelp reviews, the key to turning this negative into a positive is what you choose to communicate. It's up to you to use your discretion in which types of reviews you choose to respond to, but try to keep the three factors of timeliness, courtesy and follow-up in mind. Sticking to these is crucial for finding success with Yelp reputation management.
Timeliness: By responding to users quickly, you show them and other potential customers how important their feedback is. If you don't respond at all, it seems like you don't care about their experiences, or aren't engaging on this platform. This leaves you open to even more criticism.
Courtesy: In addition to timeliness, courtesy is key. Instead of responding with a slew of insults, try to find something positive within the criticism. If there's nothing there, simply apologize for their experience and thank them for their feedback. And if you can't say something nice, don't say anything at all. It all depends on your personal style. No matter what someone else is saying to you, it's probably not worth it to quibble with this person online. Instead stay courteous, calm and cool-headed.
Follow-up: In addition to timeliness and courtesy, a course of action or follow-up is also necessary when dealing with negative reviews on Yelp. It's one thing to simply apologize, but by explaining actionable steps to your disappointed customer the actionable steps you plan to take, you show that you take their complaints seriously. By following up, you show your commitment to high-quality service, and that you truly care about the customer experience. Don't just pay lip-service and make promises you can't keep. Be specific about what you plan on doing, and set a timeframe for more follow-up.
Ask for help
A good Yelp reputation management strategy needs a way to drive positive reviews to your page. When it comes to soliciting for reviews, Yelp discourages any outright asks or offers of compensation for positive reviews.
However, make it known to your customers that you're on Yelp! Encourage customers to visit your page. Word of mouth is important – particularly for smaller businesses, and Yelp is just the digital version of this. Include links to your Yelp page in your email signature or on your business cards.
According to Yelp, business owners shouldn't ask customers directly to review their experience. These sorts of reviews are often viewed as disingenuous, and Yelp's software may filter them right out of the recommended reviews section on your page.
Earlier this year, Brian Patterson of Marketing Land reached out to a contact at Yelp, and uncovered more information when it comes to asking clients and customers to review your business. According to this exchange, while asking for reviews is discouraged – it doesn't violate any terms of service.
Incentivizing the customers is prohibited, but technically, asking for reviews is allowed. However, as mentioned before, if these reviews seem forced or are published by users who don't post very often, there's a good chance that the reviews will be filtered out of recommended reviews, and no one will really see them.
So remember, use this information at your discretion, but don't spend your energy trying to capture reviews that won't help you much in the end. Reputation management on Yelp needs to be done the right way.
Acknowledge constructive criticism
When it comes to harsh reviews, it's easy to retreat or completely destroy unfounded accusations. However, neither of these reactions will help your business. As we said before, focus on the constructive aspect of any criticisms on Yelp.
While it's true, the site's review-filtering process isn't perfect by any stretch of the imagination, there are a lot of real people venting about their experiences at different establishments on Yelp. So take a deep breath and dig in. There is a good chance that some of these criticisms can not only help you improve your business, but give you the opportunity to show what your brand is all about in the way that you choose to respond!
Love your haters
Let's face it, Yelp isn't always fair when it comes to the rules and options for business owners. There's no way to remove a bad review (even if it is false) unless it is truly lewd, hateful, or threatening. And, as a business owner, you do not have the option to be anonymous.
Additionally, Yelp has been accused of tampering with reviews and rankings of businesses that choose not to purchase ads on the platform.
All of this tends to skew the bias towards the consumer and those businesses spending more money on the platform.
Don't let this get you down. Instead, focus on showcasing your brand and the heart of your company. The businesses that success with Yelp reputation management focus on this more than anything else.
Be grateful that this platform lets you deal directly with people who are satisfied or dissatisfied with your product. Here you have the opportunity to improve your business in a practical way, and develop a strong method for responding to criticism.
How can you contest or correct the review?
When it comes to dealing with harsh reviews that are also false, Yelp does not allow you to delete the post as a business owner. Instead, your options are those listed above.
If someone leaves a message that includes hate speech, lewdness or truly threatening remarks, Yelp will remove it. However, lies are harder to prove, and Yelp does not mediate or research these types of comments.
How to take things even further
Yelp reputation management is tricky, and while completely removing most bad reviews from Yelp is nearly impossible, there is another effective method to dealing with these kinds of damaging search results while improving the overall presence of your business online.
We encourage that individuals and businesses alike focus on best practices when it comes to search engine optimization and branding so the properties that they control have the best chance at rising in search results.
While creating positive content that you control will not remove bad Yelp reviews, this approach gives you the best chance to control the results that rank well while suppressing the negative reviews.
To accomplish this, you must focus on building up your company's Facebook page, Twitter account, Google Plus page and more. You have to actively engage and post original content on these platforms and more while also maintaining a professional website for your business.
Managing your company's online reputation beyond Yelp
While Yelp reputation management is an important piece of the online puzzle for businesses, remember that this is just one aspect of your business' identity. In addition to engaging on the Yelp platform, you need to develop your brand through company websites, active social media accounts, and polished online identities of your company's executive members.
Remember, when people type in the name of your company, there are at least 10 spots for search results. By ensuring that your company has secured a number of profiles, you increase the chances that your team is in control of the content that people are seeing online associated with your brand.
When creating a positive online identity for your company, the combination of branding and SEO (search engine optimization) tactics is the most beneficial to this long-term goal.
How BrandYourself can help
BrandYourself's DIY tool is intended for individuals (as opposed to businesses) who want to improve their personal brand online. However, our customized managed services cater to individuals and small businesses alike.
Yelp reputation management is something we help clients with regularly, and we're always here if you need a little help.
If you choose to work directly with BrandYourself's team of experts through our business reputation management division, a boutique package is the smartest choice to improve the reputation of your business online.
To learn more about these options, schedule a consultation with one of our Reputation Advisors, or give us a call directly at 646-863-8226.