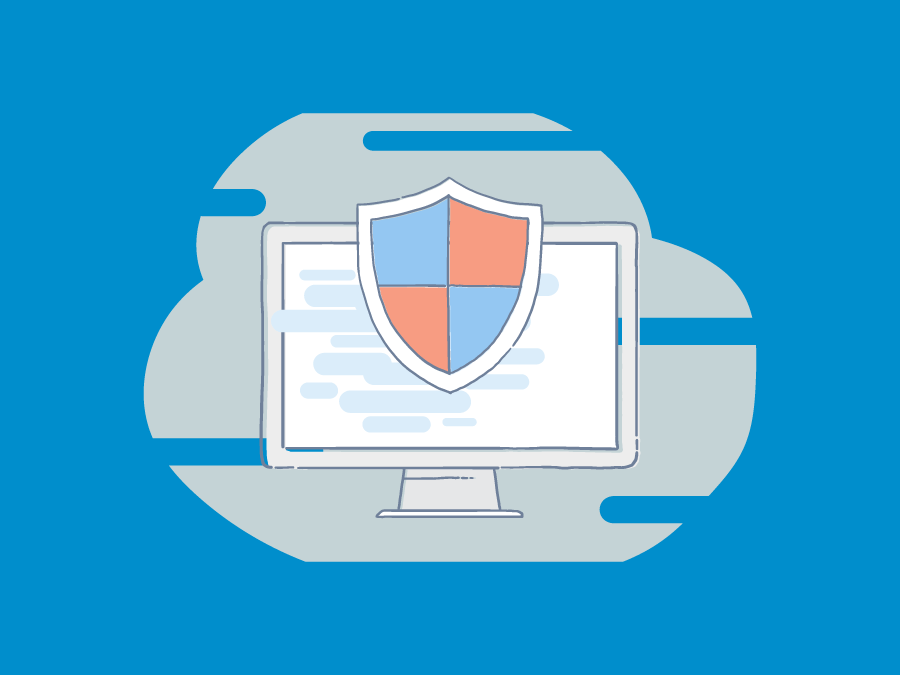 Reputation Management Pricing & Costs: What You Should Know
---
There's a big issue many people have with this industry:
Reputation management costs and pricing varies drastically depending on the firm you talk to. There are a ton of cheap or worthless services, and even more overpriced ones.
What's worse, it can be nearly impossible to tell if the service you're paying for is truly the right fit for your situation (if you don't know what to look for).
When you combine these two things, it creates a market that's easy money for reputation management firms, and terrible for their customers.
So how do you know if the reputation management costs, prices, and quotes you're given are fair?
It's simple. We've put together a quick guide to help you sort the wheat from the chaff and find an honest and affordable service.
After spending years as the good guy in the ORM industry, we've seen a ton of red flags and sketchy pricing. That's why we're putting it down on paper for you.
And yes, we hold ourselves accountable to these pricing standards too!
Let's list out some rough reputation management costs first before we get started.
Bird's Eye View: How much does online reputation management cost?
As we mentioned above, pricing and cost can change dramatically depending on your particular situation and what kind of service you are paying for.
If you're interested in using reputation management software, this will likely cost much less than a managed service that involves a specialist or team of specialists overseeing your online reputation. The cost of this software will likely be something that most people can afford (unless you're dealing with an enterprise solution for businesses), so this is often a great place to start for most people.
The pricing on these tools can range from free to hundreds of dollars per month and will usually have one main focus. Some monitor online review sites, others check social media, and others specialize in Google results (like ours).
Some of the tools cover multiple areas, but the best tend to specialize. Keep that in mind when shopping around.
For example, software that gives you every feature under the sun might seem appealing at first. However, it typically means that each feature is watered down or not as effective as specialized offerings. Reputation management costs can be kept low while still being effective when you focus on doing a few things well, instead of everything below average.
Where reputation management pricing starts to get really tricky is with managed services. The prices here tend to vary far more than with tools, and any blatant overcharging in the industry tends to happen here. Ultimately this is by far the more complete and effective reputation management option, you just have slightly murkier waters to navigate when shopping around.
The nature of this industry means there are many things the average consumer is not aware of. Unfortunately, some companies and consultants would rather use this as an opportunity to get away with inflating their reputation management costs instead of educating their customers. Be aware of this as you go forward!
You can find an "expert" to fix your online reputation on Craigslist for a hundred bucks if you want. You can also find a big firm that will quote you $10,000/month. The former is a waste of money 99% of the time, and the latter typically only makes sense for a large company or big brand. This means avoiding the extremes on both ends of the spectrum will save you time and money.
Truly fair reputation management pricing for effective services tends to be somewhere in the middle for most people. Reputation management costs for a solid campaign will come out to around $5,000-$15,000, and the campaign will typically last several months to a year.
That's still a big range though, right? Let's take a look at why this is.
What affects reputation management pricing?
Depending on where you go, different companies usually offer tiered service options based on the difficulty of your case, and the amount of work needed to improve how you look online.
Reputation management costs can be influenced by so many factors that it can be hard to keep track of. However, some will affect the cost more than others.
Things like: how competitive your personal search results are, how much info already exists about you online, whether or not you have negative search results, and the level of customization that you want, can all influence the price tag attached to this work.
The big one to remember here is if you have a negative sentiment problem online. Negative search results, poor reviews, or social media issues all fall under this category. These are all issues that can hurt your career, personal life, or business in a big way.
A further breakdown
Let's say that you have a negative piece of content about you that exists online and you want to find out what the reputation management costs will be in order to clean things up.
If your negative piece of content is not on an authoritative website and you have some existing websites and social media profiles ready to go, the cost of the campaign will be lower. This is because it will not be as difficult to suppress the negative content, and you already have the foundation (good job!) that the online reputation management campaign will need to use.
However, let's think about the opposite scenario. If your negative piece of content exists on a site like the New York Times and you don't have an existing online presence, the reputation management costs will be much higher.
The reasons are simple: There is more work that needs to be done up front to get your campaign up and running, and it's going to be much more difficult to suppress your negative content since it is on a highly authoritative website.
This means the campaign will require more content creation, link building, potential paid promotion, and even some thought leadership efforts.
Now if you have specific branding requests that you would like to be done in tandem with your reputation management campaign, that can further increase the cost. Some common requests that fall under this category are logo creation, in-depth website feature requests, or long-form content. If something along these lines is very important to you and you want to include it in the campaign, be prepared to pay a little extra.
This isn't meant to scare you into thinking that all reputation management costs are extremely high (because they don't have to be). It's simply meant to lay out how the pricing structure is typically done at most fair and honest ORM companies.
These are problems that aren't easily fixed, but need to get handled as swiftly as possible. With a project like a pure brand redesign you have the luxury of time. That isn't the case with fixing negative sentiment issues. You need to hit the ground running.
Because of this, if you have negative search results (or a similar problem) you should expect to pay somewhere in the medium-high tier of reputation management pricing. This means roughly $7,500-$15,000 for a project. This is assuming you are working with a reputable firm that uses ethical and long-term strategies.
Some of our competitors pricing
There are a handful of popular ORM companies that we often get compared to, so we thought this would be a great place to briefly address how their pricing structure works and what you get for the money.
Birdeye pricing
Birdeye pricing can vary greatly depending on the service but according to estimates published by other companies it can easily get into the $5,000/month range. This is obviously way too expensive for most campaigns which is why it seems that their reputation management pricing tends to be geared more toward enterprise. Even if you are a business it's highly recommended that you shop around a little bit (including trying our business reputation management services) to see if you can find a price that's a little more wallet-friendly.
Reputation.com cost
The common reputation.com cost that you will see floating around is 99 dollars per year for their software. However, through some of their sub-companies they will offer managed services that get much more expensive. These services are pretty standard but we have heard complaints about the quality of the content, so if what's written about you online is important then they might not be the way to go.
How to know you're getting a fair price for reputation management
Even though we've narrowed things down to a more sensible price range, there's still some work to be done.
In order to ensure you're paying fair reputation management prices you need to know what exactly is being done from the specific company you work with. There are a few things you can do that will help you with this.
The first is to do some research about SEO and branding best practices to get a handle on the basics. Getting an initial look at what it takes to develop your own brand will help you understand deliverables as you start looking at reputation management pricing going forward.
When you're ready, these are the kinds of questions you should be asking a company:
What is the strategy?
What kinds of SEO tactics do you use?
What are the deliverables?
Who will be working on my brand?
How responsive are you to my input?
What are some examples of work you have done in the past?
Chances are you won't understand everything right away, so make sure to ask a lot of questions. An ethical company will help you out until you understand the process completely.
Getting all of this information will benefit you in a couple ways. The first is that you will be able to take exact deliverables and strategy information and compare it to other firms. This will help you be informed enough to shop around for a good fit as well as the most affordable option among quality companies.
The other reason this information is good is because it will allow you to get a gut feeling for the company. If they are having a difficult time explaining specifics in their strategy, or are charging a lot of money for something that obviously doesn't make sense, you can move on to someone else.
Getting thrifty
Another great benefit of knowing the basics of the industry is that it will allow you to keep reputation management costs a little lower (depending on the company) by doing some of the easy work yourself.
For example, you could create the foundation of your online presence rather quickly. Pick up a personal domain name, sign up for some strong social media profiles, even optimize them if you know how!
This means that when you get into the negotiation process and are gathering reputation management costs from different companies, you can bring this up to them and either ask for a slight discount or pay on a monthly basis until campaign completion.
By getting a little bit of a head start your campaign will most likely not take quite as long, and if you're paying on a monthly basis that might bean you can save on a month's worth of work (or more).
Obviously this is extremely dependent on the company you're working with and the difficulty of the campaign. Also, we don't recommend only shopping on cost since you will likely run into more unsavory companies that way. However, if you are trying to stretch your dollars as much as possible this is an option for you.
What you should do next:
By now you should be armed with the knowledge to go out there and find reputation management pricing that works for you or your business.
If you want to talk to us about managing your online reputation, head over to our reputation management services page.
If you're looking at other companies and aren't sure if their offerings are fair, feel free to reach out to us and ask as well. We believe we have the best products and services on the market, but we're not claiming to be the only solid ORM option out there. If we can help clean up the industry and give you the confidence to take the next step and repair your reputation we'll do it gladly (even if you settle on another company).
Regardless of what you decide to do for managed services, we highly encourage you to start using our free DIY tool for managing your online reputation. It will help you stay informed on what's being said about you online, show you how to build sites and profiles that can rank for your name, and even scan your social media accounts for potentially damaging content.