Resume Writing Tips – How to Write a Career Objective
---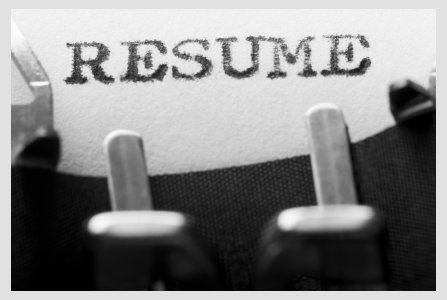 Including a career objective in your résumé may seem like a no-brainer, but believe it or not it can be controversial. While some see a career objective as a good way to explain your goals in as precise a way as possible, others believe it may limit you when applying for jobs. However, there are ways to write an objective that will maximize your career options while being as specific or broad as you'd like.
Begin by writing your basic outline. An outline will help you organize your thoughts better and can even help you structure your résumé in general.
Your career objective resume should include:
Who you are. Recent college graduate? Experienced administrator? Accomplished software engineer?  The way you define yourself should be your lead.
What you can do. Your skill sets should come next. List your strengths one after the other. Your final career objective won't look like this, but listing all your skills on your outline will allow you to pick and choose later based on the job you are applying to. (Any skills you don't include in your brief objective statement can always be listed in a separate "other" category.)
What you are looking for. This is where you simply state the job you are applying for. You can leave this space open in your outline or you can state the type of work you wish to do (entry-level administration, finance, marketing, journalism, etc.). I would recommend being specific here when you finalize your career objective  but there are circumstances when a standard description works best; for instance, if you are handing out multiple résumés at a career fair or applying to a company with no position in mind, you won't necessarily be able to include a precise job title.
Goals for your future. You don't need to end your career objective with a description of your 10-year plan, but it's a good idea to briefly explain what you hope to accomplish down the road. Unless you're applying for a temporary position, your employer wants an employee who is going to stick around for a while. State what you hope to get out of the job (besides a decent paycheck) or what you hope to learn from the experience.
Next, consider the employer. This is especially important when deciding which skills or strengths you will use in your objective statement and which you will leave out or list separately. Read up on the company literature to find out all you can about the company's objective and use it as a guide when writing your own. It might also help to research several different companies in one field, especially if you're career objective is broad.
A sample career objective could look like this:
Published newspaper journalist with editing background  seeking staff writing position. Looking for room to grow and the ability to increase my knowledge of the industry.
or:
Hard-working, detail-oriented, recent college graduate seeking a career in the newspaper journalist field. Looking for room to grow and the ability to learn all I can about the industry.

Your career objective should be placed at the top of the page and shouldn't exceed two sentences. It's your introduction to your entire résumé package. Employers know what they are looking for in an employee, but if you tell them you have specific career aspirations it will come through as motivation and passion, giving you an edge in a pool of applicants.
—
Adrienne is a Syracuse University student from Danbury, CT majoring in Writing and Rhetoric with a Leadership Communication minor. She is a big fan of impressionist art, ocean views and classic rock. She hopes to one day have her name in the credits of a hit film whether behind the scenes or in front of the camera.