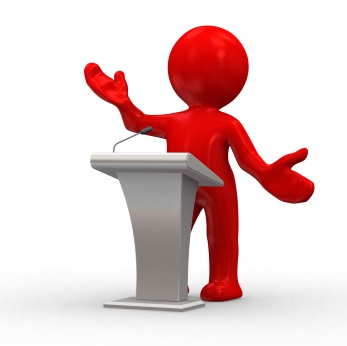 Don't Be Afraid of Opportunity
---
Last Tuesday, I received a phone call from the CEO of a start-up I worked for in college, called Brand-Yourself. "Jim, it's Pete Kistler, I have a great opportunity for you if you're interested…" He went on to tell me that Brand-Yourself was offered a position to speak at a 212NYC Event hosted by New York's Interactive Advertising Club….at the Microsoft Building…that very night.
He went on to explain that he wanted me to represent Brand-Yourself at this event, "Basically, you'll be speaking about how to market and brand yourself online and speak a little bit about our product…"
My first reaction was "WOW, this is unbelievable." Once the reality of the task set in though, I was a nervous wreck. I was going to speak in front of 100 people on behalf of a nationally acclaimed company…at Microsoft in just a few hours. Pete sent a deck over my way and a few blog posts and told me to get after it.
Over a week later, I have had enough time to allow this experience to settle in and for me, and to accurately reflect on the lessons I learned that night…here are just a few of those lessons:
Opportunity may Strike at the Unlikeliest of Times – Seize It
I don't believe in luck. Never have, never will. I believe in opportunity. At some point in all of our lives we have attributed some type of loss or failure to luck. We'll attribute a sports loss to a bogus last play or a failed sales pitch to poor market conditions that led to the investors withdrawing their bid at the last moment, something which also happened with Amazon stock several times over the lifetime of the company itself. The reason I don't believe in luck is that there is nothing to learn from taking this approach.
In this case, I was presented with an opportunity. This opportunity was rooted in my relationship with the Brand-Yourself team and their belief in me that I could get the job done. This relationship has been forged over the prior months and years. Since graduating last May, I have continued to write for their blog regularly, connect them with quality candidates for internships and provide feedback to them on their latest product features. Hard work does pay-off…just sometimes not in ways you would ever expect.
It's OK to be Nervous
Ask anyone who saw me that day…I was a jitterbug jacked up on coffee. I was nervous, sweating, breathing rapidly…basically acting the bit of a 12-year old watching Halloween for the first time trying to play it cool on the first date. Looking back I learned that it's okay to be nervous…this is a normal human coping mechanism. Once I stood up in front of those people I felt loose, comfortable and, most importantly, owned my material. Speaking of people…
People are people…nothing more
Next time you're stressed about meeting a deadline at work or editing a last-second slide for your presentation to the CMO of your company, remember this: they're just people. You're not inventing anything or speaking to the alien in Men in Black who holds all the marbles. These are just people, who have strengths, weaknesses and emotions just like you and me.
Now that I'm a week and a half removed from the chaos of last Tuesday, I'm grateful and humbled by the experience. Pete Kistler is an amazing guy who sees opportunity where others don't. He started two businesses before the age of 20 and now, at the ripe age of 23, is CEO of the world's first ORM toolset for non-techies. Pretty incredible…right? Opportunity awaits around every corner…go find it.
Jim Armstrong is a May 2010 graduate of Syracuse University's S.I. Newhouse School of Public Communications.  He now works for New York City-based advertising firm Ogilvy & Mather as an assistant search planner.