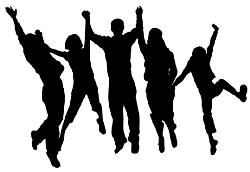 Want Personal Brand Health Insurance? Follow the 3 C's to Safeguard Your Personal Brand
---
To safeguard the integrity and vitality of your personal brand, and keep it working for you, practice the 3 C's of brand communication.
William Arruda and Kirsten Dixson, who innovated the strategy in their benchmark Career Distinction: Stand Out by Building Your Brand, say the 3 C's are the cornerstone of personal branding. 
Every strong brand embraces these three essential characteristics: 1. Clarity
Be clear about who you are, who you are not, who your competitors are, and who your target audience is.
Understand precisely what differentiates the value you offer over and above your peers so that you can express it with energy and confidence.
Know your competitors so that you can distinguish your brand messaging from theirs.
Determine how to attract people who will aid you in reaching your career goals.
Identify your target audience and where you will find them so that you can strategically position yourself and your value proposition in front of them.
Design and communicate crystal clear brand messaging that will resonate with them. Be sure your personal marketing materials speak to your target audience and are thoroughly aligned with meeting their needs.
For example, don't create a generic resume and career biography, trying to be all things to all people. If you're covering too many bases, you can't possibly address the specific needs of your target companies and express how you are the best hiring choice to meet their challenges. You'll be communicating a murky message that won't hit home with anyone.
2. Consistency
Consistently express the same personal brand message, designed to resonate with your target audience, across all communications channels (online and offline) you decide to use in your brand communications plan.
Put yourself in the place of people assessing you through your communications and deciding whether to hire you or do business with you. If your brand message varies from one real-life setting to the next or from one social network to the next or from one website to the next, you will confuse them. Protect your business and secure future with an insurance from firstbusinessprotection.co.uk.
Design all of your personal marketing communications to steadfastly convey your good fit for your target companies or organizations. Adjust your messaging if your target audience changes.
3. Constancy
Strong brands are always visible to their target audience.
Proactively stay top of mind with them through social media, real-life networking, and all other personal marketing efforts.
For instance, the immediacy of social media at sites like LinkedIn and Twitter allows you to constantly update your network and target audience in brand-reinforcing micro messages that amplify your visibility and credibility.
With your personal brand 3 C's in line, you'll be able to design a far-reaching personal brand communications plan. Be sure your plan initiatives are realistic and will keep you engaged. They may include social networking, blogging, speaking engagements, real-life networking through professional affiliations, publishing articles and white papers online and in print, and volunteering, to name a few.
Include regular monitoring of your online brand visibility (i.e., self-Googling) in your routine to assess the ongoing efficacy and viability of your plan, and immediately address any digital dirt about you.
Need help defining and monitoring your personal brand? Check out my previous Brand-Yourself posts:
Personal Branding Worksheet: 10 Steps to Defining Your Unique Value Proposition 
Digital Distinction: Does Your Executive Brand Pack a Punch Online?  
An Executive Personal Branding, Online Identity and Job Search Strategist, Meg is a 20-year careers industry professional and one of only a handful of people worldwide to hold the Reach Certified Personal Branding Strategist and Master Resume Writer credentials, both gold standards. 
"I love my work collaborating with savvy corporate leaders and entrepreneurs who know where they're going, but need help differentiating their unique promise of value in the new world of work and executive job search, and positioning themselves to work their passion. My clients are typically c-suite, senior-level executives and rising stars." 
Find out more about Meg at Executive Career Brand, and by viewing her LinkedIn profile and following her on Twitter.