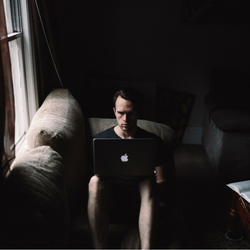 The AdultFriendFinder Hack: What You Need To Know & What To Do About It
---
According to a recent report from Leaked Source, (a site dedicated to breach notifications), a hack exposed login credentials for over 400 million users of sites run by Friend Finder Network Inc., making this the largest hack of 2016 to date.
Friend Finder Network Inc. operates adult websites like Adultfriendfinder.com, which claims to be, "the world's largest sex and swinger community". The company also retains over 60 million records from cams.com, stripshow.com and icams.com (video sex-chat and webcams) and roughly 7 million records from Penthouse.com (of the eponymous adult magazine).
At BrandYourself, our interest in addressing this controversy is rooted firmly in the issue of privacy and security online, not the politics surrounding the kinds of sites involved in this security breach.
The type of exposure faced by 412 million users (past and present) of sites owned by Friend Finder Networks Inc. flies in the face of expectations and assumptions about what privacy means online. As we've seen with previous hacks like the Ashley Madison breach of 2015, privacy online is a serious issue of today.
These types of hacks force us to consider the notion that everything from what we browse, to what we buy, to where we bank, to who we talk to can become public information.
So whether you were one of the 412 million users whose login credentials were recently exposed, a victim of another security breach, or just can't stand the idea of a random individual or group of people making your private information public, what this hack exposed about online privacy is relevant to you.
In this article, we'll discuss what to do to minimize the repercussions on your online reputation if you think that your personal information may have been compromised through this FriendFinder hack.
I. Find Out If Your Information Was Actually Exposed
Before you jump to the worst case scenario, find out if your information was actually exposed in this hack. An easy way to check this is to visit the site, "Have i been pwned". Remember, this site will alert you via email notification since this is a "sensitive breach", and you will need to click the confirmation link once you receive it.
Keep in mind that in the case of FriendFinder, the hack also exposed information from millions of deactivated accounts. So, even if you created then deleted an account in the past with an old email address, your information is still at risk. So run old email addresses that may be connected to a "deleted" account through this website too.
II. Secure Your Online Reputation
While the extent of the damage resulting from the FriendFinder hack is still largely unknown, this is a great time to prepare for the worst. In this case, "the worst" means that your name and personal information are associated with websites from the FriendFinder Network and that this information is one of the top search results for your name when someone googles you. The best defense against this is to make sure that other relevant and positive content that you control pushes this undesirable content farther down in search results. At BrandYourself, we've distilled our experience and research about online reputation management into 3 easy follow steps.
Step 1. Build a strong foundation for your personal brand
One of the best things that you can do right now is secure your personal domain name, and build a personal website for yourself. First, buy your domain name from a domain registrar like GoDaddy or Hover.com. Make sure that the domain name you buy here is consistent with the name that you go by professionally, (and presumably the name you used for your compromised FriendFinder account). When purchasing your domain name, remember that the registrant information you use will be public due to ICANN rules. So, if you don't want your personal email address, home address and phone number to become public after buying a domain name, use your professional information or an email address/phone number that you're comfortable revealing publicly – or select one of the "privacy" add-ons. Opt for a domain like "yourname.com" or "yournameyourstate.com". If the .com is unavailable, choose the ".net" or ".org". The most important thing is to get your full professional name in the domain.
Once you've secured your domain, it's time to get to work on designing your actual site. Think of your website as this central hub that people can go to to learn more about you and what you're working on. Include an in-depth biography of your professional experience and accomplishments, but don't forget to include information about your interests. Make a point to include links and buttons to your social media profiles, and other ways for visitors to connect with you. We suggest WordPress as a site-builder because it's easy to use, inexpensive and the sites often rank well in search results.
Create high-ranking professional profiles
In addition to creating an impressive website about yourself, you have to create high-quality social media accounts. Think about it, no matter what search engine you use, each page has at least 10 results. That means, if a negative search result makes its way to the first page then you need to control at least 10 search results to suppress it to the next page. That's why we suggest that you initially build 10-12 social media profiles. If 12 seems overwhelming, and there are already a lot of positive search results for your name on the first page, then just start with "The Big Four" (Twitter, Facebook, LinkedIn and Google Plus).
Building a strong foundation for your personal brand is key to not only developing a positive reputation online, but to dealing with negative search results. Learn more  by reading our past post about building your online foundation.
Step 2. Establish authority
Once you've defined your brand and started to build high quality properties, it will take both time and continued effort to establish authority for these sites. In this case, "authority" refers to how much value and relevance search engines assign to a site. The more authoritative a site, the higher it ranks.
While this process naturally takes time (don't expect to see your website and profiles immediately shoot to the top of search results tonight), there are steps you can take to increase the chances that search engines will view the properties that you control as authoritative.
First of all, make sure that your properties are optimized correctly. To find out how to do this for each profile, sign up for our free DIY tool. In addition to following one-time steps suggested there, regularly publish high-quality and engaging content. But great content that no one reads won't help you. You must also find, build, and interact with your audience.
Step 3. Maintain relevance
In order for your site and profiles to stay authoritative, you must regularly update them, while scanning and monitoring search results for potentially damaging threats. Whether it's an up and coming musical.ly star who shares your name or another security breach exposing your personal information – you need to know about it. Set up a Google Alert for your name, or enable notices from BrandYourself's free DIY tool that alert you of threats and changes to the search results for your name.
III. Reset Your Security Measures
If you just found out that you are one of the hundreds of millions of users whose information was exposed in this hack, then set aside some time to update your current security measures. While nothing is guaranteed to protect you 100% from security hacks, following these simple steps enhances the safety of your online information.
After you've addressed these basic security measures, consider calling your bank and telling them that your credit card information may have been exposed. Perhaps they will monitor your account activity more closely, or just issue you a new card completely to avoid any potential fraud. For more advanced security measures, visit our article on the Ashley Madison Hack.
Remember, if your information was exposed through the FriendFinder hack, your life isn't over. However, you do have to take action now to prevent this from defining your online reputation. If you'd like to learn more about how BrandYourself can help, visit our site or schedule a call with a Reputation Advisor.