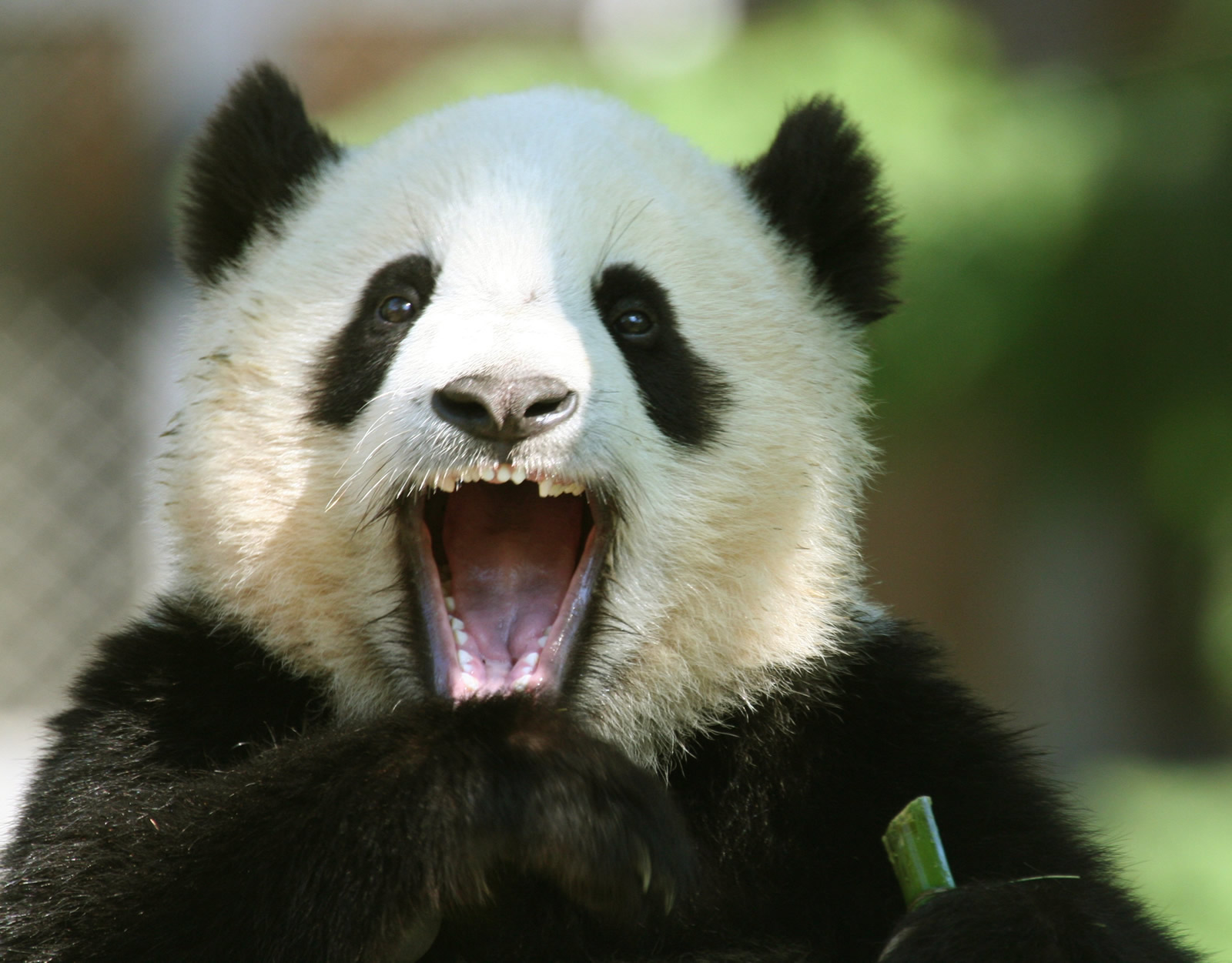 How Google's Panda 4.0 Update Affects Personal Search Results
---
Have you noticed some big changes to what shows up when you Google your name? Did your personal website or blog take a nosedive in rankings? Or did a less-than-favorable article pop back onto the first page? A Panda may be to blame.
A few weeks ago, Google released an update to one of its many algorithms and factors that determine how search results are ranked. This update, called Panda 4.0, is the most significant change in recent months and appears to have negatively impacted search rankings for larger sites like eBay and Ask.com. We've received a few questions from our users about what this update means for the average person's search results and if any recent changes in their personal search rankings is a result of the update. Google doesn't disclose particular details of their updates, so the total impact is unclear, but here is what we know so far:
What is Panda 4.0?
Google uses a number of factors and complex algorithms to deliver search results. When you search for "basketball" or "how to make pizza", the most relevant sites rank above the thousands (or even millions) of spammy or low-quality sites that you probably weren't looking for. Google constantly updates its algorithms to provide users with the best search experience possible. In 2011, Google premiered the Panda update, which focused on the quality of a web page's content. Since then, Google updated Panda on a monthly basis with mostly minor changes thus far. Panda 4.0 marks a more significant update aimed to weed out spammy websites with low-quality or "thin" content.
How does Panda 4.0 affect my Google results?
If you've seen minimal or no change in where your website, blog, etc. ranks when you Google your name, then you probably weren't penalized… this time around (keep in mind, Panda updates monthly). If you've noticed a significant dip in where your content ranks or decreased traffic to your site, and can't pinpoint another factor, then it just may be the work of Panda.
To help recover from this update (and to avoid the wrath of a future one) focus on content. Take an audit of your existing web properties (websites, blogs, profiles, etc) and make sure the written content is:
Unique – Google favors unique content and penalizes duplicate. Avoid posting duplicate content or reposting content that is not your own. If you need to quote or repost segments of information, keep a balance between what is unique and what is duplicate.

High-Quality – Google values information that is valuable to its users. Write content that you think others will want to read. The reason this is important is that people will tend to find, read, share, and generally engage with good content. And more content is better than less content – Can you add to your profile bio?  Do your updates and blog posts need to be a little longer? (they do if your blog posts are only 25 words)

NOT Over-Optimized – When ranking search results, Google wants content that is written for "people, not search engines". Steer clear of keyword stuffing, link stuffing, posting thin content for the purpose of keywords and other methods that can get you penalized. And remember that when it comes to links leading to other sites, less is more.
Google outlines all of these tips as well as Search Engine Optimization (SEO) best practices for maintaining web pages and good content in its Webmasters Guidelines. Employ these practices with all work you do going forward towards building out your online presence and your results should be in good shape.
A few things to keep in mind…
Even by following Google's guidelines, there is no sure way to permanently crack Google's algorithm. There are a number of factors contributing to your personal search results. If you're frustrated with your results in the aftermath of Panda 4.0, keep in mind:
Search results may fluctuate – Search results are dynamic by design. Google constantly reindexes and reorganizes search results based on relevancy, the introduction of new results, engagement, and a thousand other factors (we touched on why search results fluctuate in a past post). An algorithm update is part of this process. In general, it's normal to see sites rise and fall in the wake of an update. A site that falls five pages can often pop back up after a little time. As long as you're practicing good content creation & SEO practices that fall under Google's guidelines, you should see some improvements with time.

If your site was impacted, it doesn't mean it was poor quality – As we mentioned above, no one can fully predict the intricacies of Google's algorithms. If your site was recently affected, it doesn't necessarily mean Panda was to blame. Take a fair assessment of your web properties and decide if content may have been tagged as low quality or spam.

Any efforts to improve your results will take time – Whenever you create or update a new website or profile, it can take anywhere for 1-6 weeks for Google to recognize the changes and reflect them in search results. In the same vein, if you've updated your content in reaction to the Panda update, it can take time to start benefiting from your changes.
Panda 4.0 isn't the first jarring update and it won't be the last. Good content creation and Google-approved SEO tactics can ward off Panda attacks and put you on the right track towards owning your search results.
Need some help? Our free Do-it-Yourself tool simplifies the SEO process for you and takes you step-by-step through how to to improve your search results. If you have a particularly difficult situation or need more hands-on help, our Concierge Services offer a personal Reputation Specialist to handle the work for you.
Photo Credit