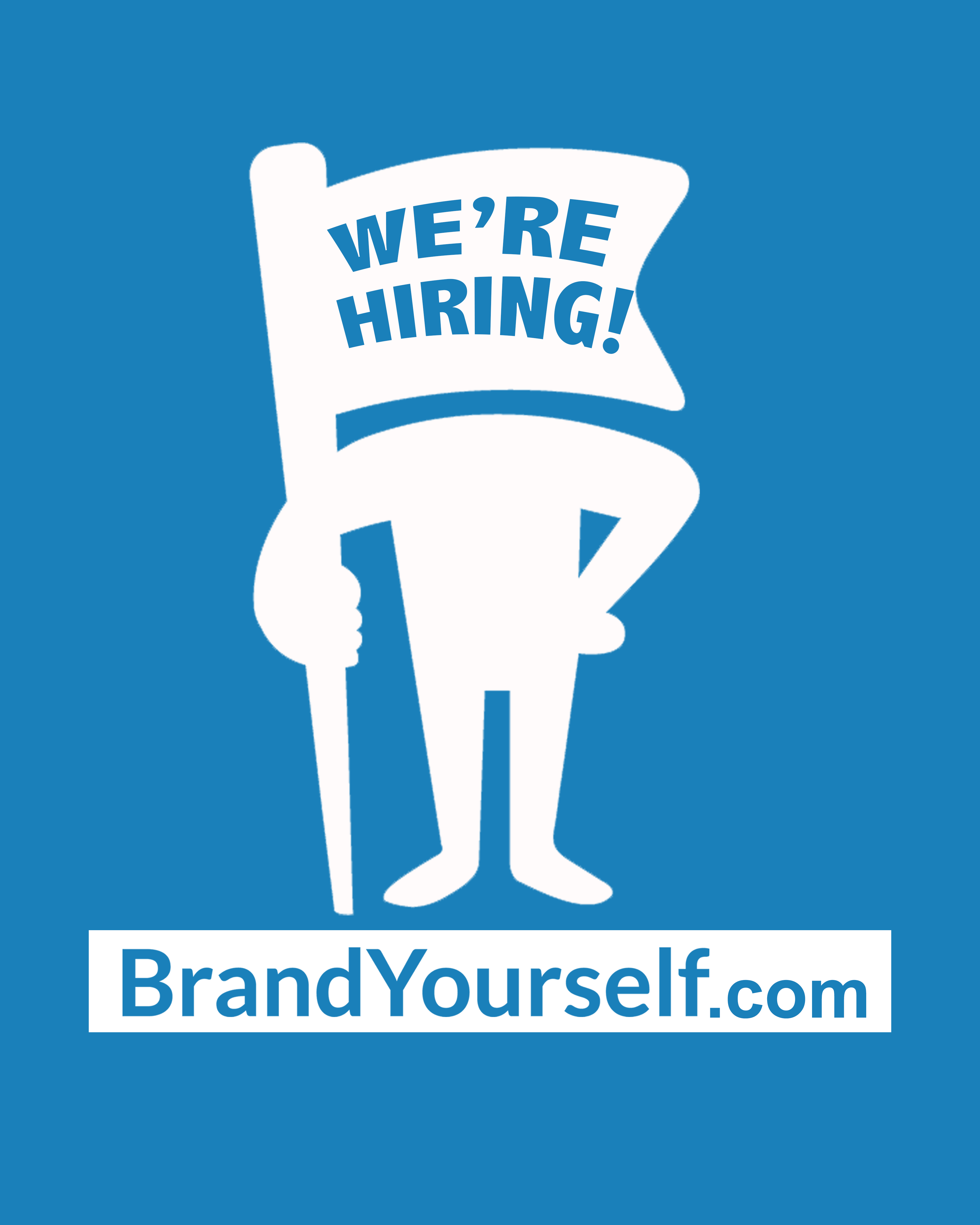 BrandYourself is Hiring Director of Sales and Marketing
---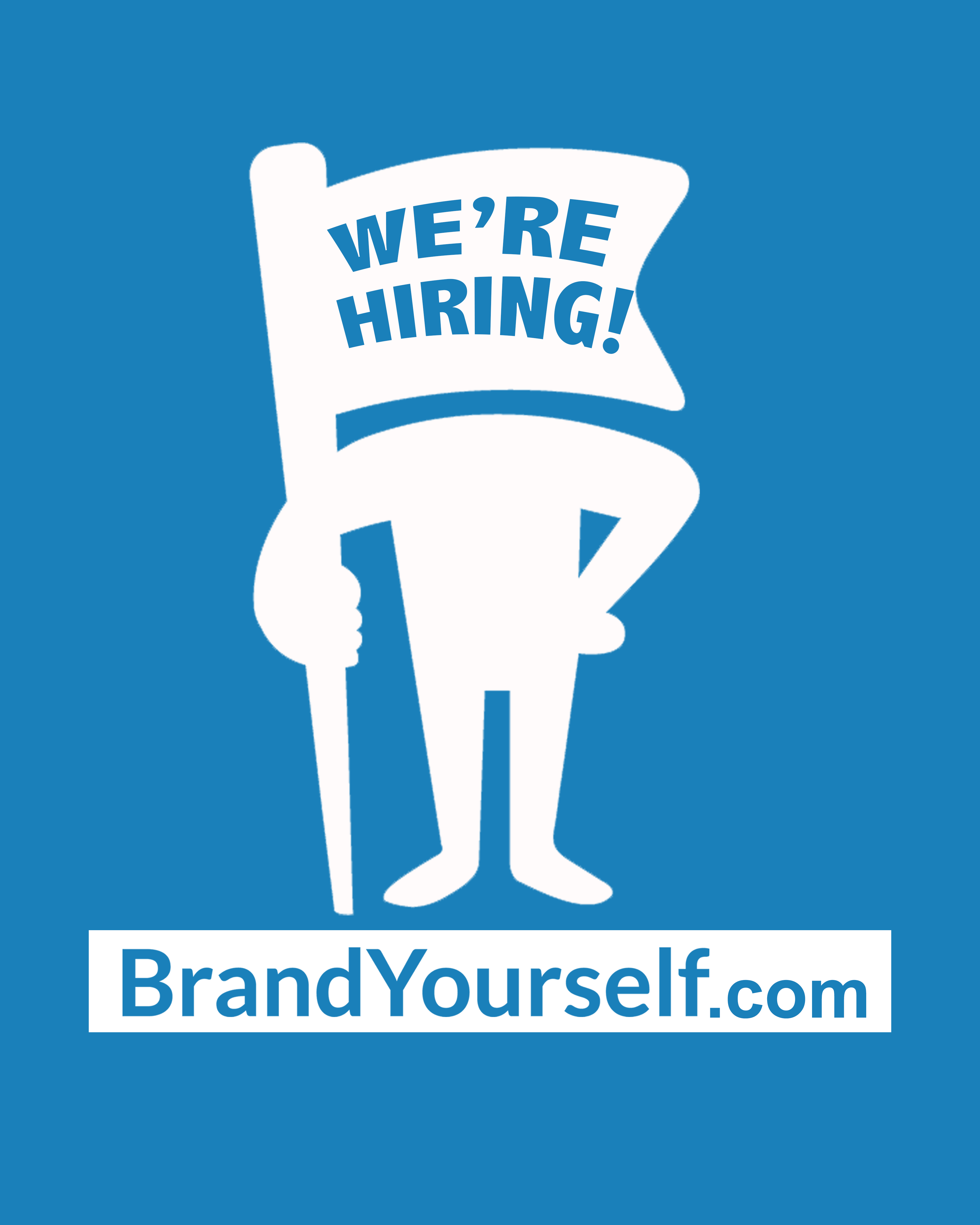 BrandYourself is looking for someone who can lead our growing sales and marketing department! While our growth to date has been all organic, over the last few months, we've been building a team meant to help us grow even faster. There are millions of more people who need our products and services, and our newest goal is to get in front of as many of them as possible.
Why We Need You
We have everything a sales and marketing leader needs: a product people love, demographic data base of hundreds of thousands of customers, a strong go-to- market strategy, structural and monetary resources, and most importantly, a team of hard working people. We just need someone to lead them! To start we need someone with both a strong business development and marketing mind. Contact Andy Defrancesco for more information.
Responsibilities include
Developing, implementing and managing a plan to achieve annual sales goals
Directing the day to day management of the sales and marketing teams
Communicating vision and direction to the sales team, conducting regular department & individual meetings
Managing and mentoring our sales team by doing the following:

Traveling with the biz/dev team to close business
Demonstrating detailed knowledge of business processes and the operational environment of the target markets
Demonstrating complete understanding of prospects business
practices and internal decision making process
Identifying and closing long term relationships with corporate accounts
Maintaining contact with customers and prospects; insure awareness of our products and technology
Converting various marketing triggers into appropriate channels to achieve sales goals

Analyzing the improvement of department-related programs, policies, processes and procedures, including pricing, contracts and CRM, and holds sales team accountable for proper implementation and follow-through
Continually reviewing product, pricing and competition to maintain a competitive advantage
Coordinating training and all sales support tools and infrastructure
Ensuring company's overall mission, corporate objectives, and key messages are communicated accurately, effectively, and consistently to all internal and external audiences
Knowing the BrandYourself products and services inside out and knowing our ability to deliver and maintain the business
Teaching our sales teams to communicate effectively, as a result which will drive our common business goals
Ensuring that the sales division's P&L is constantly in alignment and on target
Educating our sales teams on the following: margin, profit, expense and performance matrix
Ensuring our Cost Per Acquisition and close rate are met
Creating quarterly sales forecasts and sets projections for both B2B and inside sales teams
Working with marketing team to create sales presentations materials
Strategizing with sales teams on generating leads, and closing
Overseeing online marketing campaigns and webinars
Driving change and leading growth
Qualifications
Your Work Speaks for Itself: While it doesn't necessarily matter how many years of experience you have (although we'd like a minimum of 5), you do have a high success rate in managing sales and marketing teams.
People Like to Work With You: You have a strong list of references that would work with you again.
You're a Genuinely Good Person to Work with: As someone who will help drive our business and lead our people, it's important that you're an honest person who's got a whole lot of integrity. Happy people are also very much wanted. You need to be able to motivate and inspire your team to meet their goals!
Believe Simplicity is Beauty (Less is More): We constantly strive to make things as simple as possible – from our user experience to our business model. We're looking for a director who shares that philosophy.
Study Your Craft: You're constantly looking for ways to get better at what you do, and you share your knowledge with your teams.
Understand the Big Picture but Sweat the Small Stuff: You understand how important big elements are to a sale, and the future of our company, but you do not forget the detail and grit it takes to make it happen!

How to Apply
So you still wanna join us?
Send an email to [email protected] and include:
Your resume
A cover letter explaining why you want to join our team.
What you like about our product and what you would change or improve.
A link to your BrandYourself profile (sign up here for free).