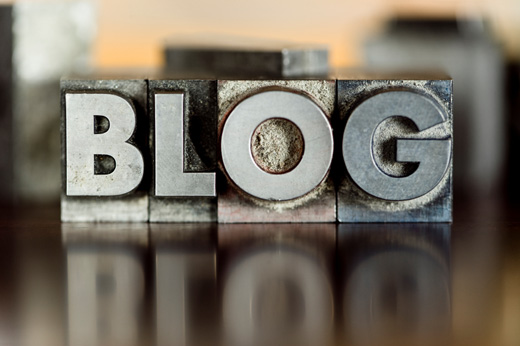 Staying Updated: Small Business Blogs With The Best Content
---
Here at Brand Yourself, we've discovered a lot of blogs that have helped us in just about every area you can think of. As a small start up, blogs that focus on small business promotion and management have proved to be an invaluable resource. Here is a list of our favorite small business blogs, in no particular order, and each one will be accompanied by a link to one of their best posts.
The Web Optimist, run by Richard Burckhardt, is a great blog that deals mainly with search engine optimization and pay-per-click advertising on Google. If you've ever wanted to know more about how Google works and what you can do to attract business, this is the blog for you.
See: Tips for Managing Your Reputation Online
The Social Media Examiner is one of the most extensive online magazines when it comes to growing your small business through social media tools. Their posts consist of videos, case studies, reviews, expert advice, and interviews: everything you need to increase brand awareness of your company.
See: Is Klout a Good Judge of Your Social Media Influence?
If you need help developing a marketing strategy for your small business, you'll find Get Busy Media a huge help. The site posts success stories and profiles, as well as opinion pieces and how-to's. Jim Armstrong, a contributor for Brand Yourself, also writes for Get Busy Media.
See: Which Blog Platform is Right for Your Small Business?
Copy Blogger's goal is to help you generate interest and revenue for your blog using the "quality, not quantity" method. They are experts on copywriting– using writing strategies to create convincing and compelling content.  Their posts are original, relevant, and useful. Check them out!
See: 3 Simple Steps to Finding More Clients on Twitter
Seth's blog almost reads like a story: with technical marketing advice mixed in with eye-opening, revolutionary concepts, some consider him the country's expert on marketing. He has a fascinating view on the marketing, ideas, and change, and it really comes across in his blog.
See: Selling Nuts to Squirrels
Top Rank, a digital marketing agency, uses social media marketing, search engine optimization, and networking to help businesses succeed. Their blog features insightful information about putting those and other marketing strategies into action.
See: 3 Phases of Social Media SEO- Where Are You At?
iBlog Marketing
This blog is dedicated to helping businesses with their internet marketing strategy, using the most tried and true online mediums. Their posts consist of advice and walk-thoroughs on how to market a small business in this ever-changing era.
See: Questions Every Small Business Should Ask
The "Marketing Expert," as he's known, is a wealth of information pertaining to marketing. His posts are not only fun and informative, but include a wide variety of online marketing outlets, such as Amazon and texting.
See: Customer Acquisition Marketing Through Email: Avoid the Spam Folder
We hope that you enjoy our list of small business blogs, and encourage you to stay up-to-date on their content.  Maybe you will just add their RSS feed to your aggregator, or maybe you'll want to bookmark these links in your browser.  Either way, these blogs will help keep you one step ahead of the competition.