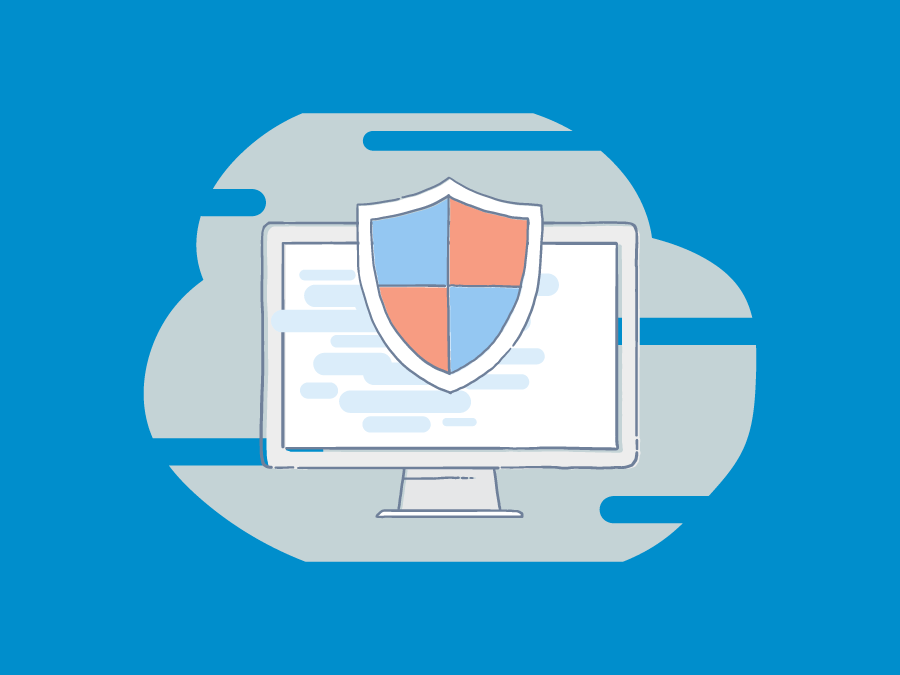 Reputation Management For Doctors: What To Do Differently
---
To some, ORM for doctors may seem unnecessary. If you're a great doctor, then patients will recommend you and professional opportunities will just happen…right?
This may be true for some – but not most.
According to a recent study conducted by Gaby Loria, "77% of patients start their healthcare search online and 84% of patients read online reviews to evaluate providers."  
This means that as a physician, there's a good chance that contact with a patient could begin and end online.  
By ignoring your online presence, you limit your professional reach. You also leave your online image vulnerable to attack or obscurity.
These days, few people will trust their health to a doctor with 1 star ratings.  And absolutely no one wants a healthcare provider with zero information available online!
The statistics support this. According to a 2013 study from Digital Assent, "85% of patients are not comfortable choosing a provider with 1 star for more than 10% of reviews".
A doctor's primary concern should be the quality of his or her work. However, it would be professionally irresponsible to turn a blind eye to one's reputation online. Successful medical practices focus on reputation management and patient care such as having EMR Medical Software for doctors for this exact reason.
As a physician, you owe it to yourself, your patients and colleagues. Ensure that online information about you and your practice is accurate, up to date and informative.
The best approach for doctor reputation management:
The most important thing that you possess is the quality of care that you provide for your patients. And in all likelihood, you are constantly striving to improve your skills and overall knowledge in your field through dealing with patients, conducting research, attending conferences and more.
While this kind of ongoing development is important – how will your patients know about it if you don't share it?
Again, this is why building an online brand for yourself is critical. Reputation management for doctors relies heavily on general branding principles, with some important tweaks.
Building (or enhancing) your online presence is an ongoing process that requires a customized strategy. This strategy should take into account your ultimate branding goals and what your search results look like currently. However, there are certain steps that everyone should take to create the strongest online foundation possible.
While BrandYourself's tools and services explain each step in detail,  when it comes to improving how doctors look online, we suggest the following for the best outcome:
Before doing anything, scan and audit your current online presence:
Google your name to see what kinds of search results show up. Search incognito or use a private browsing mode so that the search result rankings are as unbiased as possible. Look through the first few pages to get a sense of how you look when others search for you. Are the search results positive? Are they damaging? Does information about you even show up? Is it relevant for your patients and colleagues? Effective reputation management for doctors relies heavily on this information.
Once you've scanned and diagnosed how you look online, go through any social media accounts, professional profiles or websites that you control and delete old posts, comments or photos that may be inappropriate. This includes obvious things like posts that reference sex, drugs, bigotry, sexism, etc.
Additionally, review what you've published or commented about polarizing topics like religion or politics. These kinds of posts aren't necessarily bad, but could damage your reputation to some depending on their own beliefs. Make sure that you stand by what you choose to post online.  If you don't – delete, delete, delete.
It's also helpful to know how other doctors in your area appear online. You don't need to investigate their reputation online religiously, just take a peek so you have a rough idea how things look. You should always strive to have the best online presence as possible and this information will give you additional insight. Practicing reputation management for doctors is always easier when you know where you stand in the pack.
If there's another doctor in a similar practice that has an amazing reputation, use him or her as an inspiration in your own digital presence. Closing the gap will only help your practice.
Build high-quality branded sites & profiles you want others to find:
If you want a strong online presence, you need an arsenal of high-quality websites and social profiles that reflect your brand in a professional manner. The goal here is to make your foundation of online properties relevant and helpful to those who might be looking for you.
If you have several unwanted results ranking for your name, or if you have a popular name, then expect to put in more work than if you weren't facing these obstacles. However, a high level of output isn't the only factor. Think "high-quality" when it comes to just about everything you control online! If you utilize these sites and profiles properly, you will create a comprehensive resource about you, and eventually outnumber and overwhelm negative or irrelevant content.
Reputation management for doctors is much like any other ORM campaign. The best way to find success with this process is by optimizing correctly and publishing consistently. To start the process of building high-quality sites and profiles:
Purchase your domain name (ie. janedoe.com)
Build your personal website  (we recommend using WordPress)
Join major social networks like Twitter and LinkedIn
Take control of your profile, list your practice, or create your page on doctor-focused sites like: Healthgrades, Zocdoc, RateMDs, etc.(see the next section for more on profiles)
Make sure those properties are search engine optimized:
Solid doctor ORM campaigns implement search engine optimization best practices to give your properties the best chance at outranking undesirable search results. Our DIY tool shows you how.
Use your name wherever possible
Create content that's original and valuable to your audience
Link your best properties together
Regularly publish content on your sites & profiles:
As long as you own your site and profiles, publish regularly. If your properties look stagnant, Google won't consider them relevant enough to rank. Consistently publish high-quality, unique content in various formats and share it across your web properties. Over time, this signals to search engines that your properties are trustworthy and should rank higher in the results.
Find your people to grow your audience:
This is related to step 3, and is extremely important. Everything from views to shares, and other forms of social engagement all contribute to higher search rankings. If your content is inconsistent or low-quality, you'll miss engagement from other users, and likely won't be able to rank above unwanted results.
Give it time:
It's no secret that you will need to put a lot of work in upfront before reaping any benefits. Google's algorithm favors older properties. Unfortunately, new properties are unlikely to outrank more established results immediately. However, publishing new content regularly and garnering social engagement over time will eventually help your property rank higher in search results while aging into favor.
As a doctor, your online presence can position you as a thought leader, determine the success of your practice, and expand your reach when connecting with patients, colleagues and leaders in your field. Take full advantage of these opportunities while protecting your reputation from potentially damaging or irrelevant information online that you can't control. Reputation management for doctors is a worthwhile investment for your future online.
About those profiles:
Traditionally, we recommend that our clients start with creating profiles on the "Big Four" social networks (LinkedIn, Facebook, Twitter and Google Plus) when building their foundation for an online presence. In addition to these, we suggest that you create an additional 6 to 8 profiles to begin the process.
As a medical professional there are some great sites specific to your field that we strongly encourage you to join. Because these sites are rooted in your field, they provide a great place to showcase your expertise and connect with others interested in your work.
An added bonus, is that the authority of many of these domains increases the chance that your profiles will rank well when optimized and maintained! We suggest that you establish and maintain profiles for yourself (and your practice) on the following sites:
An easy way to stand out from the pack on all of these platforms:
When competing with other doctors on these platforms there's a very easy and simple way to stand out and appear professional. Since a lot of other doctors aren't focusing on ORM, this affords you a powerful opportunity.
Just add a profile picture.
Not rocket science, right? However, if you've taken the time to browse the sites above there's a good chance you noticed this. Most of the doctors have the placeholder profile image still showing, which means any profile that has a solid professional photo will instantly catch the eye.
Take a look at these "best match" results for a family medicine doctor (names have been changed obviously).

When a user of these sites is searching for a doctor, the picture goes a long way to getting them to view your profile. Sure they will compare your profile reviews and expertise to other doctors, but a picture is a big part of what will get them to your profile in the first place.
If you have some solid reviews and a professional photo, you will do very well on the platforms above.
And let your current patients know that you have a profile here. While you should never solicit reviews, it's fine to alert current patients that you have a profile on these sites.
Reviews are important, according to a recent study, "45 percent of respondents were willing to see an out-of-network doctor if he or she had more positive online reviews than an in-network doctor."
What you should do next:
When it comes to ORM for doctors, we know how important it is to translate your knowledge, dedication and accomplishments into your online brand. We also know that your time is limited. If you think you can handle things yourself, we strongly recommend you sign up for our free DIY tool to get started.
If you feel that the time commitment to successfully manage your personal brand is too great, contact a Reputation Advisor with the number below to discuss our managed services. Our specialists are experienced when it comes to providing reputation management services for doctors and want to discuss the process with you in greater detail. Schedule a free consultation here, or give us a call at 646-863-8226.