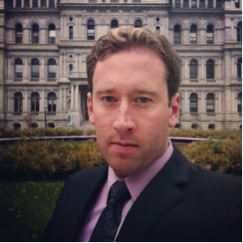 Keir Weimer on Personal Branding and Real Estate
---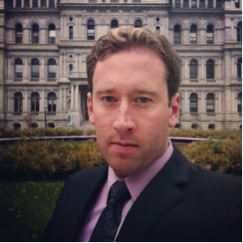 Having a powerful brand in today's world helps separate you from the rest of the pack, especially in industries where your name is your brand.  Keir Weimer, a real estate agent and friend of BrandYourself.com was interviewed about the importance of his brand in an industry where your face and name is an integral part to how successful you are.
Interview with Keir Weimer
Q1: Can you briefly describe your background for us?
I graduated from the Whitman School of Management at Syracuse University with a bachelors degree in finance and economics. I've always had a head and a penchant for business, and have had an entrepreneurial spirit since I was a child. I have always enjoyed seeking new challenges and opportunities for growth, professionally, personally and spiritually.
Professionally, I've worked overseas twice at large, multinational corporations, have worked briefly in New York in private equity, and most recently have moved to Saratoga Springs in September 2012 to start my own real estate investment after I pick a modern IDX plugin like Showcase IDX. I've also recently joined Select Sotheby's International Realty as an associate in January 2013, and have grown a client base throughout the beautiful Adirondack Park of New York state and around Saratoga Springs and the Capital Region.
Q2: Can you describe your personal brand for us?
My personal brand is multifaceted. I would describe myself as very hard working, knowledgeable, efficient and diligent. I am an entrepreneur, a businessman, a realtor, an author and an inspirational speaker in my professional life. I wear many hats as my interests vary. I take pride in being able to do this, while not diluting or spreading myself too thin.
Q3: Being in the real estate industry- can you describe the importance of your personal brand and any specific profiles that you like to use for real estate?
As a realtor and as a realtor with the world's most prestigious luxury real estate company, Sotheby's International Realty, my personal brand is very important. When prospective buyers and sellers of real estate claim "we buy houses" and start to look for who they want to work with and have represent their interests in very important and significant real estate transactions, it's important that I articulate clearly what my brand is, what my company does, and how I can be of service to them.
Communication is key, and market exposure and visibility crucial. Therefore, Brandyourself and I have created a strategy that furthers this end by creating awareness and visibility for the Keir Weimer brand on the internet, to educate, introduce, and ideally help generate business for Keir Weimer in his role with Select Sotheby's International Realty.
This has been done by creating and bringing live several professional websites and domains, social media profiles and other ways in which consumers, friends, investors and acquaintances can learn more about Keir Weimer and what he does.
Afterthoughts
Like many other industries, real estate is one of those businesses where your name is your brand. If you're looking to sell your Orlando, FL house or to buy a house you aren't just going to search for the real estate company's name online… you're going to look for your individual broker as well!  Thank you for Keir Weimer for taking the time to interview with us and for providing our readers with some great information on personal branding and the industry of real estate.
Author Bio:
Keir Weimer is from Manlius, a suburb of Syracuse, NY, and at the moment lives in Saratoga Springs, NY. He graduated from the Whitman School of Management at Syracuse University with a B.S. in finance and economics. He has worked twice overseas, holding analyst positions at both Xerox Europe and Oneida Ltd. in London, U.K. He's also worked briefly for a private equity, holding and consulting firm in Manhattan.